Does it get much better than a gourmet soda float?  I have an extreme sweet tooth and frozen treats are right my alley.  I love milkshakes, slushes,  and especially soda floats, like this mango orange raspberry soda float.
As summer approaches, I'm looking forward to building my soda float recipe collection. Over on my blog, Jordan's Onion, I have posted recipes for Cherry Limeade floats and Coffee Soda Floats.  Mango orange raspberry floats are just the beginning of the many soda floats I have planned.
This mango orange raspberry soda float is made up of only 2 ingredients – Mango Orange Hansen's soda and raspberry sherbet.  Ever since I was a little kid, my family has loved Hansen's soda.  They're delicious!  We would probably still love the soda even if it was mediocre just because we have the same name.  I never liked the band Hanson though.  Of course they're Hanson and we're Hansen.  One letter can make a huge difference! But I digress.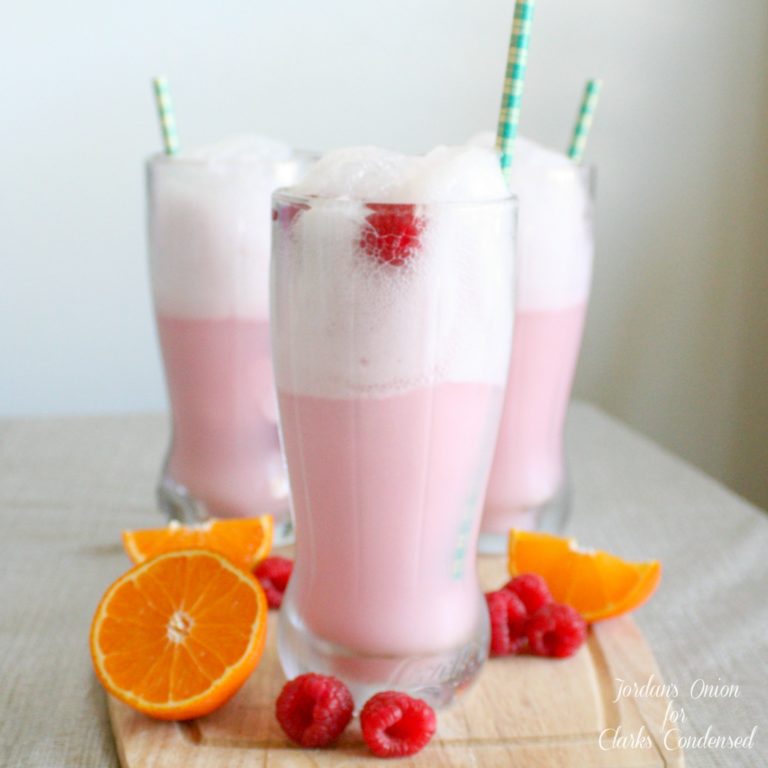 I was shopping at Sprout's and saw Mango Orange Hansen's soda and thought that it would be perfect for a soda float!  I already had some raspberry sherbet, so I also bought fresh raspberries to add to the float.
Putting together a soda float could not be easier.  Simply scooping some sherbet into a glass and topping with a yummy soda, and you have a delicious frozen treat.  I love the bubbles and fizz of adding soda to sherbet.  Garnishing with fresh raspberries and serving with a fun straw makes this amazingly easy treat feel extra special.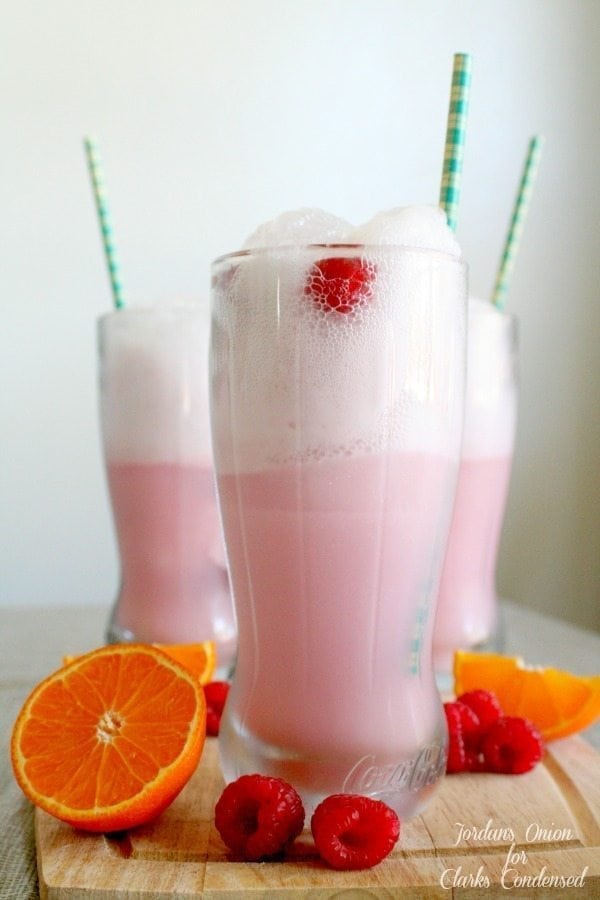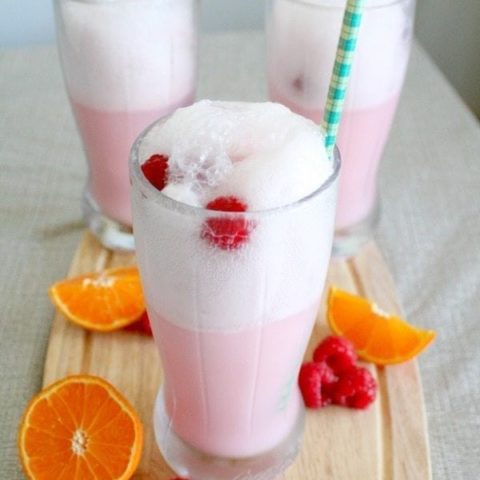 Mango Orange Raspberry Soda Float
Ingredients
2-3 scoops raspberry sherbet
3/4 of a can of Mango Orange soda
raspberries to garnish
Instructions
Add sherbet to a serving glass.
Immediately pour soda over sherbet.
Add raspberries and serve with a straw.
COMMENT POLICY:
All we ask is that you be kind. We welcome differing opinions, but any comments containing personal attacks, sarcasm, etc. will be removed immediately. Keyboard warriors aren't welcome 🙂 All comments are moderated and may take time to be approved. Anything not pertaining specifically to the content of a post will be removed (including comments about ads).