This delicious one-pot three cheese penne pasta, garnished with sourdough breadcrumbs, has been compensated by Collective Bias, Inc. and its advertiser. All opinions are mine alone. #Switch2Sourdough #CollectiveBias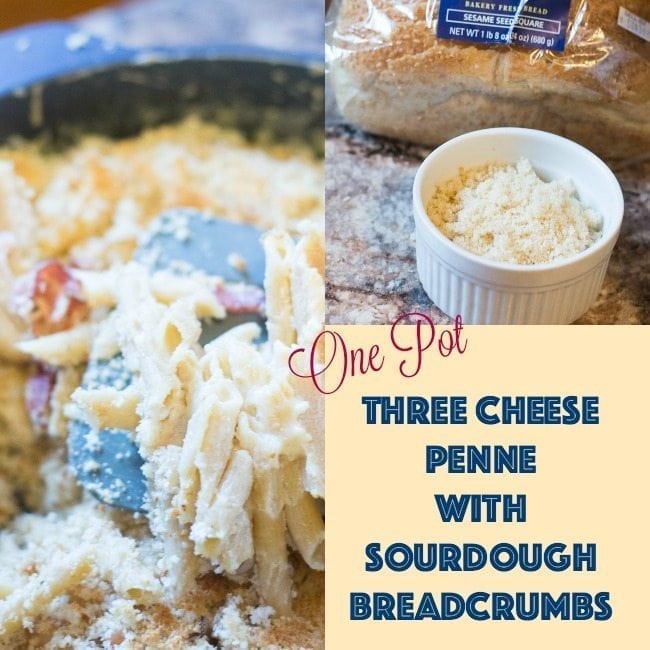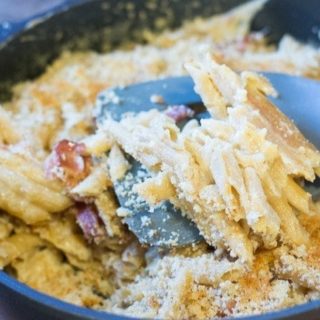 Sourdough Bread Crumbs
Ingredients
3 slices California Goldminer Sourdough Bread Sesame Square, toasted or day old
1 teaspoon garlic powder
1/2 teaspoon salt
1/2 teaspoon pepper
1 teaspoon Italian seasoning
Instructions
Pulse the bread in a food processor or blender until in crumbs.
Add in remaining ingredients and pulse until mixed.
Store in an air tight container.
It's been awhile since I shared a one pot meal, but you all seem to love them (and I do, too), so hopefully this one will be popular!
A few years ago, I got really into natural yeast. A friend of mine authored a cookbook on it, and it was so interesting! Basically, you grow your own yeast in the fridge and you use that to make tons of different bread recipes. The yeast would create a sourdough-type bread, and I really came to enjoy the flavor.
Well, it became a little exhausting to keep up with the care of natural yeast, and when we moved, I just kind of gave up. However, I did not give up on sourdough bread.
When my in-laws came to visit during Thanksgiving, my mother-in-law bought a loaf of California Goldminer Sourdough Bread. I was obsessed with it, and I've enjoyed buying it since. It's available on the bakery section of Kroger stores (it's freshly baked DAILY), and it's worth the purchase.I've been having it for a nightly snack lately (I know, carbs are so great for a light snack 😉 There are so many yummy flavors – I especially love the sesame variety. I love that it comes in the sandwich loaf style – it makes sourdough so much more accessible!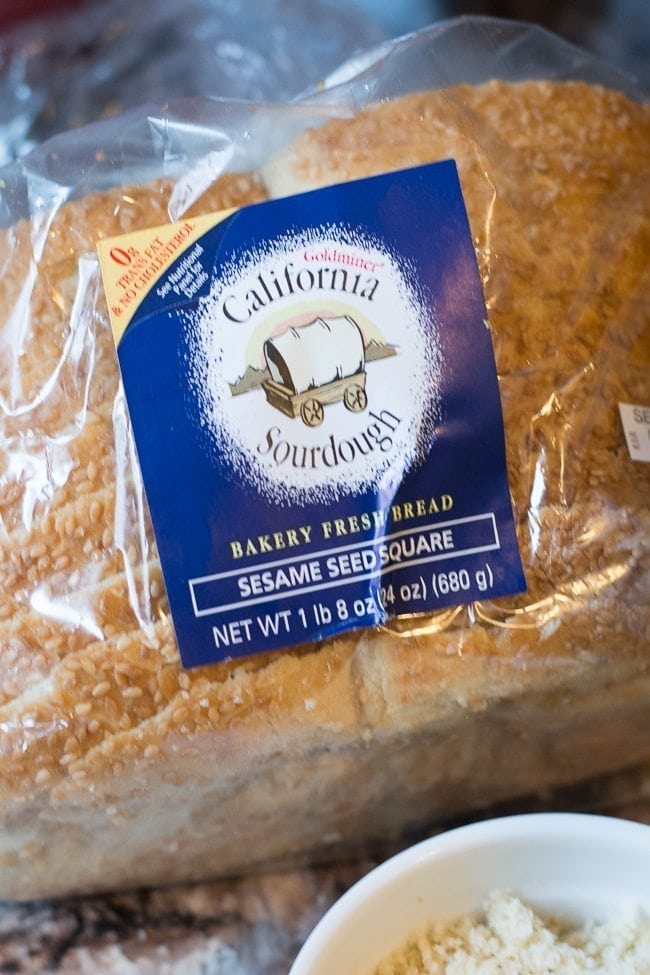 I decided to make a yummy one dish three cheese penne dish for lunch the other day, and I realized we didn't have any breadcrumbs. So, I decided to make some using some leftover sourdough bread. Whenever I make homemade breadcrumbs, I always wonder why I even buy premade breadcrumbs. Homemade is so much better and so easy.
Sometimes when you buy a different kind of bread like sourdough, it isn't always used up as quickly as it could be. So that's why I felt like it was the perfect thing to use it to make breadcrumbs. I think it would also be awesome to use any leftover bread to make French Toast or Strawberry shortcake. Because of the flavor of sourdough, it's great when paired with something sweet, as it helps balance it out a little bit.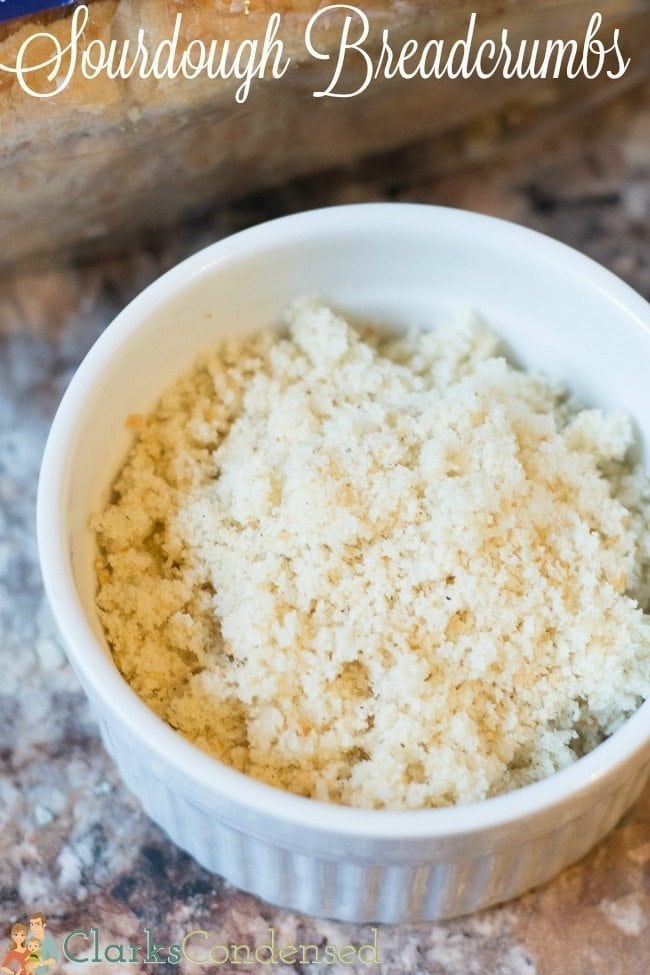 They were the perfect topping for these three cheese penne. This recipe couldn't be simpler, and the sourdough breadcrumbs add a really unique flavor to them. We all ate this dish up really quickly!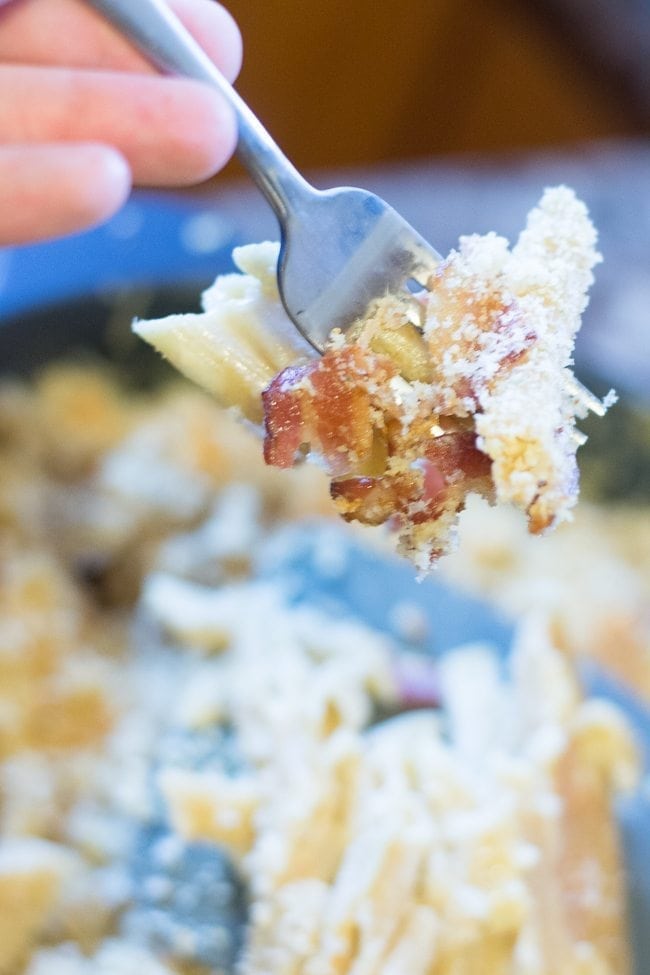 You can omit the bacon if you want, but I think it's a nice touch of saltiness. I love anything that can be made in one dish, and we will definitely be making this again. Jack asked for seconds, so you know it's a win! Look how easy this is!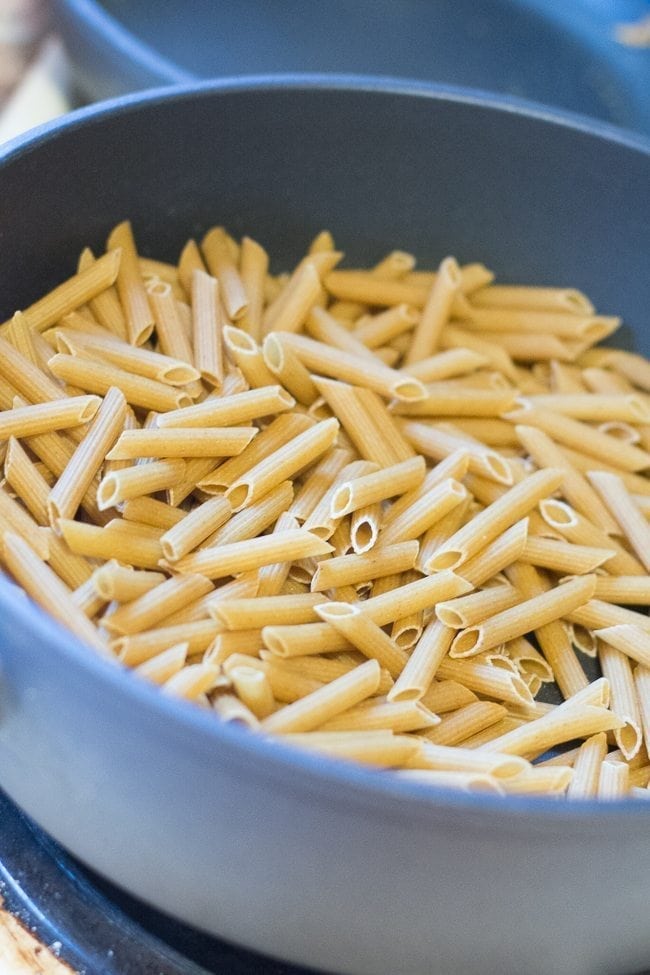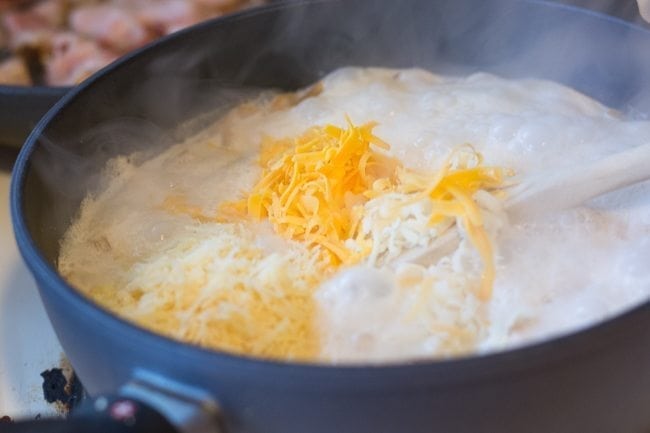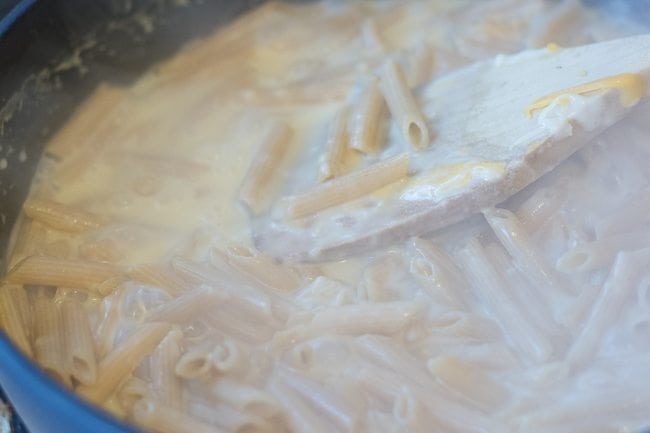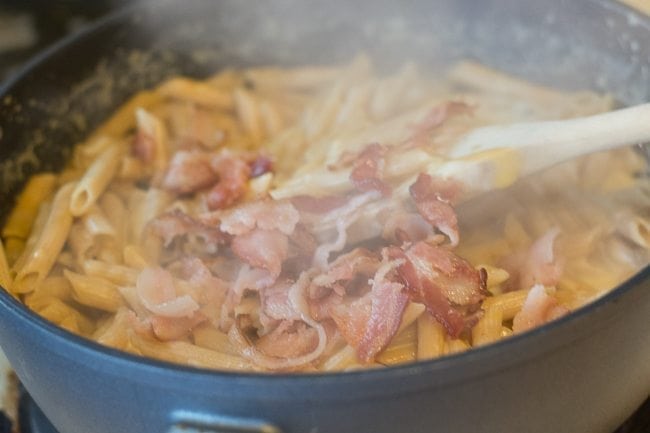 California Goldminer Sourdough Bread is available at Kroger-affiliate stores across the country! Be sure to check out their website to learn more about their interesting history!