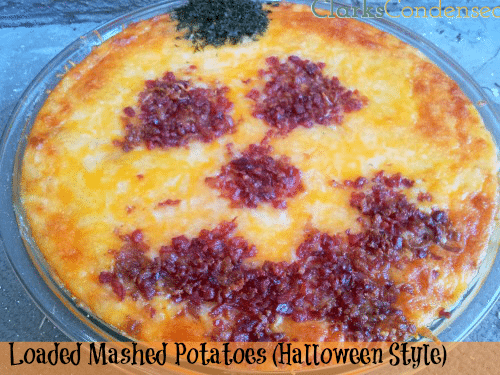 For as long as I can remember, my mom has put on a "Halloween Dinner" a few days before Halloween. For this meal, she makes all sorts of delicious foods, and renames them with "spooky" names, like bat wings, witches brooms, and jiggly brains. Over the years, this meal has transformed, and now that there's lots of little grandkids running around, it's even more fun than ever!
I've been in Utah for Halloween the past four or five years, and I've sadly had to miss out on this fun event. However, when we were able to make it to Colorado this past weekend, last minute, for some family events, I was so excited to hear that my mom had planned the Halloween dinner for Sunday. We ended up leaving to come back to Utah late in the afternoon, but it was well worth it.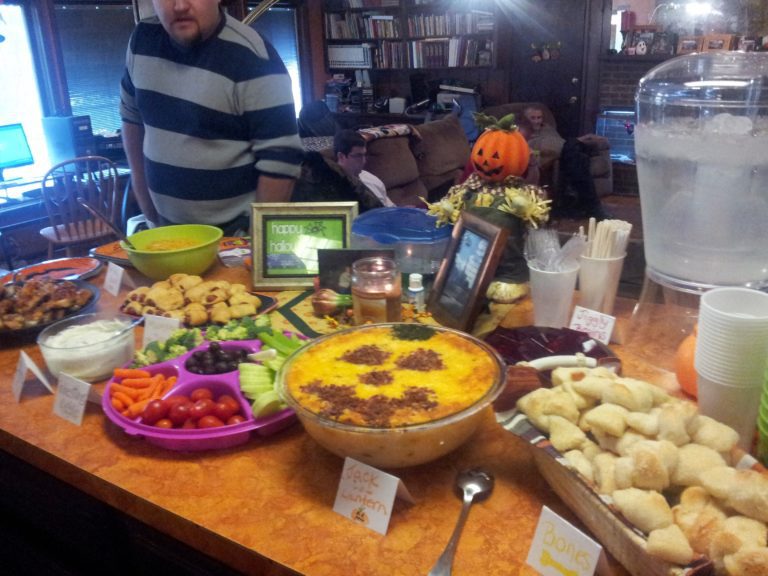 There was all sorts of delicious foods (including desserts!) My mom also put together a bunch of fun activities for the kids — decorating treat bags, trick-or-treat street (the kids dressed up and went door-to-door around the house,) and goodie bags. Even though Jack was one of the youngest ones there, he had a blast! He didn't get to eat any of his candy he collected, but he didn't seem to mind. Just being able to hang out with all his cousins was fun enough!
One of the items on the menu this year was a little different than usual – loaded mashed potatoes. However, my sister, Cindy, came up with the fun idea of putting them in Pyrex bowl and decorating it like a pumpkin. It turned out so fun, and the potatoes were delicious. Obviously, you can make this recipe year-round (just don't decorate it like a pumpkin!) because it's super delicious. This recipe makes enough to feed a crowd, so adjust accordingly.
Loaded Mashed Potatoes
Ingredients
8-12 peeled potatoes, or 8 cups potato flakes, prepared
8 ounces sour cream
8 ounces cream cheese
1/2 cup butter
3/4 cup French's Fried Onions
2 cup shredded Monterrey Jack cheese, divided
2 teaspoon Seasoned Salt
1/2 cup bacon bits
Instructions
Prepare potatoes and mash coarsely in a large, oven safe bowl (like Pyrex)
Preheat oven to 350 degrees.
Add to that bowl sour cream, cream cheese, and butter. Mix well with an electric mixture. Add fried onions, 1 cup cheese, and seasoned salt, and mix until everything is combined. If not making the pumpkin version, mix in bacon bits as well. Smooth top
If making the pumpkin version, cover top with cheese, and make a face with bacon bits, and a stem out of parsley. Bake for about 30 minutes.