These loaded baked potatoes are like none you've had before — they're filled with french fried onions, cheese, bacon, and more!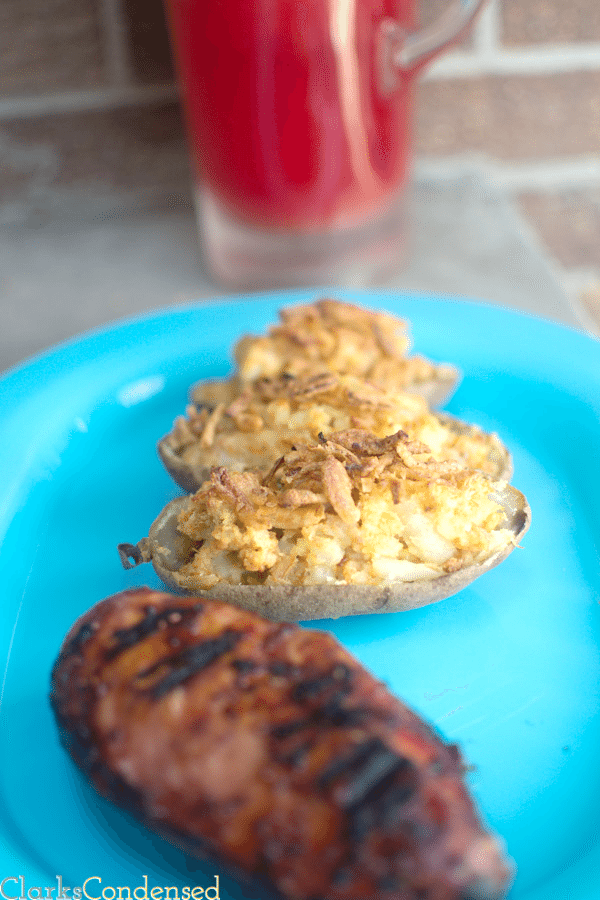 I am a member of the Collective Bias® Social Fabric® Community. This shop has been compensated as part of a social shopper amplification for Collective Bias and its advertiser.
What are you having for your Easter dinner? Let me guess…ham, mashed potatoes, and rolls? That's usually what most Easter dinners consist of…and every Christmas and Thanksgiving dinner! Don't get me wrong, I love those comfort foods just as much as the next person, but as I was thinking about it, I thought, why not do something new?
Easter is right in the heart of spring. I feel like it's a wonderful time to reflect on the beauty around us. So why not put a fresh take on Easter dinner this year by breaking out the barbecue to make some raspberry glazed pork chops, throw some cheddar and bacon loaded baked potatoes in the oven, and then prepare a nice glass of mixed berry lemonade to wash it all down. I think that sounds like a well-balanced, delicious meal to me (I sure wouldn't mind having it for Easter dinner!)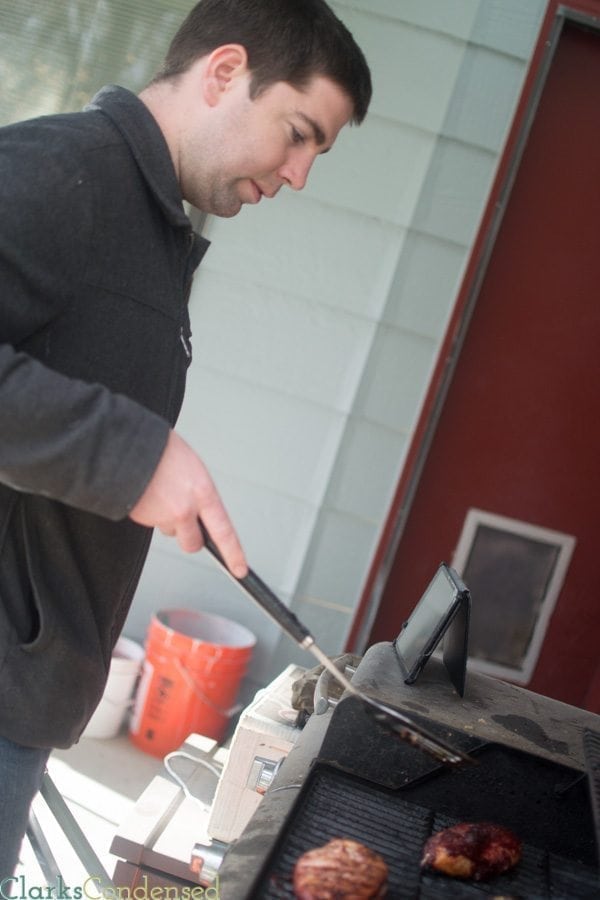 One of my favorite side dishes is any kind of potatoes. A few years ago, we started making loaded baked potatoes, and I'm pretty sure it's my favorite way to eat potatoes now. So, instead of traditional mashed potatoes, I thought I'd make those. I wanted to put a little twist on the way I typically make them, and when I saw Kraft fresh take Cheddar Jack and Bacon mix at Walmart…I knew it would be the perfect addition! Even though it's supposed to mainly be for meats, I thought it would pair nicely with a nice, warm baked potato.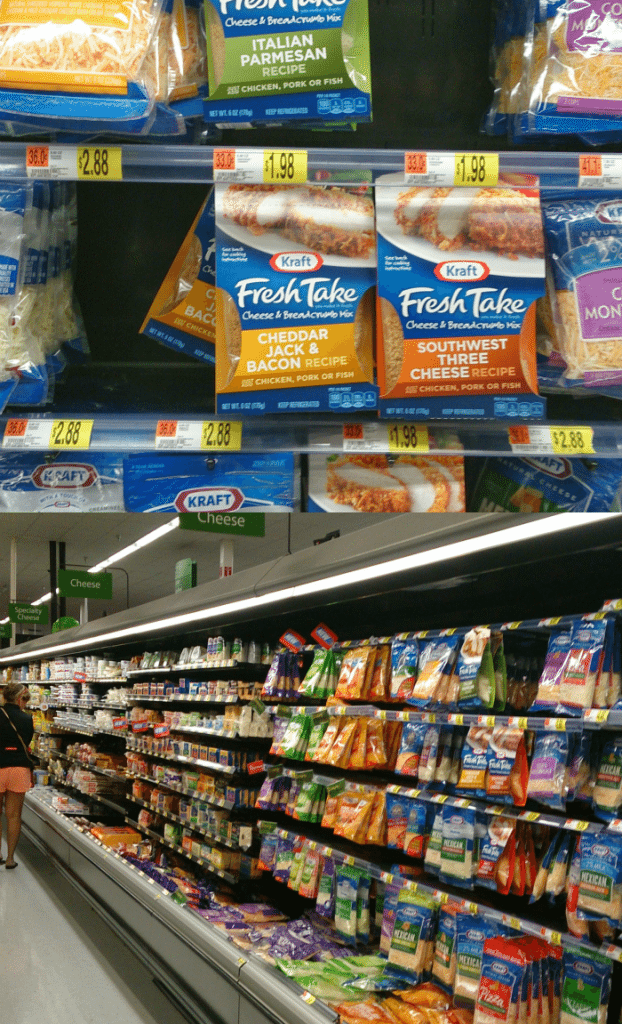 The loaded baked potato turned out great. The cheddar cheese and bacon paired nicely with the sour cream, butter, french fried onions, and, of course, the potato. Using the Fresh take meal kit made it so simple to throw together — no frying bacon involved to still get delicious bits of bacon in every bite. Be sure to grab your Fresh take coupon!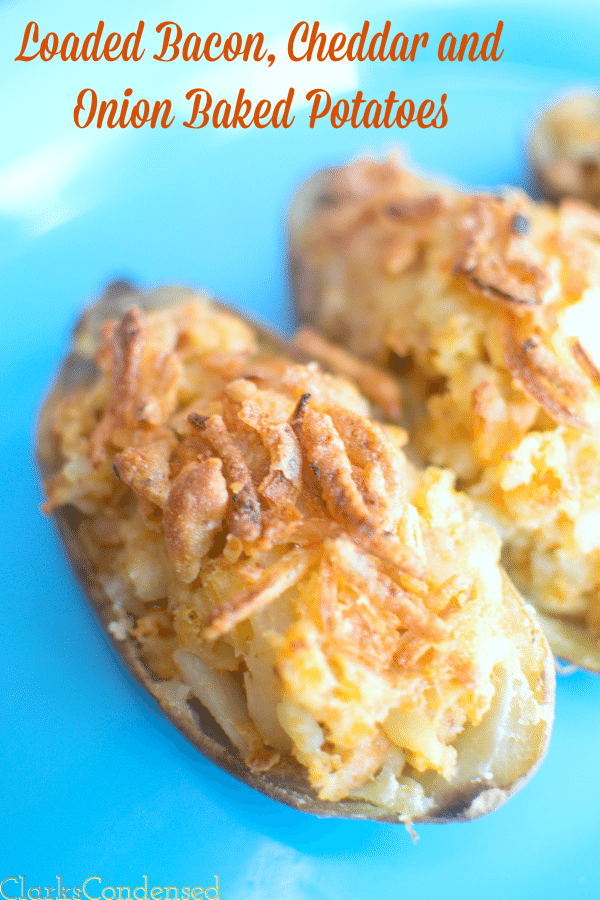 recipe at end of post
Although everyone clearly agreed that this fresh take on baked potatoes was the star of the meal, the raspberry glazed chicken breasts were a close second: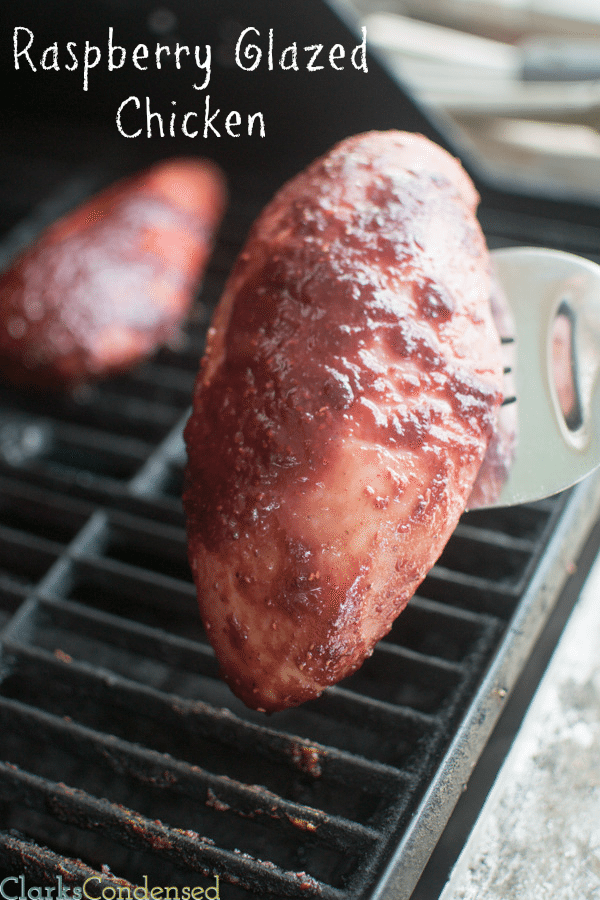 I don't know about you, but raspberry is such a fun, summer-y flavor, and I love to use it in sweet and savory dishes. This glaze was super simple, and you can find the full recipe here.
The finishing touch on our pre-summer/Easter meal was a delicious glass (or two) of mixed berry lemonade. It's made with fresh berries and lemons, and just a touch of sugar to sweeten it up. Click on over here to find the recipe!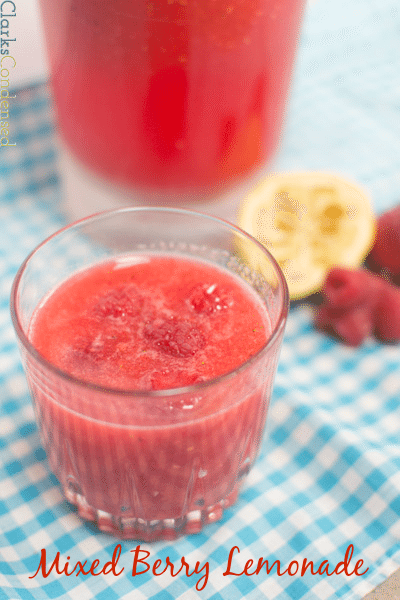 Overall, it was a delicious meal! I think it was so fresh and easy, and would be perfect for anyone looking for a non-traditional Easter dinner (with a few traditional elements, like potatoes) thrown up…or just for a delicious summer meal anytime of year!
Ingredients
5 large potatoes
6 ounce sour cream
1/3 cup butter, melted
1 - 2 cups french fried onions
1 package Kraft Fresh Take Cheddar & Bacon
Instructions
Bake potatoes until they can be easily pierced with a fork (use whatever method you usually use)
After potatoes are done, set oven to 350 degrees.
Carefully cut the potatoes in half, length wise.
Scoop out the potato from the skin, taking care not to break the skin. Place potatoes into a large bowl
Add sour cream, melted butter, 1/2 cup french fried onions, and the package of Kraft Fresh Take Cheddar and Bacon. Mash together until everything is well combined.
Scoop about 1/2 cup of the mixture into each potato skin.
Bake for 20 minutes. After 20 minutes, sprinkle the remaining french fried onions on top of the baked potatoes. Bake for another 10 minutes.