If you are a guacamole fan, you won't want to miss these loaded baked guacamole bowls. They are the perfect portable appetizer and are a fun twist on a traditional fare!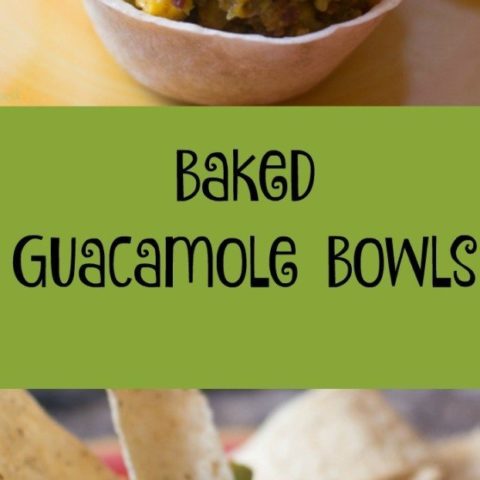 Baked Loaded Guacamole Bowls
Ingredients
3 avocados
1 tablespoon taco seasoning
1/4 cup chopped red onion
1/4 cup bacon bits
1/2 cup shredded cheese
1/2 cup corn
Old El Paso™ Flour Tortilla taco boats
Instructions
Preheat oven to 400 degrees.
Mash avocados.
Add in other ingredients and mix until combine.
Spray taco boats with cooking spray.
Scoop mixture into boats.
Bake for 20 minutes, or until bowls are crisp and guacamole is warmed.
I'd be lying if I said I cared a lick about football.
I went to games in high school and college because, well, everyone else was. I usually spent most of the time trying not to fall asleep (and keep my toes from freezing off.) When people turn on a football game, I usually find something else to occupy my time.
However, I do enjoy the food that often accompanies football games. I love coming up with yummy appetizers and desserts for people to enjoy. Forrest will occasionally watch a BYU game with my dad and brother, and I love sending treats.
One of my favorite "game foods" is guacamole. I love it! I made some recently, but I thought it would be fun to make it into more of a portable dish.
I saw these Old El Paso™ soft tortilla taco boat kits at Albertsons awhile back on sale, so I picked a few packages up. I also had a coupon for $1 off if I purchased two Avocados from Mexico with it, so I thought it was the perfect time to make guacamole. You can grab that coupon on j4u.com, MyMixx.com, or Albertsons.com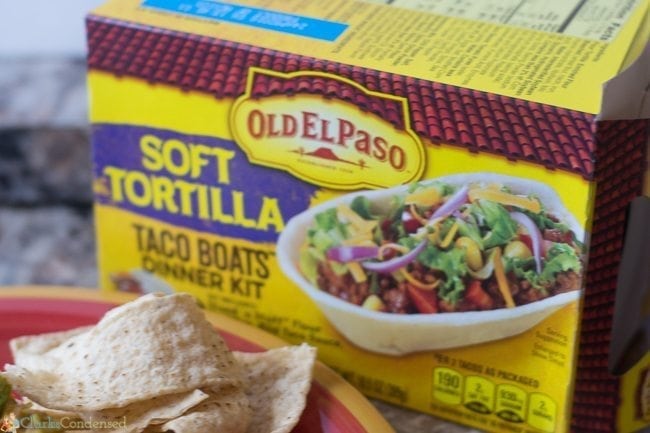 The more I thought about it, I thought it would be interesting to make a baked guacamole. I'd never seen it done before, and I'd only had cold guacamole, but it sounded yummy. I thought if I put into the little taco shell bowls, I could bake it that way, and then people could have their own little guacamole bowl.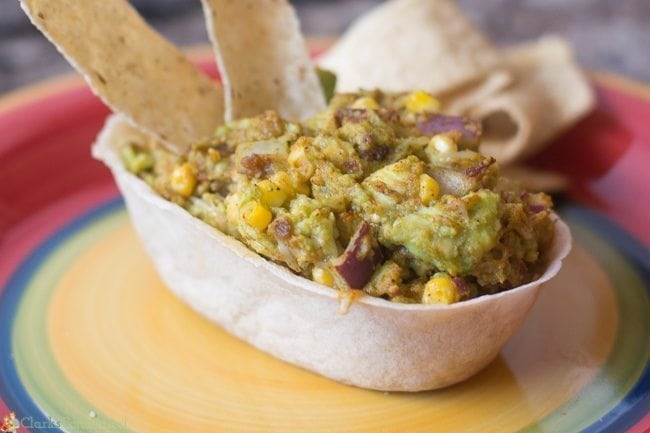 As I started developing the recipe, I ended up adding a lot of yummy things, so this is definitely a loaded guacamole. We all really liked it though – Jack kept asking for more! Here is trying to sneak another bite while I was taking pictures.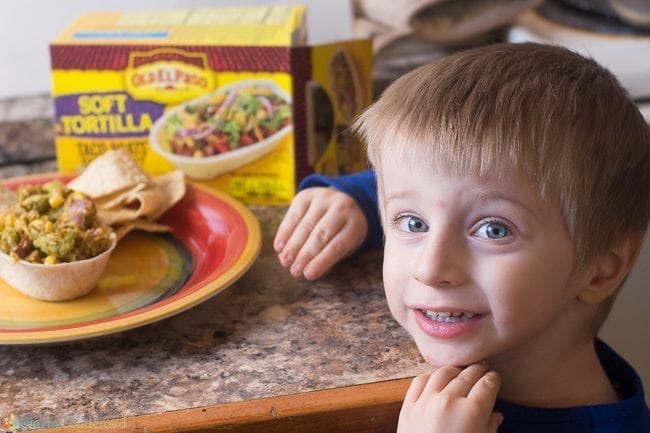 I definitely think it's a simple and yummy twist on a traditional game day food. Let me know if you try it!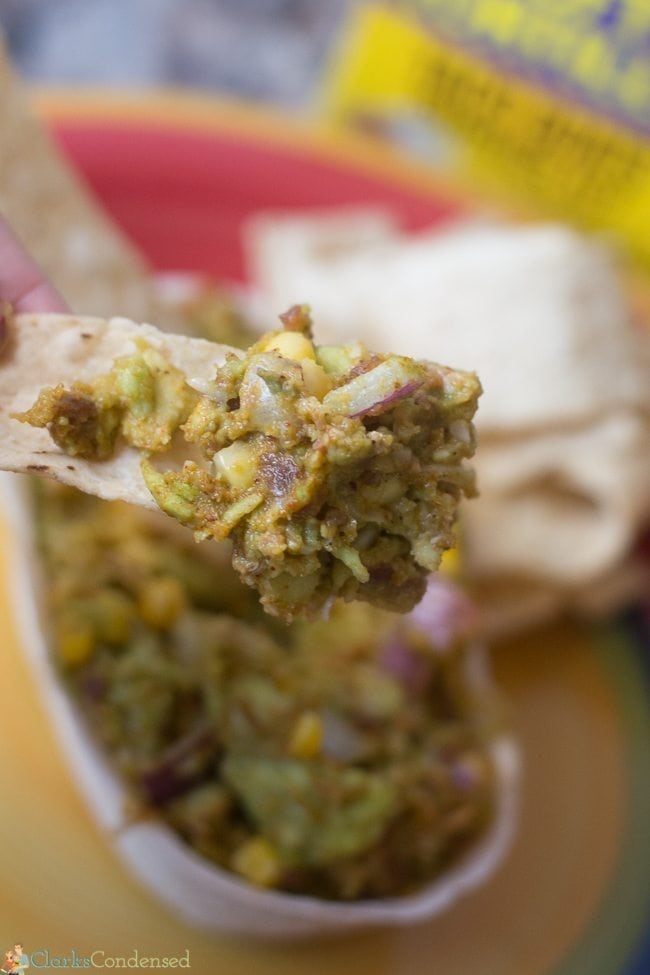 This is a sponsored conversation written by me on behalf of Albertsons. The opinions and text are all mine.