Need a last-minute fancy meal or Thanksgiving dish for just a couple of people? Instant Pot Cornish game hens are the answer!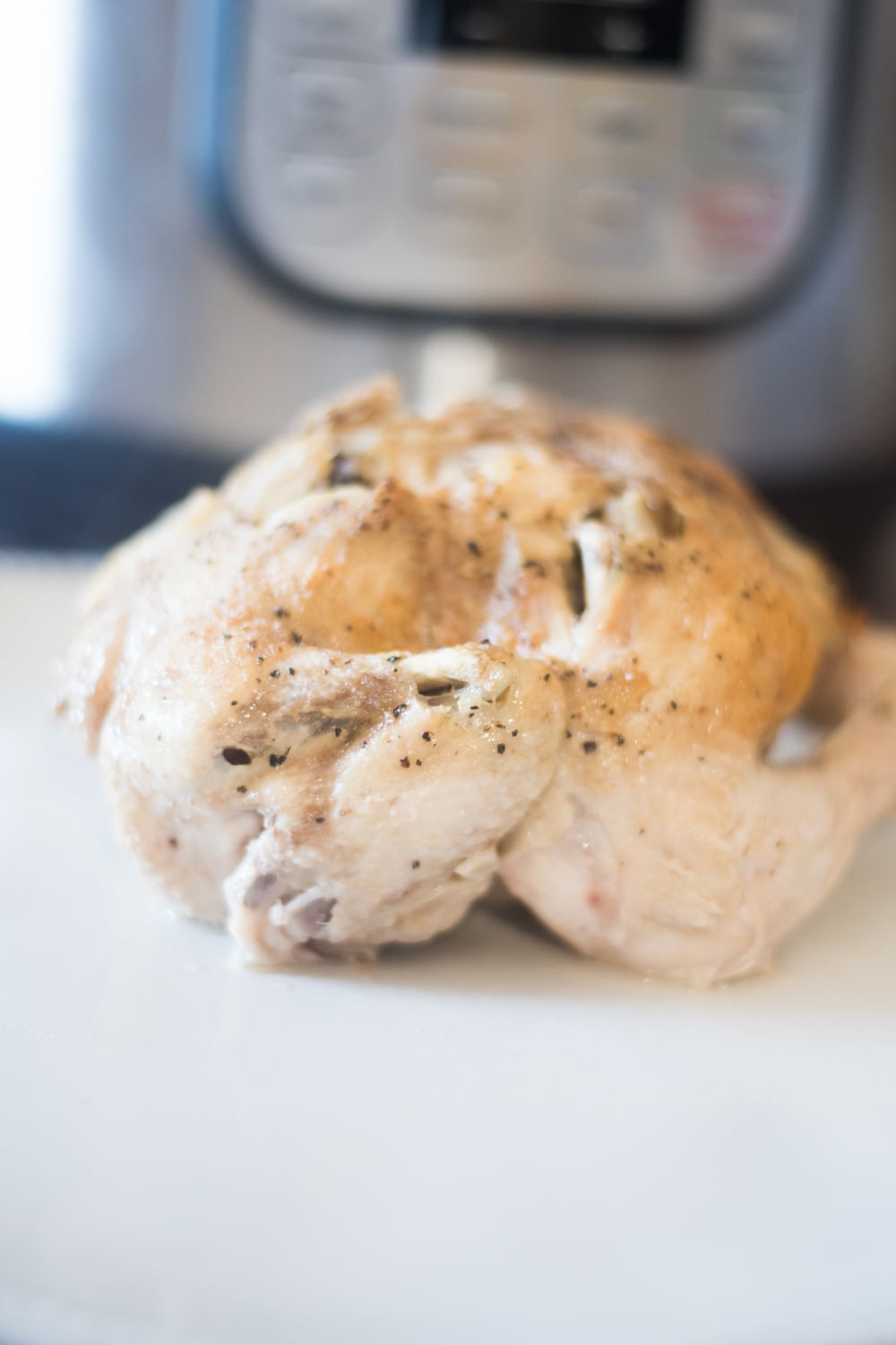 Apparently I'm on a game hen kick – two recipes for them this week.
I guess that means it's almost Thanksgiving! This is really a great dish to make for a smaller crowd during the Holidays.
With the popularity of our original Cornish hen recipe, I thought it would be helpful to create other ways to make them rather than just in the oven.
The other day I shared a slow cooker Cornish hen recipe, and today is all about the Instant Pot.
The Instant Pot is our most loved and used appliance in our kitchen. In fact, I'm crossing my fingers for a killer deal this week so I can get another one (I have been borrowing my mom's the past few days as I've been creating TONS of Instant Pot side dishes over on our website Simply Side Dishes).
I really enjoy this Instant Pot version. Jack told me, "This is the kind of chicken I have been wanting you to make!"
So I figure that's a win.
You definitely don't want to skip the brining of the cornish game hen.
FAQ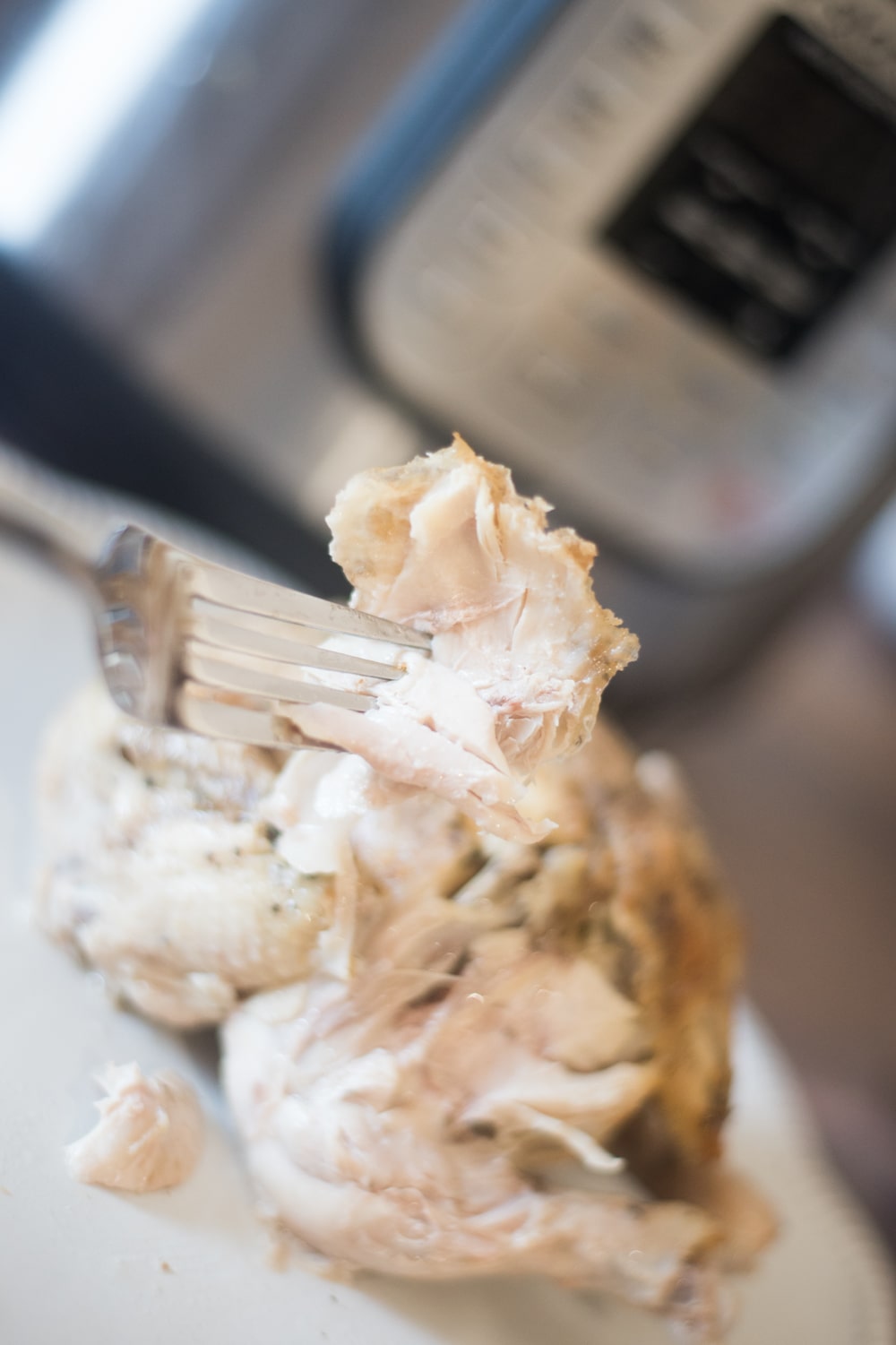 Most of these are the same questions you'll find on our slow cooker version.
How long do Cornish game hens take to defrost? I usually place them in the refrigerator for 24 hours before I want to cook them.
How many can I fit in my Instant Pot? I have a six-quart, and I was able to fit two. You *might* be able to fit one more with an eight-quart.
Are Cornish Hens baby chickens? According to Wikipedia, "Cornish Game Hen is the USDA-approved name for a variety of broiler chicken, produced from a cross between the Cornish and White Plymouth Rock chicken breeds, that is served young and immature, weighing no more than two pounds (900 g) ready to cook"
Do I have to brine these? Yes! This is an essential step you shouldn't skip.
How did you make these crispy? I used my Mealthy CrispLid attachment (use code Clarkscondensed for $10 off a purchase of $59.95 or more). If you don't have this, you can broil them in the oven!
Are Cornish Hens Keto? Yep! Without any seasonings or toppings, cornish game hens are Keto. Unless you add some kind of bread with bread crumbs, they will likely be a good Keto option.
Can I cook these frozen? Yes! The beautiful thing about the Instant Pot is that you can cook frozen meat. If they are completely frozen, you will want to cook them for about double the time.
How many Cornish hens per person? Generally, one game hen is perfect for an adult or teenager. When we cook them for our children, one is good for two of them.
How to eat Cornish hens? We just put them on everyone's plate and you can easily eat it with a knife and fork.
What temperature for Cornish hen? You will want to cook your game hens until they reach an internal temperature of 165 degrees Fahrenheit at its thickest spot.
Where to buy Cornish hen? I am normally able to find them at most grocery stores. Costco will occasionally carry them in packs of six, I believe, and it's the best price. However, they aren't always in stock. I have purchased them from King Soopers (Kroger) and Target.
Are Cornish hens organic? The Tyson ones that I buy aren't organic, however, I have seen Simple Truth organic cornish game hens recently (this is a Kroger brand)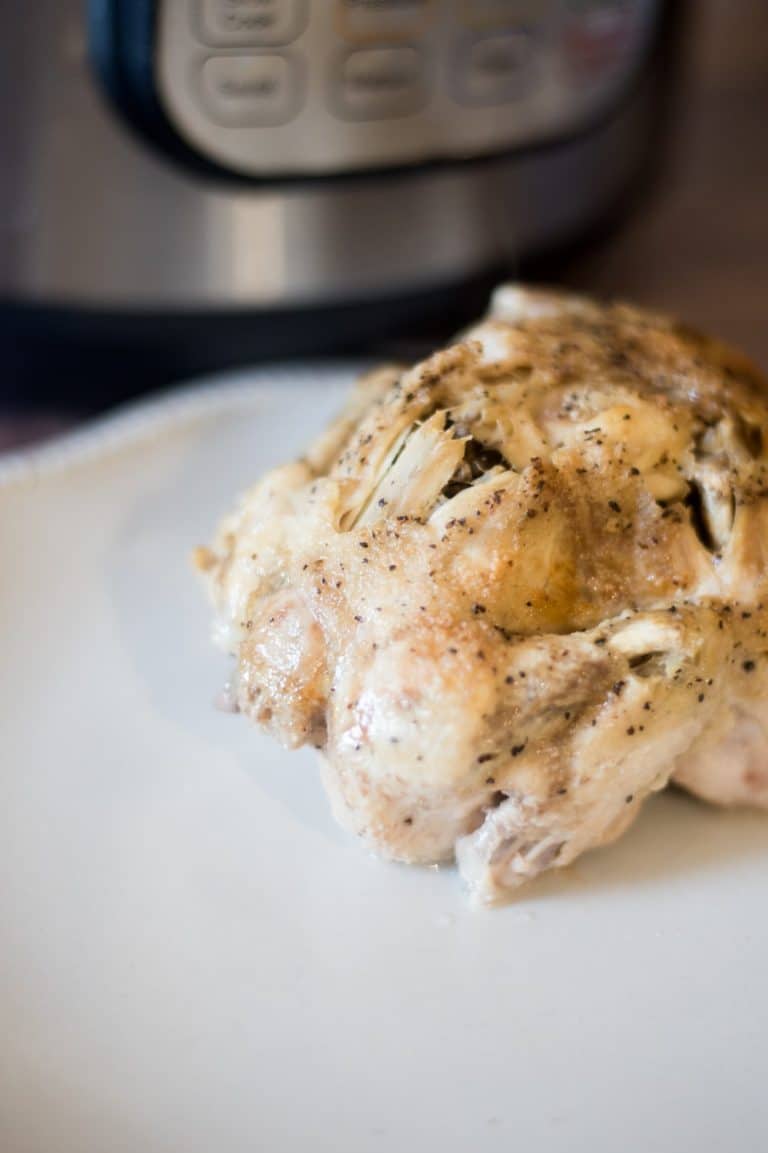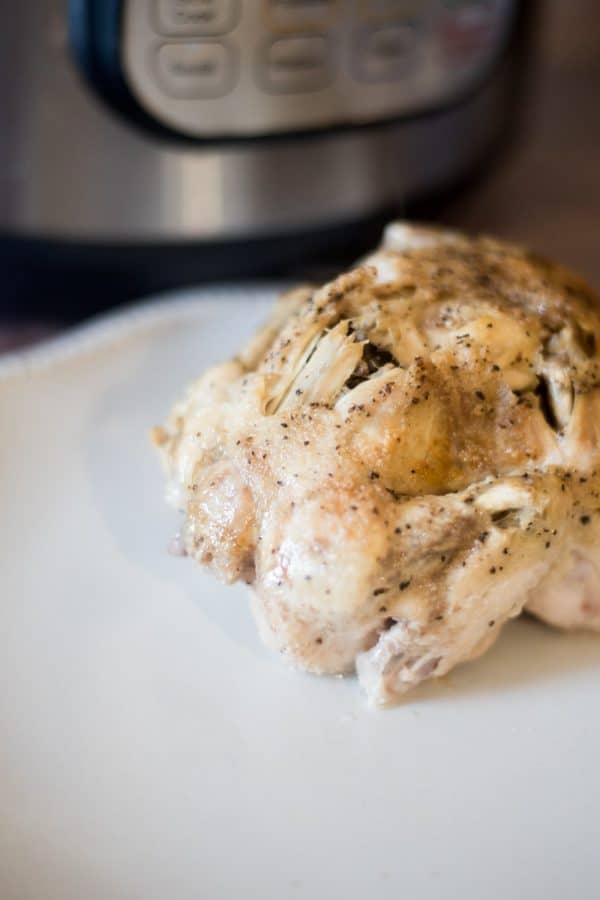 Ingredients
BRINE
9 cups water
1 Tablespoon honey
salt
pepper
garlic powder
lemon juice
Other Ingredients
Olive oil or avocado oil
2 cups chicken broth
Onion powder
Ground mustard
Salt
Pepper
Directions: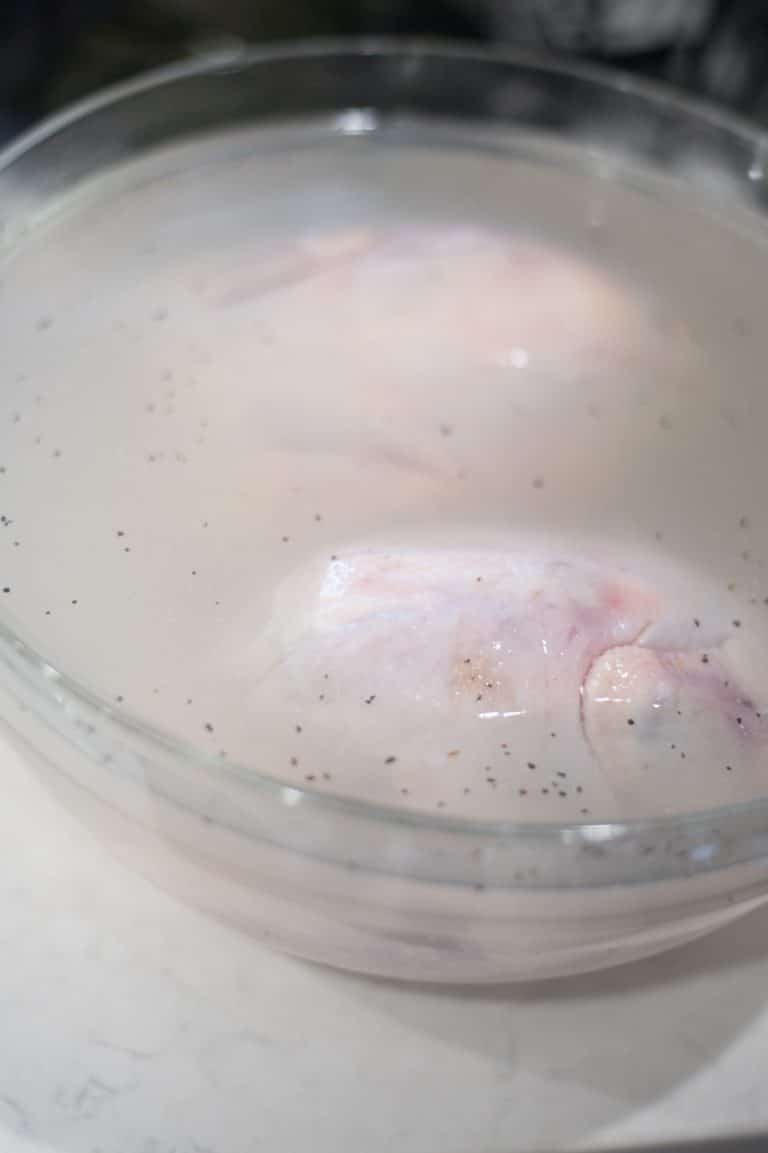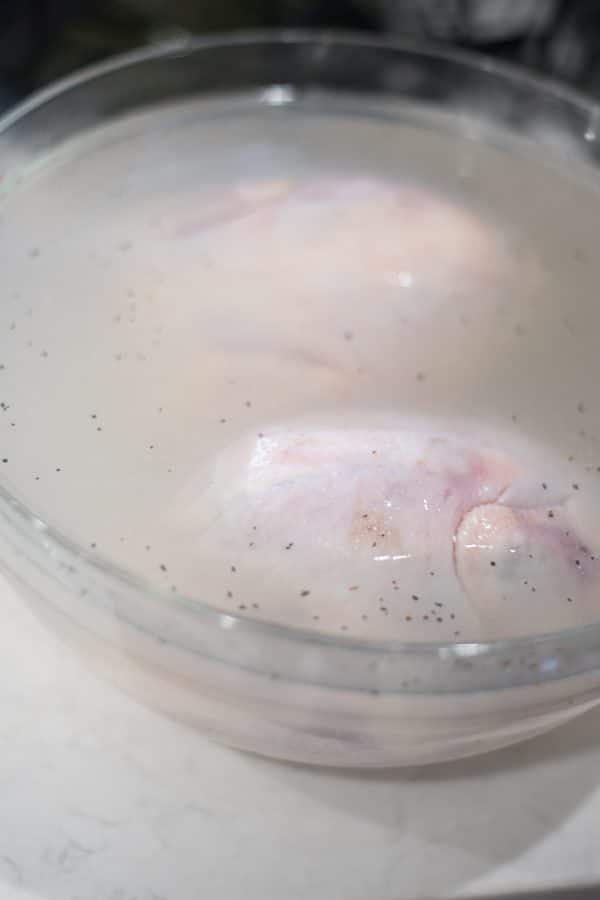 At least 12 hours before you cook your Cornish hens, combine all the brine ingredients together in a big pot or bowl. Place Cornish hens in it and place in the refrigerator.
When ready to cook, turn Instant Pot to saute and add oil.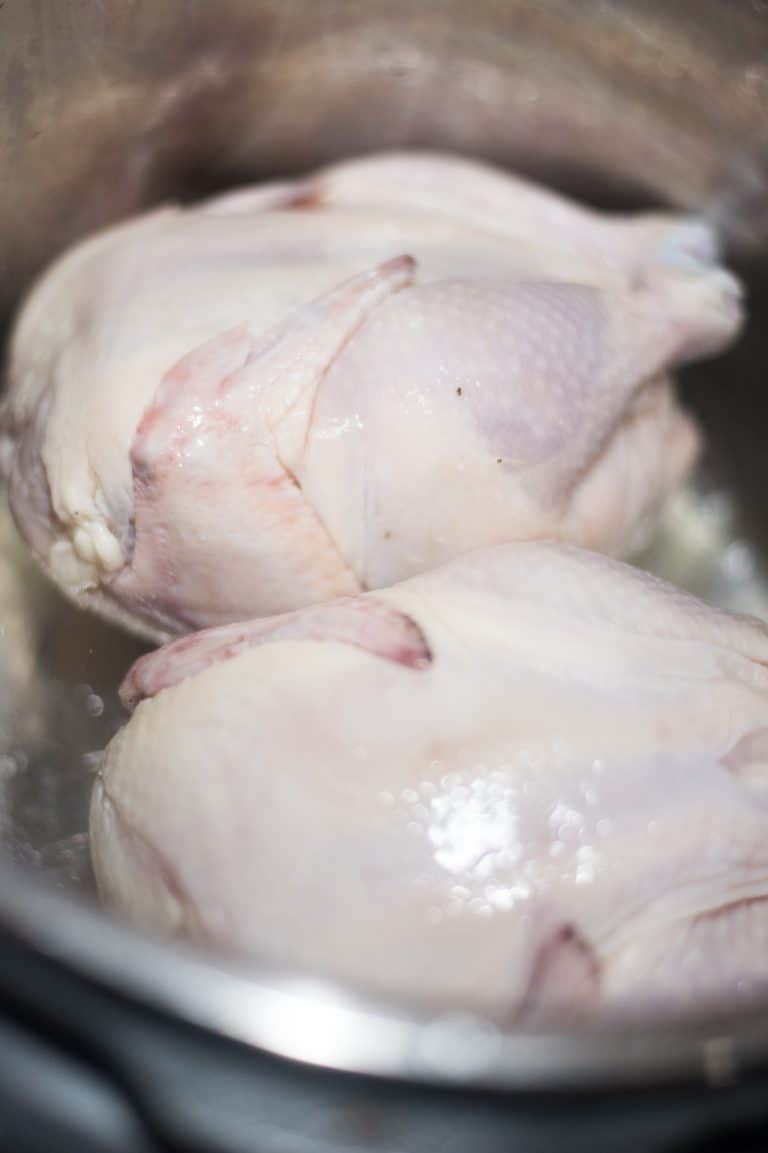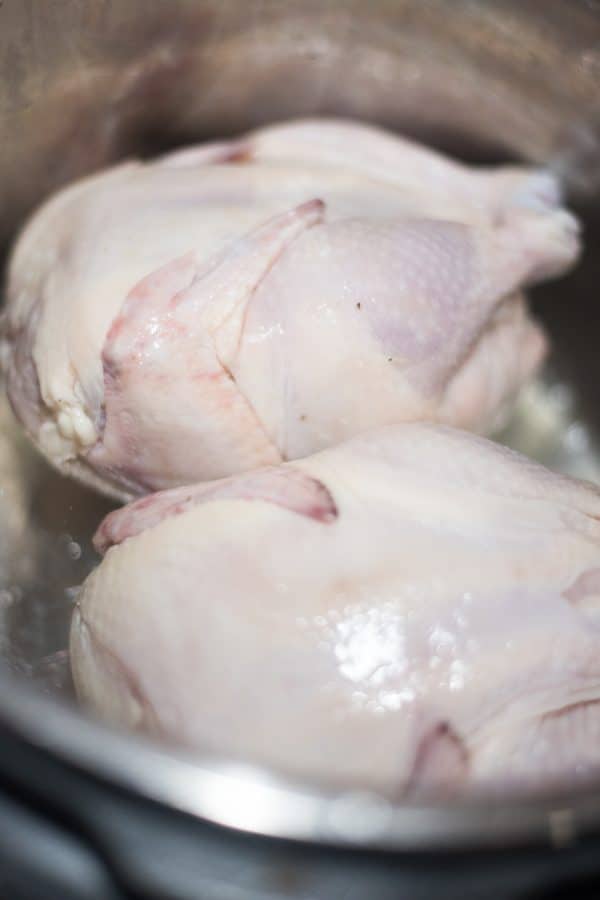 Place Cornish hens in the pot and saute for about five minutes per side.
Remove and deglaze the pot with a little bit of water or chicken broth.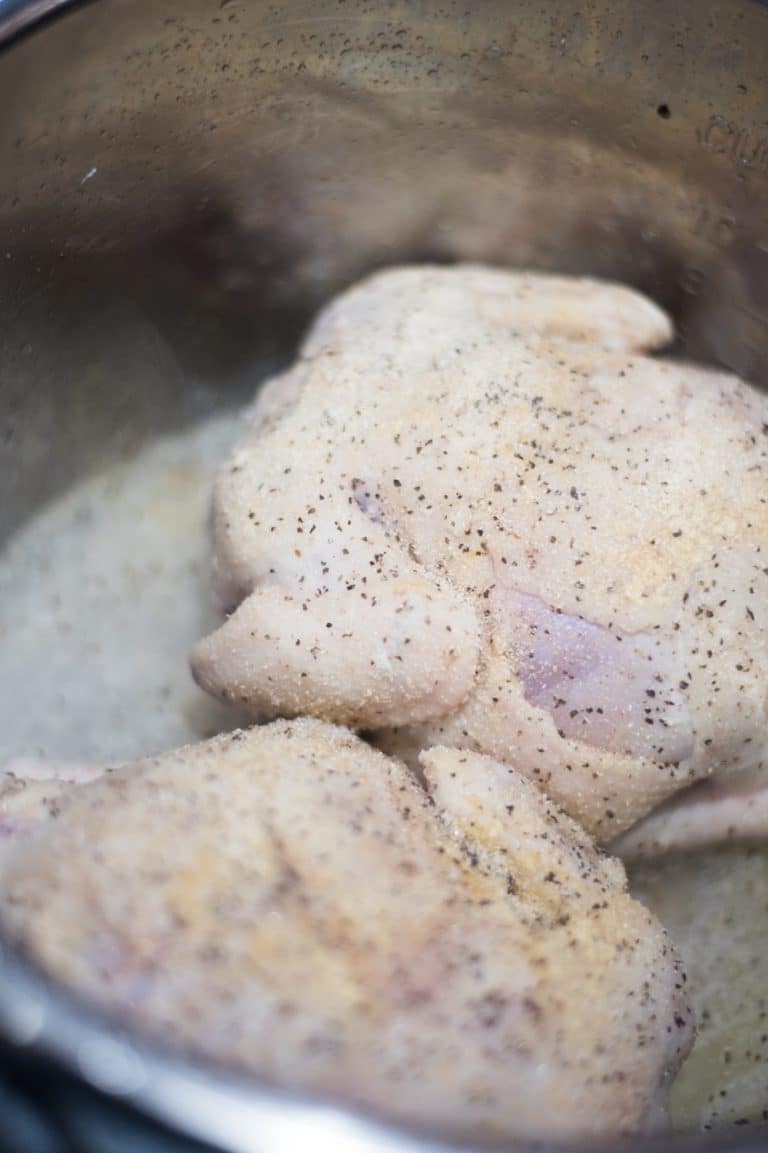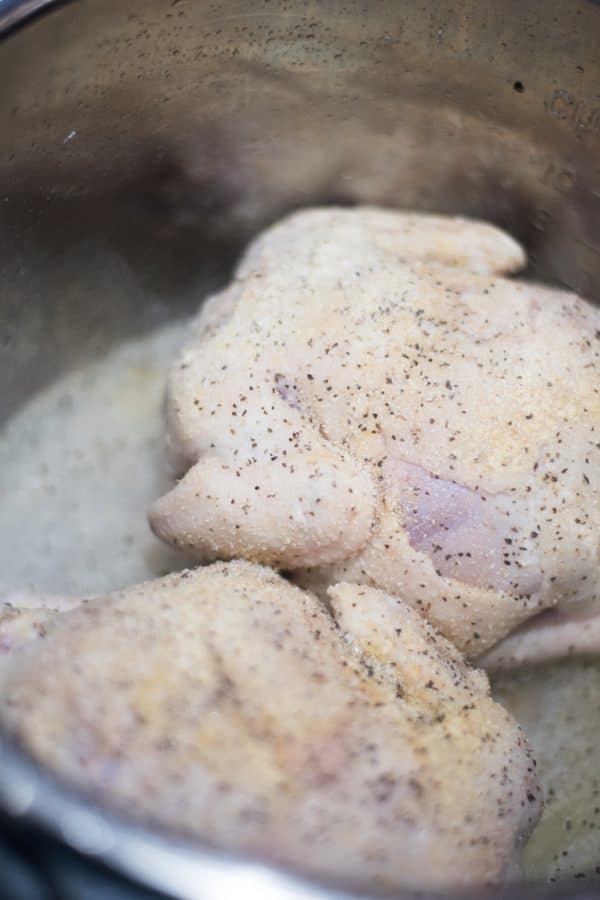 Sprinkle onion powder, ground mustard, and more salt and pepper onto both sides of the Cornish hens.
Place trivet in the pot of your IP and put Cornish hens on top.
Put lid on and set IP to manual high pressure for 18 minutes.
When the timer is over, let the pressure release naturally for ten minutes.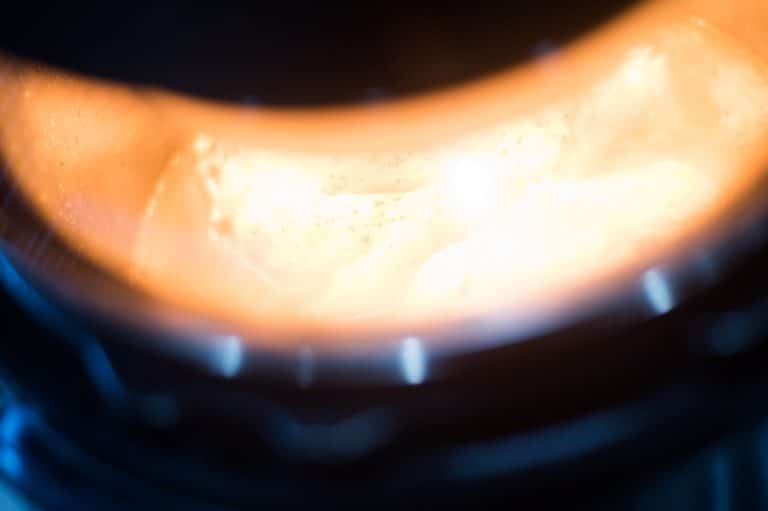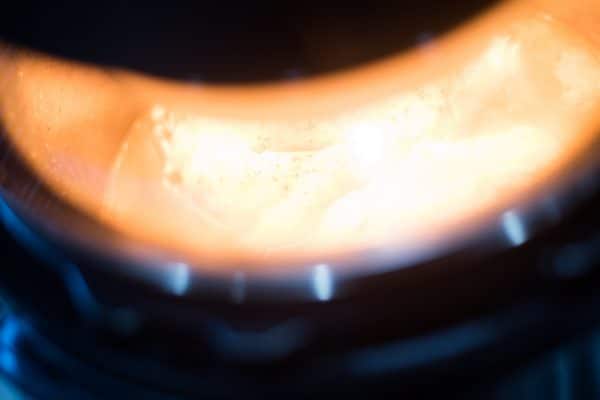 Crisp up the tops with the Mealthy CrispLid or pop-under the broiler in the oven.