Mexican posole is a traditional soup in Mexico – it can be made with pork or chicken. This recipe uses the pressure cooker, though it could easily be adapted for the slow cooker. Read on to learn how to cook posole, as well as how to stay healthy this winter!

Pressure Cooker Posole
This is a sponsored conversation written by me on behalf of P&G . The opinions and text are all mine.
It all started with soup. Well, Forrest and mine's relationship that is. Shortly after I met Forrest, one of his roommates told me that Forrest was sick. So what's a smitten girl to do other than make soup? I told Forrest I was going to bring him over some soup…one, to make him feel better, and two, because, well, the way to a man's heart is through his stomach, right? Anyways, he was appreciative, and I'm sure it was why he got better. Ha! Being the gentleman that he is, Forrest returned my soup pot a week later…but it was filled with soup he had made me!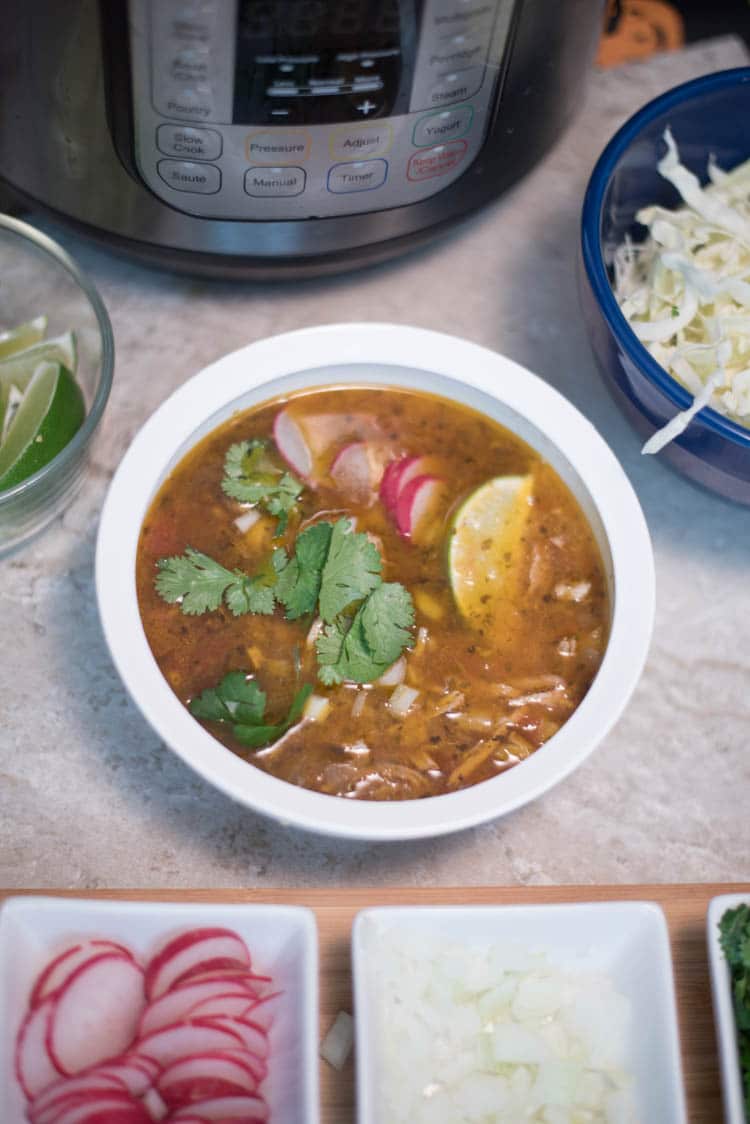 I was totally on cloud nine that he had gone to the effort to make me a soup as well as a thank you gift. The soup was Posole, which I had never had before. But it was delicious.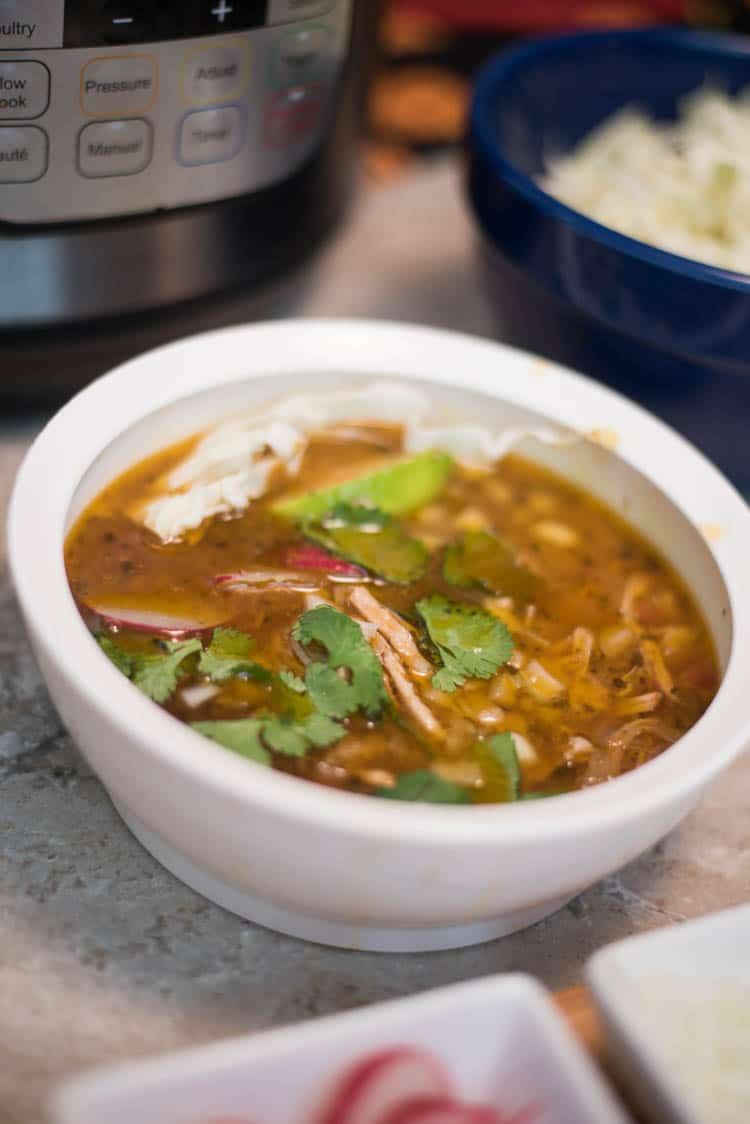 Well, the rest was history after that, and we got married almost a year later (and yes, we definitely served soups at our wedding…including Posole, which I will share an posole in pressure cooker recipe in just a minute). I'm grateful for colds, because one certainly started our relationship off on the right foot. Since then, we've weathered many colds and illnesses together and with our boys – it's not even the end of October yet, and I've already gotten what felt like the flu. We've been going through our fair share of VapoRub, cough medicines, and tissues!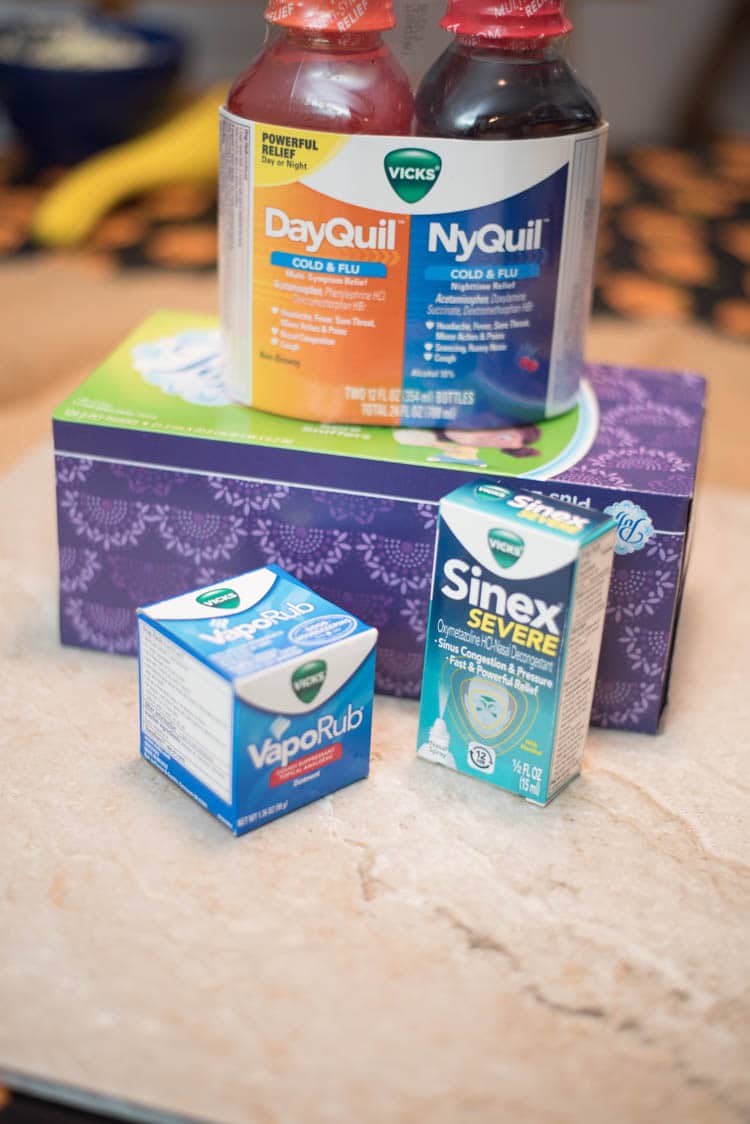 I'm pretty sure it's going to be a doozy of a season – and if you are one of the 20% of Americans who will get the flu this year, you probably want to know how to avoid it. So, I thought I'd share a few tips for staying healthy this time of year:
Wash your hands – and make sure your kids do, too. After volunteering in Jack's classroom a few times and witnessing a bunch of them having hacking coughs, runny noses, and even a fever…I feel even more strongly about this. Washing your hands frequently is so important!
Eat healthy and get your vitamins
Don't feel bad skipping out on activities if you know sick people will be there
If you have a baby, keep them home! As a mom who has had two babies hospitalized from RSV, I assure you – it's not worth exposing them to all the germs that are out there.
Stock up on medicine cabinet essentials – let me tell you, when you get sick, the last thing you want to do is drag yourself to the store to get medicines and tissues. Starting October 29th, you can save up to $5 on select P&G products. You can look in your Sunday newspaper or P&Geveryday.com for coupons for $2 off Puffs 6-count and $1-3 off Vick's products including DayQuil, NyQuil, Sinex, and VapoRub. These are all products we always have on hand – and believe me, we use them!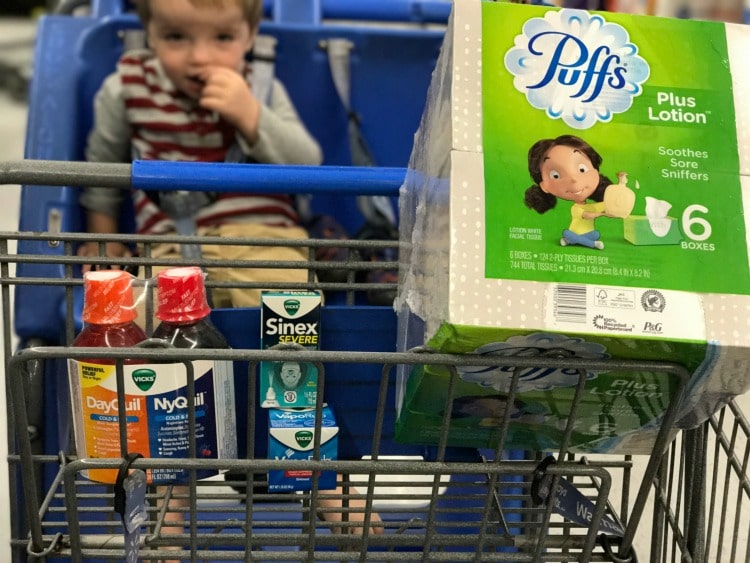 Get enough sleep
Exercise regularly
When you do get sick, eat lots of warm foods like this posole recipe!
And now, for the posole recipe! Forrest developed this recipe, and we really loved it. Originally it was a bit spicy, so we cut that down in the recipe.
However, if you like spice, feel free to add more!​
We also recommend having lime, sliced radishes, onions, and cabbage – they add some nice texture to the soup, and it helps cut the spiciness.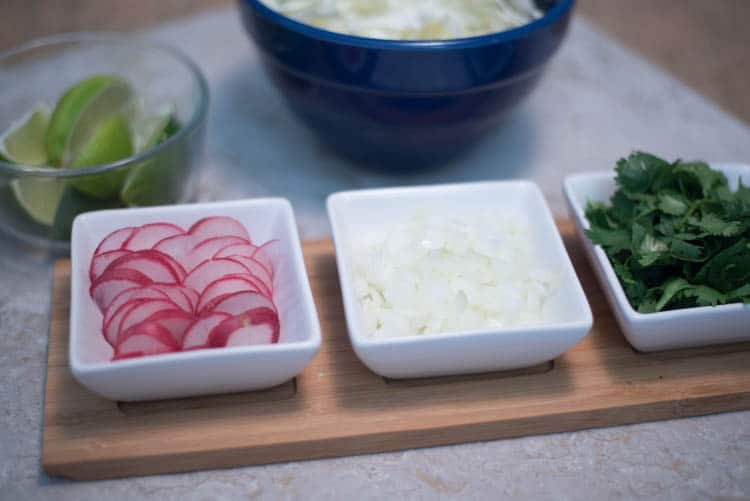 We were SUPER impressed with how the pork cooked in this soup and in the Instant Pot. It was SO tender and shredded perfectly. I think searing it and cutting it into pieces helped a lot.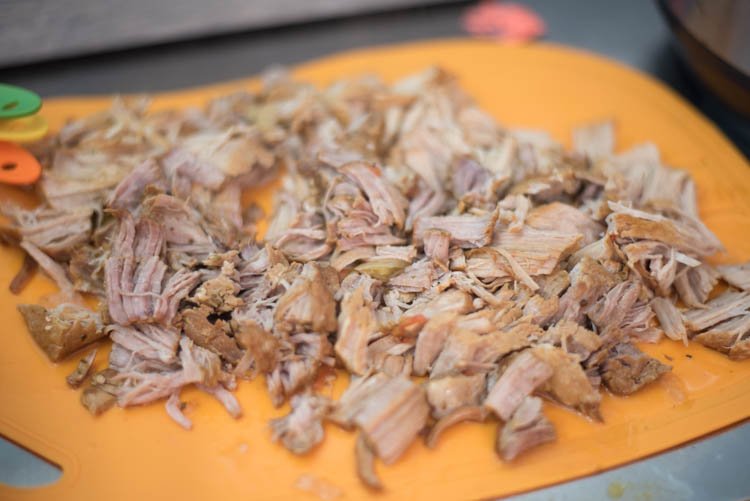 How to Make Posole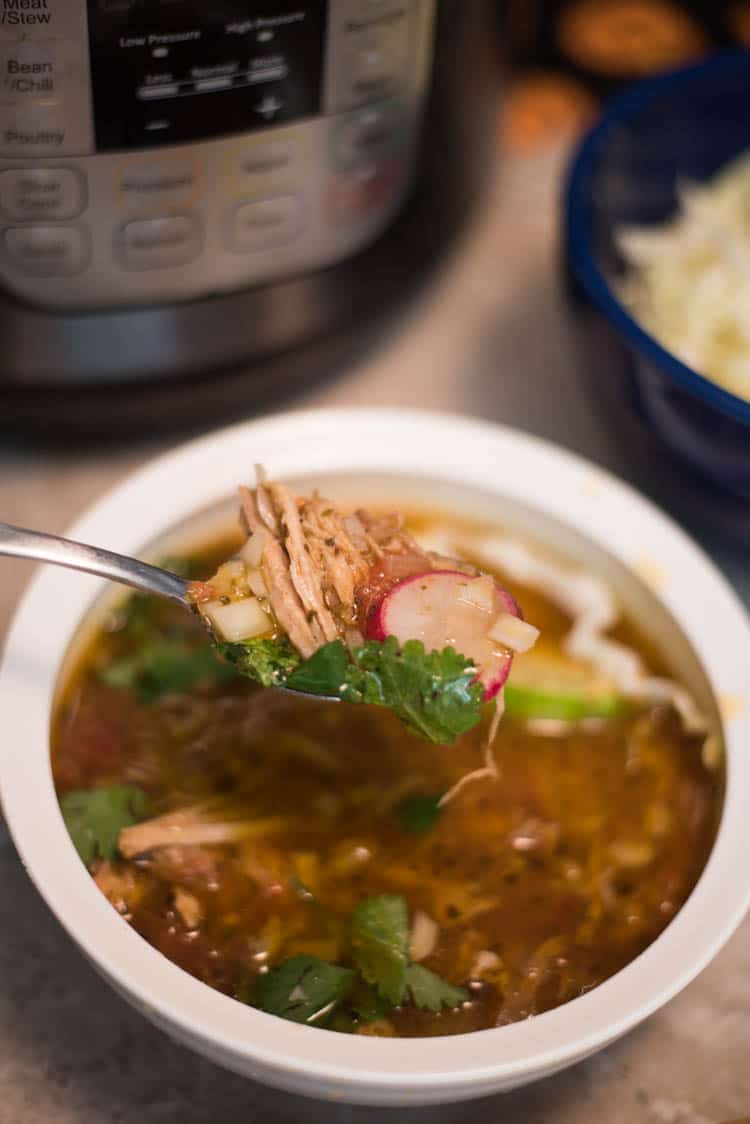 Check out our Ultimate Instant Pot Guide!
Instant Pot Posole
Ingredients
Posole Ingredients
2.5 lbs pork roast
2-3 Tablespoons Vegetable oil
1 Tablespoon minced garlic
1/4 teaspoon cayenne
1/2 teaspoon ancho chile powder, optional
2 teaspoons oregano
2 bay leaves
3 1/2 cups water
3 15 ounce cans - white hominy, half drained
1 14.5 ounce can of diced tomatoes, half drained
1 cup of diced onion
teaspoon of salt and pepper
2 cups of chicken broth
Toppings
Shredded cabbage
Limes
Sliced radishes
Diced onions
Instructions
Add oil to cover the bottom of the inner pot of your pressure cooker - turn to saute. 
Season `pork with salt and pepper. Cut into a few different chunks and sear on each side for about one minute. Add onions and garlic about a minute before you are down searing. 
Add all the other ingredients (except for the toppings) to the pot. Stir. 
Place lid on top, set pressure valve to seal, and press Meat/Stew - set time for 38 minutes. 
Once the timer has reached zero, let the pressure release naturally for ten minutes. Then release the rest of the pressure by turning the valve. 
Remove pork and shred. Put back in the pot, stir, and serve immediately with toppings.