This tasty cookie friend ice cream recipe has been created in partnership with Collective Bias, Inc. and its advertiser. All opinions are mine alone. #IceCreamHero #CollectiveBias
Fried Ice Cream
Ingredients
Slow Churned Cookie Dough Ice Cream
1 cup cookie crisp cereal
1/2 cup corn flakes
3 egg whites
Oil for frying
Instructions
For best results, start the day before you want to serve
Scoop large scoops of ice cream into a freezer-safe dish and cover tightly with aluminum foil. Freeze for 1-2 hours.
Crush corn flakes with the cookie crisp cereal. Set aside and whisk the three egg whites.
Remove ice cream from freezer and roll in egg whites, then in the cereal. Cover and put back in the refrigerator for at least three hours, but overnight is preferable.
Right before you are ready to serve, heat oil on the stove until it reaches 375 degrees.
Remove ice cream from freezer and place each ball of ice cream in the oil for 5-10 seconds (try one at a time to get the best time for your oil.) Serve immediately with chocolate syrup or caramel syrup.
Notes
Some people choose not to fry the ice cream and just have it coated in the cereal. While this isn't true fried ice cream, it still is tasty. Just omit the egg white, since you won't be cooking it!
We love ice cream around here, and it's something we often have for dessert. While I'm usually pretty content with just a small bowl of ice cream (maybe with some walnuts tossed on top), it's sometimes fun to switch up the usual bowl and make it a little more fun.
I had heard of fried ice cream before, and the idea always intrigued me. Hot oil and cold ice cream aren't two things I normally associate as going together. However, I know it's a treat that many love, so I decided to try it out.
I searched around Pinterest, and I found a lot of faux fried ice cream – as in, it wasn't actually fried. While the recipes looked delicious, it seemed a little silly to call them fried ice cream. I did find a few recipes that actually fried the ice cream, and I built a new recipe around that.
Most recipes called for vanilla ice cream and some crushed cereal. Forrest and I thought it would be fun to make a version that was a little more fun. When we saw the Cookie Dough DREYER's SLOW CHURNED ice cream at Safeway, we decided to use that, and combine it with Cookie Crisp and Rice Krispies. The DREYER's SLOW CHURNED ice cream is awesome because it has 1/2 the fat and 1/3 less calories than regular ice cream, but it tastes just as great. Since we'd be frying the ice cream, I figured it might be a good idea to use an ice cream that was a little more health-conscious (though I can't wait to try DREYER's CUSTARD!)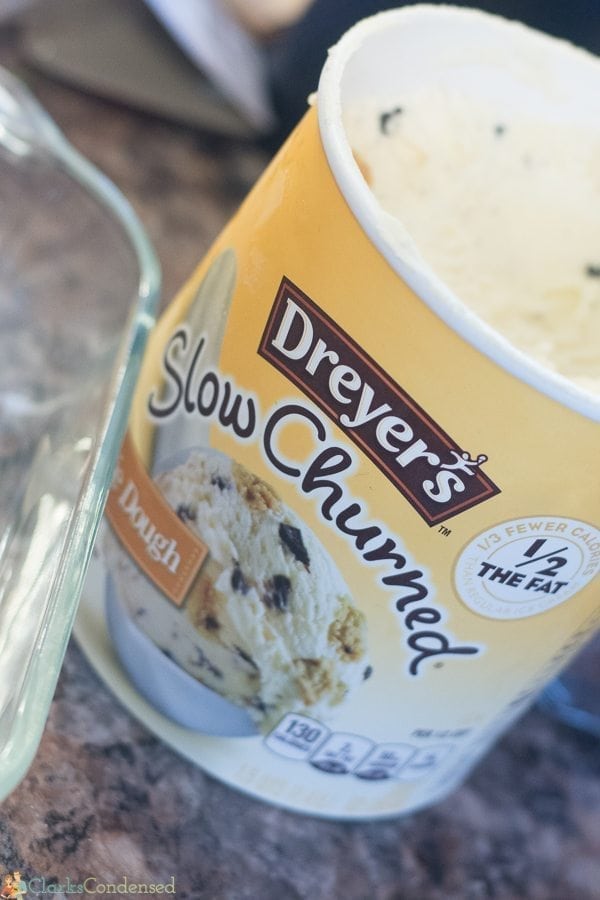 It does take awhile to make this recipe, since you have to freeze it multiple times. And please, don't skimp on the freezing. You want the ice cream to be as frozen as possible.
It's also important to make sure the oil isn't too hot, and that you only put the ice cream in for a few seconds. Otherwise it will start to melt (as you could probably expect.) The ones I made had some of the crumbly topping fall off, which is normal, so it wasn't the most beautiful looking dessert, but boy was it good!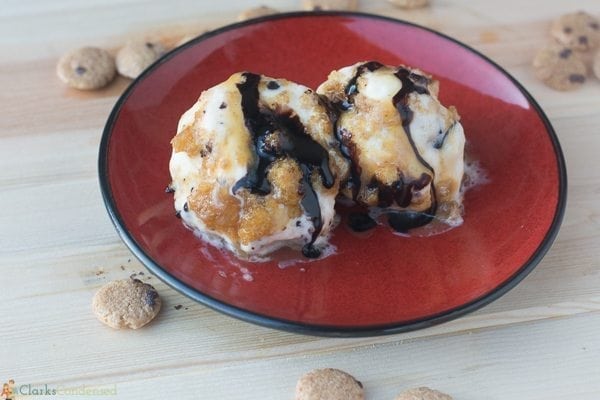 Even though it takes awhile to get all the components ready to go, this is really a tasty treat. Jack thought it was delicious, especially since we let him put a little bit of chocolate syrup and caramel on top!
This is definitely the perfect summertime dessert. We'll definitely be making it again soon.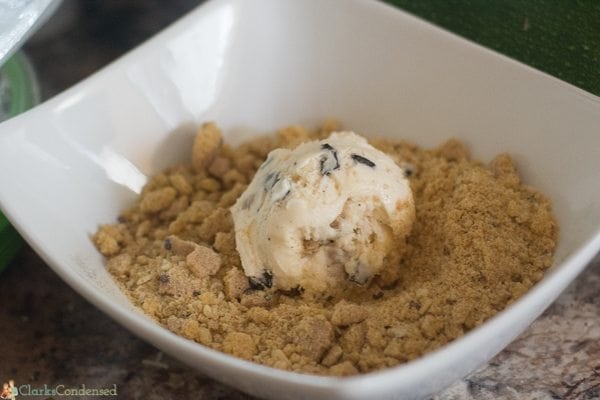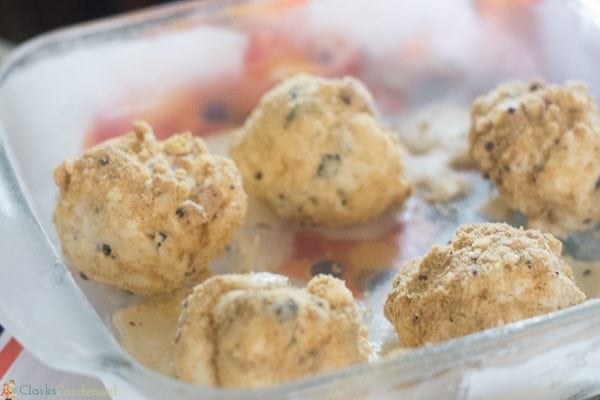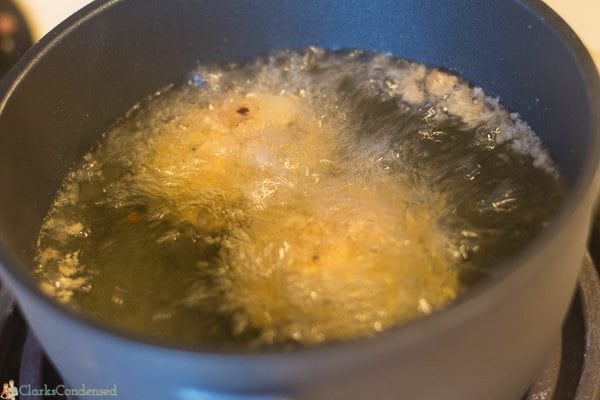 For more delicious ice cream inspired recipes, be sure to check out DREYER's Pinterest Page We got our Slow Churner ice cream from Safeway. To get your 1$ off coupon, simply sign into your Just 4 U account, find the coupon and load the offer to your loyalty card.