An absolutely delectable caramel cookie sandwich, covered in dark chocolate. Perfect Valentine's Day Dessert!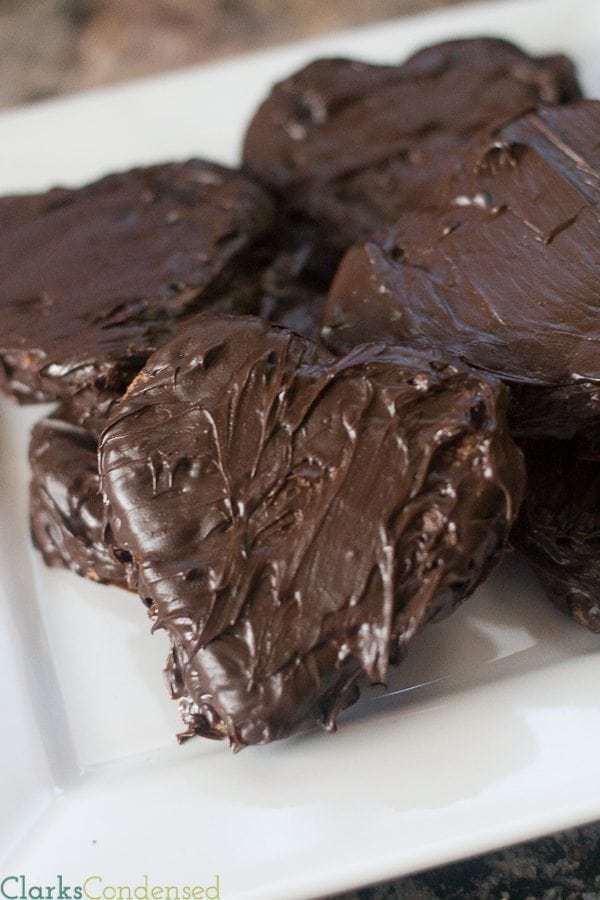 Chocolate Caramel Sandwich Cookie
Ingredients
16 heart-shaped cookies
1 lb. Dipping & Coating Gourmet Compound Chocolate - DARK
1 lb. tub Gourmet Caramel
Instructions
Gently warm the caramel on a low power setting in your microwave until it can easily be spread.
Spread caramel on half of the cookies.
Before the caramel starts to cool, create a sandwich by placing one cookie with no caramel on top of each cookie with caramel.
Melt chocolate using a double boiler.
Do not let the water touch the bottom of the double boiler. Only let the water simmer. Do not allow it to boil or you may burn the chocolate.
Using a pair of tongs, dip each cookie sandwich in melted chocolate, covering completely. Tap tongs on the chocolate bowl so that as much chocolate as possible drips off.
Place dipped cookies onto wax or silicone baking sheets.
Let the chocolate harden on a level shelf in the refrigerator until it is obvious that chocolate is set-up. This can take between 15-20 minutes. Do not leave in refrigerator for longer than that.
Seal in an airtight container until ready to serve. Store at room temperature in low humidity.
Recommended Ingredients & Equipment:
Bada Bing Bad Boom Dipping Chocolate
Chocoley Caramel
Double Broiler (if you don't have one, you can create a double broiler using a sauce pan and metal mixing bowl)
Silicone Baking Sheet
You can use any cookie recipe. Just be sure to have a heart shaped cookie cutter! We used this gluten free shortbread cookie recipe, and it was fantastic!
Valentine's Day is only a few days a way – do you enjoy celebrating it, or is it a holiday you just skip? Personally, I think it's a lot of fun. You can never tell people you love them too much!
Forrest and mine's first Valentine's Day was just a few days after we first started dating. He planned it all – homemade pizzas, molten lava cake, and the movie "No Reservations." He got me a beautiful bouquet of flowers, and it was definitely a wonderful night.
The first year we were married, we didn't really think about what to do until a few hours before dinner time…when we decided to try to out. Without a reservation. Now, that's not really the best idea, and we ended up going from restaurant to restaurant. After about an hour and a half of that, we finally (by some small miracle) got into the Spaghetti Factory with no wait. At that time, I discovered my love for their Mizithra Pasta, and Forrest realized just how grumpy I get when I haven't eaten for more than five hours. It was still a memorable day though, and to this day, Spaghetti Factory is one of my favorite places to eat.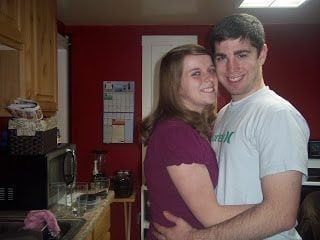 The next year, we decided to make dinner at home together – a delicious steak dinner. Well, neither of us knew how to cook steak at that point on the stove (since we didn't have a grill) and right as we were about to dig in, we realized it was super rare. Which, I normally don't love, but it's especially not good for pregnant women. We laughed and threw it in the oven until we could eat it.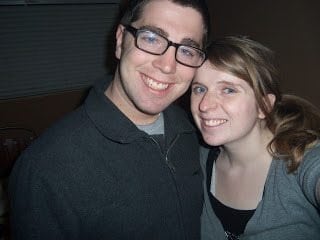 Now that we have Jack, I enjoy including him in the celebrations. Whether it be dancing around with our Hug-Lovin' Hippo. . .
Making Valentine's to send to our family, or creating a delicious heart-shaped treat, I've realized – it's really the simple things that count. I personally love creating fun, memorable memories with Jack, especially around the holidays, because those are some of the times my favorite memories have been created.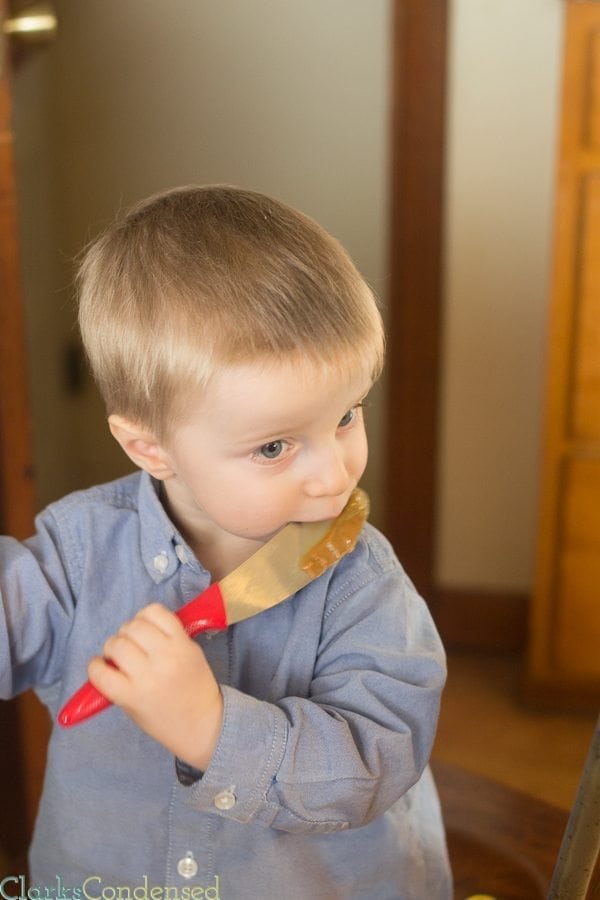 Last week, we decided to make a fun Valentine's Day dessert – chocolate caramel sandwich cookies. We used some delicious chocolate and caramel from Chocoley.com (some of the best chocolate I've ever tasted), and then we brought them over to my parent's house to share them. They turned out so yummy!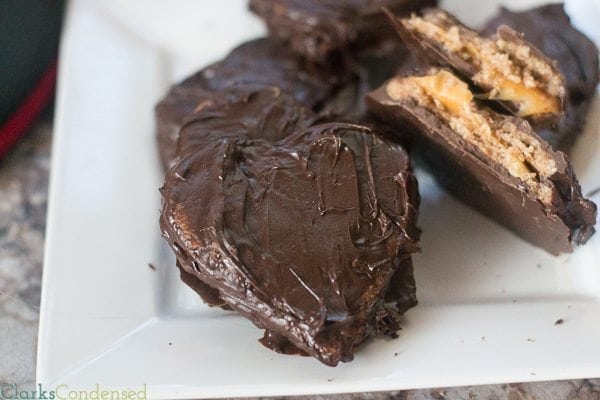 The great thing about these cookies is that you can use just about any base for the cookie – heart shaped chocolate chip cookies, shortbread, sugar cookie, etc. All you need is a heart-shaped cookie cutter, and you'll be good to go.