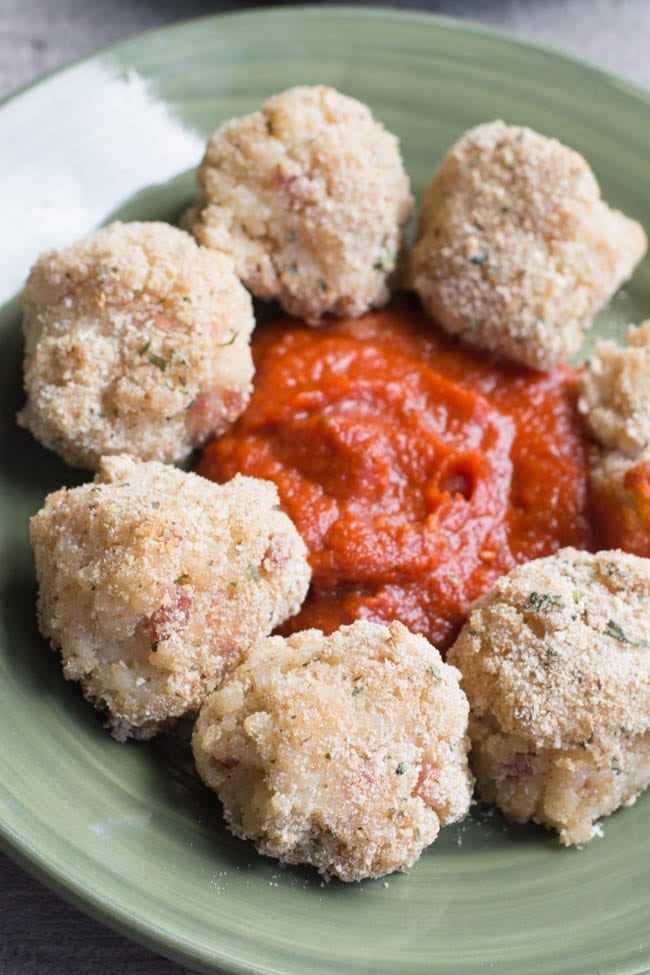 Italian is definitely my favorite kind of food.
Whenever we go out to eat, my thoughts always gravitate toward creamy chicken alfredo or a meaty lasagna.
We probably have pasta one or two times a week…because, well, it's easy, and we all can agree on it!
However, the thing about Italian food is that it can take a lot of time. And while it's always worth the effort…sometimes we need something a little bit quicker to satisfy that craving!
Personally, I'm a big fan of meals from the frozen aisle when the occasion calls for it. I especially love combining a premade meal with something homemade.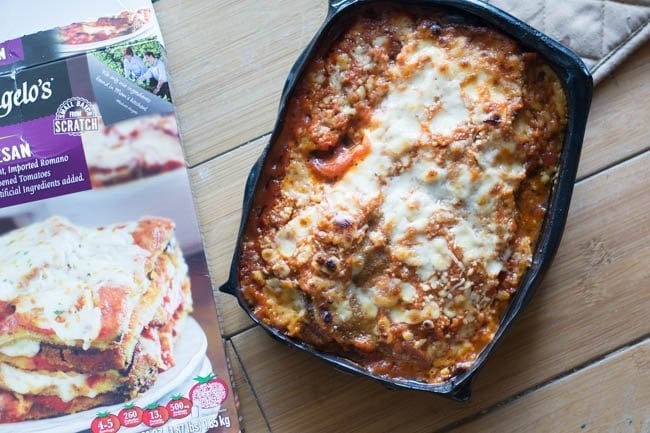 I was pretty excited to try some of the products from the Michael Angelo's Signature that can be found in the frozen aisle. There are many really yummy looking options, and the Eggplant Parmesan especially caught my eye.
I had a similar dish at a restaurant a few months ago, and I've been craving it ever since. The Michael Angelo's version had lots of tomato sauce, mozzarella, and the eggplant was lightly breaded.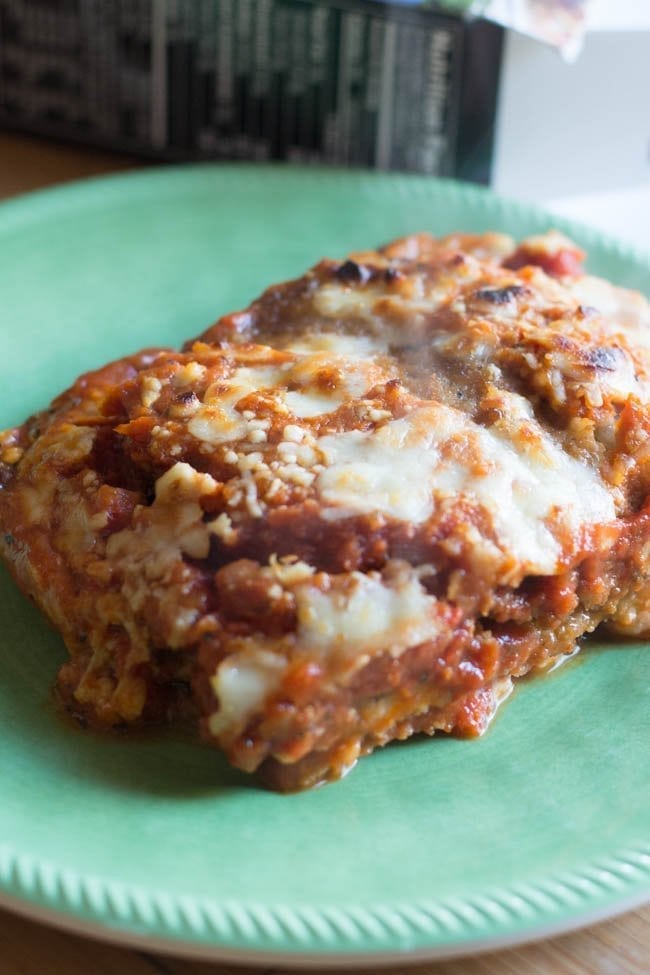 The thing I like about Michael Angelo's products is that they are made from real ingredients – no preservatives or artificial ingredients. I mean, how often do you find a meal from the frozen aisle that can claim that?
The flavors are robust and perfect for families – it tastes like restaurant quality Italian! They also offer lasagna and shrimp scampi, which both look delicious.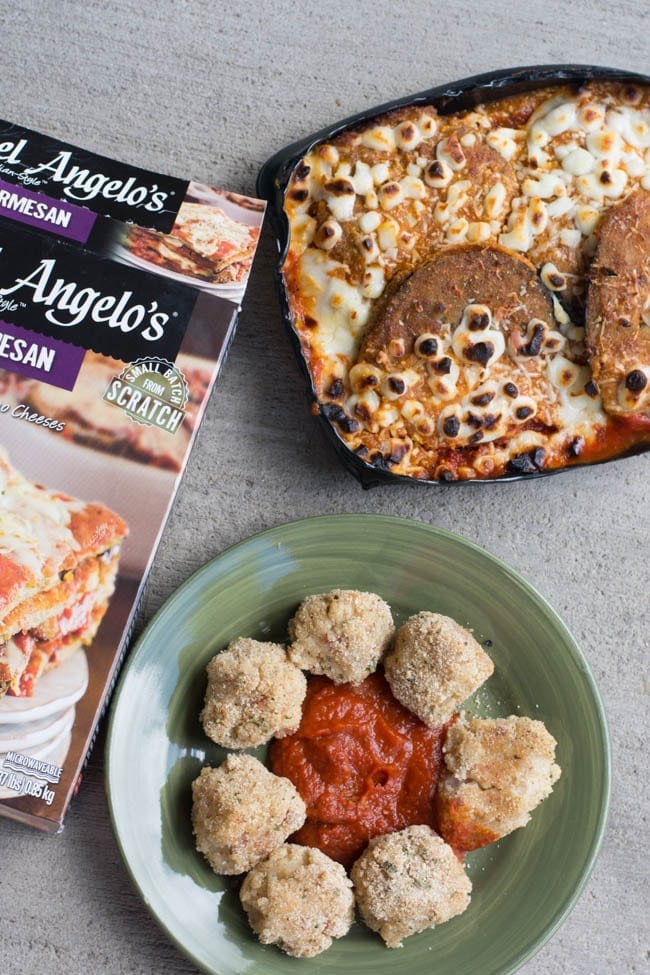 Because it's so easy to put this great dish in the oven, it made me feel a little more "adventurous" and try making a fine side dish to go with it. Risotto is a pretty common Italian dish – and while I didn't think it would go awesome with this, Risotto balls sounded like a fun idea!
So, I bought an Italian blend of cheese, as well as pancetta (my favorite), and I came up with this recipe.
They weren't very hard to make – it just took a little bit of time. However, it was well worth it, and I felt like it paired perfectly with the Michael Angelo's eggplant parmesan.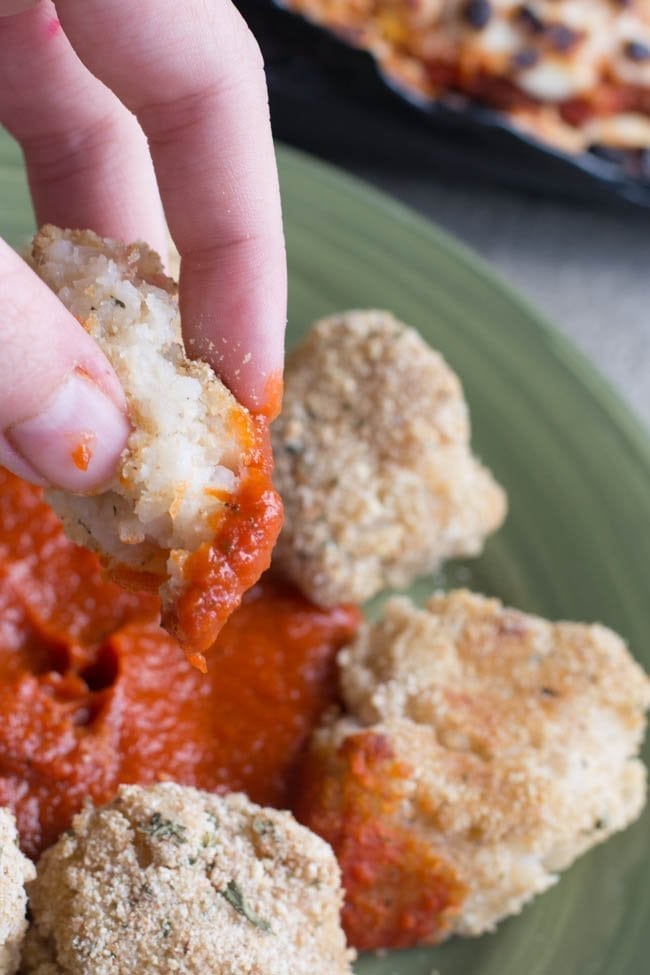 This is a sponsored conversation written by me on behalf of Michael Angelo's. The opinions and text are all mine.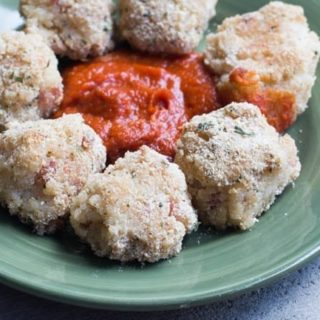 Cheesy Risotta Bites
Ingredients
1 1/2 cups arborro rice
4 cups low sodium chicken broth
1 package pancetta, cooked (about 1/2 cup)
1 cup shredded parmesan cheese
3 tablespoons unsalted butter
1 teaspoon black pepper
1/2 teaspoon salt
1/2 cup bread crumbs
1/2-3/4 cup additional bread crumbs
1 cup milk + 2 eggs
Instructions
Preheat oven to 350 degrees
Combine rice and chicken broth in an oven safe dish that has a lid.
Bake for about 40 minutes, or until all the liquid is observed.
Remove from oven and mix in pancetta, parmesan cheese, butter, pepper, salt, and bread crumbs. Mix well.
Let cool.
Spray a baking dish (or use a silicone baking mat).
Roll risotto into 1 1/2 inch balls. Roll in bread crumbs, then in milk, and then in bread crumbs again.
Bake at 375 for about 20 minutes, or until they start to brown.
Serve with marinara sauce.