A healthy lifestyle needs to have room for dessert! Here are 60+ guilt free dessert recipes that will satisfy your sweet tooth but not sabotage your attempts to eat healthy.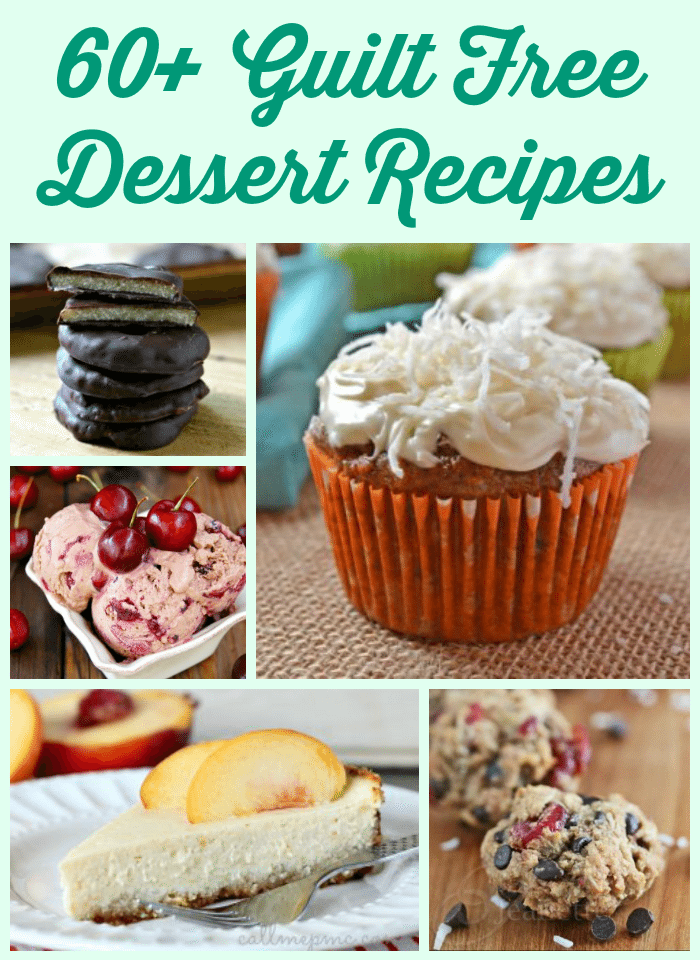 I have a mega-sweet tooth. It's kind of ridiculous.
Which doesn't really go well with my desire to get healthier and lose weight. I usually end up having to have Forrest hide all the sweets in the house because I can't resist them!
However, I finally decided that I was probably never going to be one of those people that swore of all desserts forever. It just didn't seem like a d0able idea. Instead, I thought it would be nice to have a collection of guilt-free dessert recipes on hand for those times that I really wanted something sweet, without all the extra fat and sugar. Brenna put together this fantastic round-up, and I seriously cannot wait to try these recipes. I hope you find something you like here!
'); // ]]>
COMMENT POLICY:
All we ask is that you be kind. We welcome differing opinions, but any comments containing personal attacks, sarcasm, etc. will be removed immediately. Keyboard warriors aren't welcome 🙂 All comments are moderated and may take time to be approved. Anything not pertaining specifically to the content of a post will be removed (including comments about ads).