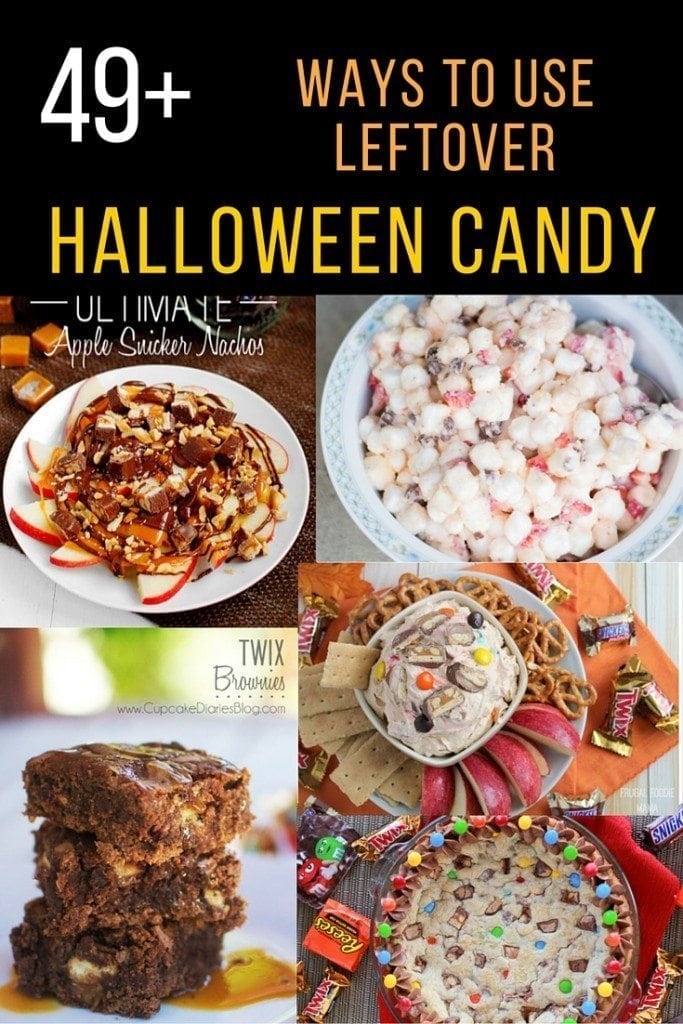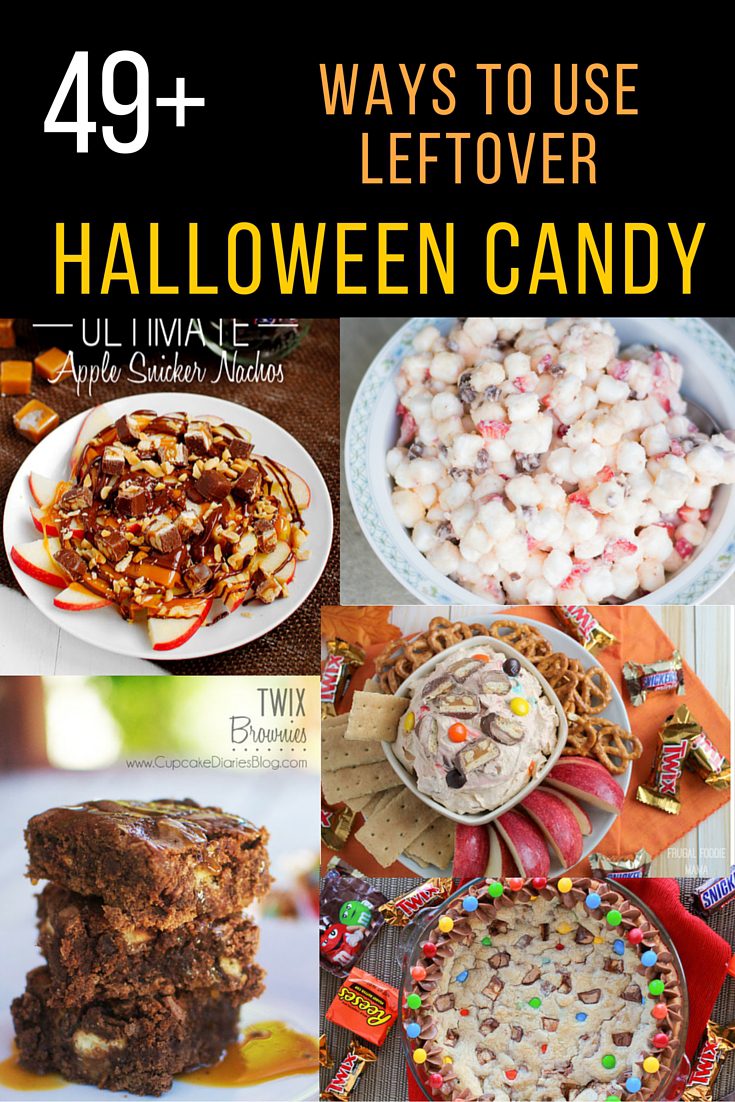 I'm not going to lie – I love Halloween candy! I know, I know, I could easily get most of this candy year-round, but there's just something about eating it this time of year that's more fun.
With that said, we always end up with way too much. Now that Jack understands how much fun trick-or-treating is, I know he's going to insist we go more than the typical 10 houses we take him to. Combined with a couple trunk-or-treats, we are definitely overflowing with Halloween candy!
We don't plan to eat all of the candy (and fortunately, so far, Jack has been really good about eating only one piece of Halloween candy a day). But with the candy we do eat, I thought it would be fun to come up with some yummy and creative ways to use it up. Here are over 49 delicious ways to use leftover Halloween candy. I don't know which one I want to start with!
');

NEVER Miss Another Recipe!
Sign up for our food and recipe newsletter today
Free eRecipeBook upon signup
Free Meal Planning Bundle
Easy and Family Friendly Recipes EVERYONE Will Love!
COMMENT POLICY:
All we ask is that you be kind. We welcome differing opinions, but any comments containing personal attacks, sarcasm, etc. will be removed immediately. Keyboard warriors aren't welcome 🙂 All comments are moderated and may take time to be approved. Anything not pertaining specifically to the content of a post will be removed (including comments about ads).