The best of the best family friendly recipes of 2013 from Clarks Condensed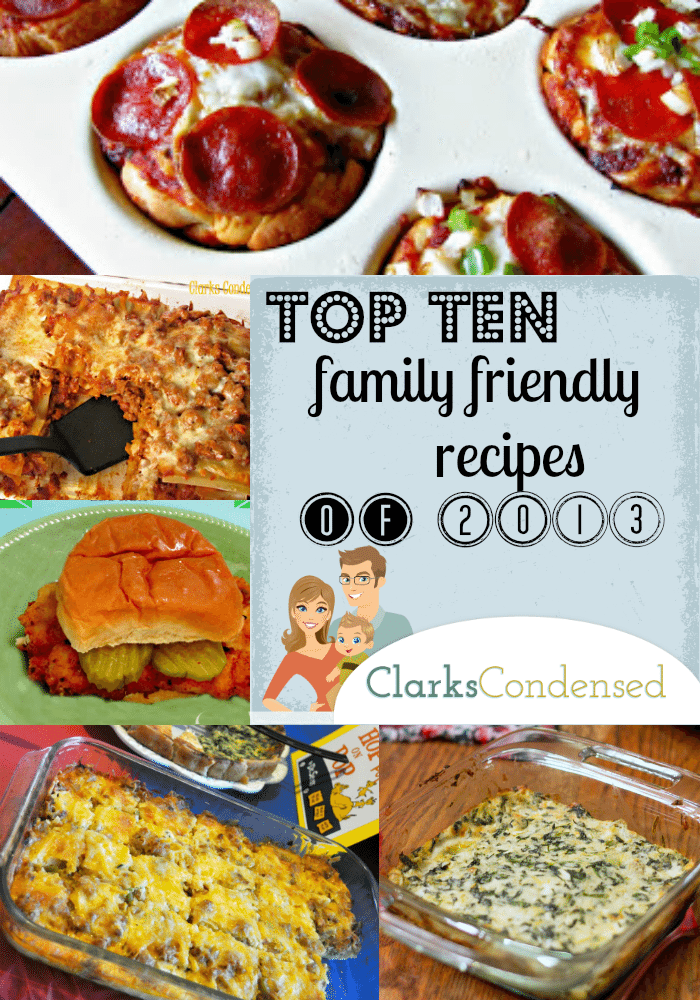 Forrest and I started Clarks Condensed in January of 2013, and we've been blown away (and incredibly grateful) for how we've grown during that time. I feel so grateful for all of you who continue to support us, share our recipes, and leave sweet comments. It means so much, and I love creating new content for all of you to read!
Recipes are pretty popular here at Clarks Condensed, so I wanted to share with all of you the top 10 recipes from Clarks Condensed this past year. I was excited to see that recipes I make over and over again made that list, because they truly are recipes I think everyone can enjoy! I hope you'll all check out these recipes (if you haven't already) and share them on your social networks and with family and friends.
And as we decide what recipes to create next year, I was hoping to get some input from you all. If you have a chance, before you go on to see our top 10 recipes of 2013, I'd love for you to take this little poll and tell us what kind of recipes you'd love for us to post in 2014!
Now, without further adieu, here are the top 10 recipes from 2013 on Clarks Condensed!
10. Easy green chili enchiladas
These enchiladas are my go-to for quick dinners, or when I need to take dinner to someone. They are so easy, yet so delicious, so I wasn't surprised to see this on the list. They are made with corn tortillas, but if you want them to be even more filling, flour tortillas can be easily substituted.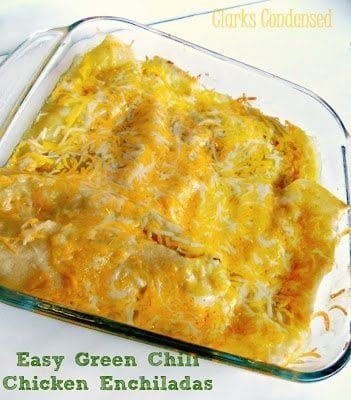 9. Copycat Cafe Rio Black Beans
I made these black beans for our Cafe Rio themed graduation party back in April, and they sky rocketed in popularity as soon as I posted them. I'm not usually a huge black bean fan, but I could eat these for days.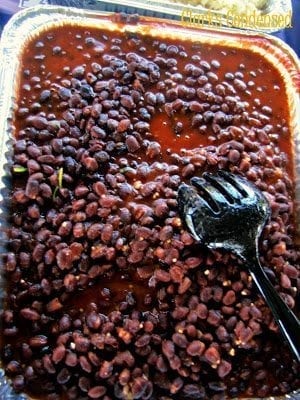 Earlier this year, Pizza Hut came out with pizza sliders…well, that was a rather short lived product on their menu, but lucky for all of you, this is a pretty close copycat recipe for them. I think these would be perfect for a birthday party, or even for a family who can't decide on what type of pizza to get — they can be easily customized for everyone! Plus, it was a great way to use my mini pie pan.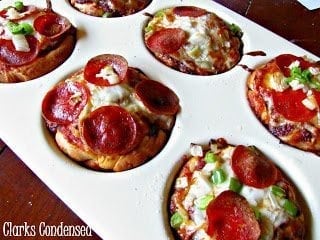 This is probably one of my favorite meals of all time. It's my mom's recipe, and really, the only kind of lasagna I like (mainly because there's no yucky ricotta or cottage cheese in it — not a fan!) Everyone I know that tries it, loves it, and it's definitely a family favorite around here.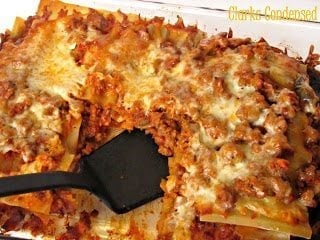 6. Yummy Potatoes (aka, Funeral Potatoes)
I only recently posted this, so I was a little bit surprised to see how quickly they jumped on our popular recipe list! But on the other hand, I'm not surprised at all, because these are the best (or should I say, yummiest) potatoes ever.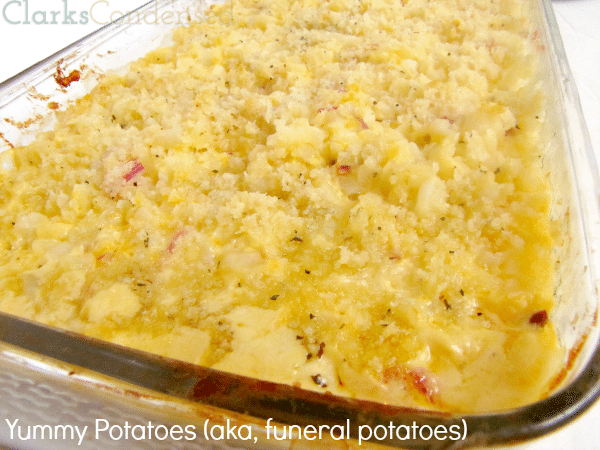 5. Copycat Chick-fil-a Chicken Sandwich
Chick-fil-a is one of my favorite fast food restaurants out there, so, naturally, I had to figure out how to make it at home! This is the first copycat recipe I did here at Clarks Condensed, and it looks like people are happy that I did! It's pretty darn close to the real thing, and oh-so-delicious.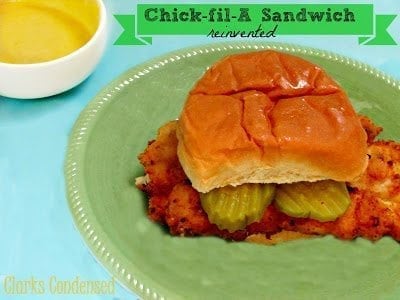 4. Copycat Applebee's Spinach Artichoke Dip
I'm starting to think people really like copycat recipes around here…I'll keep that mind for next year! Applebee's makes the best spinach artichoke dip, and for those times that I can't afford to go and buy it (which is, pretty much all the time) this recipe is a killer rendition of it. We just had it on Christmas Eve, and it was a huge hit — even my brother, who hates spinach and artichokes, loved it!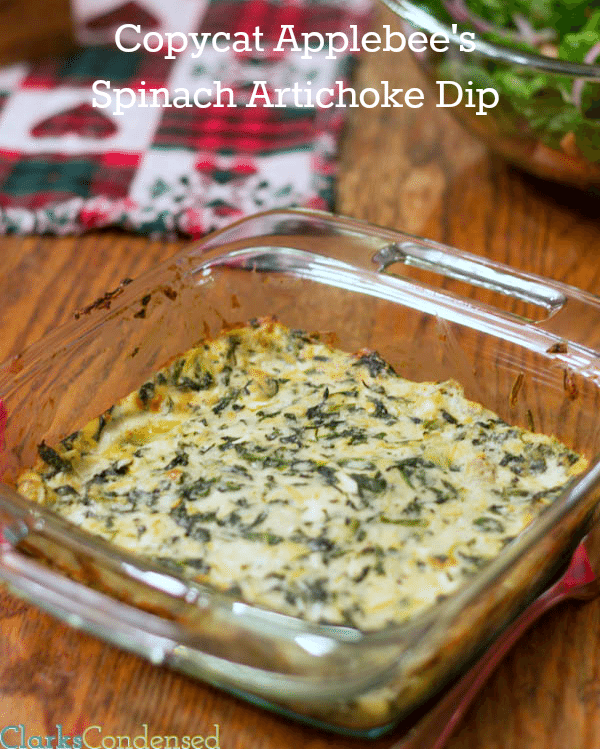 I know, I know…anything is better than KFC (no offense to you KFC lovers out there), but their chicken definitely has a good flavor to it. This recipe takes all the good things about KFC fried chicken, and makes it even better. This chicken is addicting.
2. Pizetti
I was honestly a bit surprised with the popularity of this post — it's such a random and easy recipe! But I guess that's what people want…so I'm good with that (I'm all about random and easy!) Pizetti is perfect for those nights when you can't decide if you want pizza or spaghetti…so you can have both!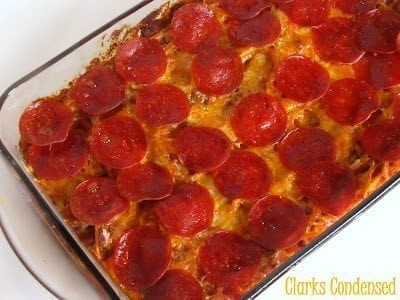 1. Sausage Breakfast Casserole
And finally, our number one recipe — a sausage breakfast casserole. No surprise there…because it's pretty incredible! It can be thrown together so quickly, and it tastes like you've been cooking for hours. This made an appearance at our Christmas breakfast table, and I knew, once again, why this is the recipe people come to our blog most for!