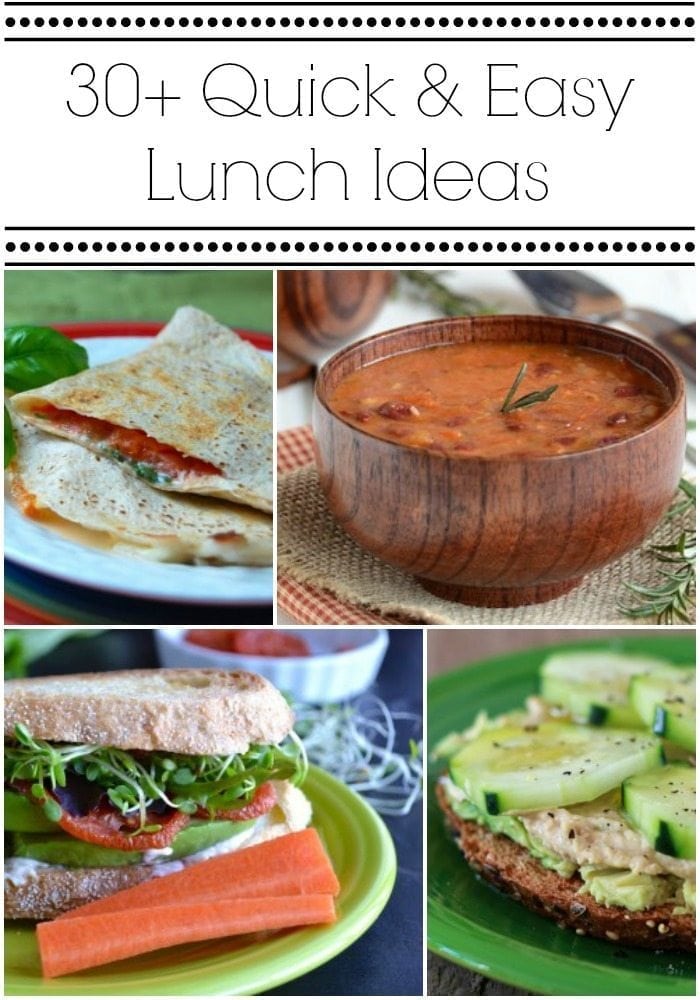 Quite often when I have roundups created for this blog, it's simply because I wanted the collection of recipes for my own personal use. This collection was inspired by my goal to make lunch more often, rather than just snacking on random food instead. I always make sure to have a good breakfast, as well as a yummy dinner but lunch oft times just gets lost in the shuffle. It always falls when I'm trying to get Jack down for a nap and soon after start working as much as I can before he wakes up. There's not a lot of time to make a big elaborate lunch.
This collection features a variety of quick and easy lunch ideas. Whether your a busy mom or dad, a college student (and if you are, be sure to check out our post all about recipes for college students), or just someone who needs quick lunch ideas, you've come to the right place. Much thanks to Brenna, our collections contributor, for putting together this. Hopefully I'll have some better lunches coming up soon!
'); // ]]>
COMMENT POLICY:
All we ask is that you be kind. We welcome differing opinions, but any comments containing personal attacks, sarcasm, etc. will be removed immediately. Keyboard warriors aren't welcome 🙂 All comments are moderated and may take time to be approved. Anything not pertaining specifically to the content of a post will be removed (including comments about ads).