This is a Sponsored post written by me on behalf of Zubie for SocialSpark. All opinions are 100% mine.
I've mentioned before how much I hate driving. I really, really do. So whenever I find something that helps in any way to make driving easier/safer, you better believe I'm all over it.
I talked about the Zubie a few weeks ago, and I finally had the chance to try it out on our car! And let me tell you, I'm sold on this product…and I think you should be, too.
Do you have a teenager that you wonder how safe they are driving? Buy the Zubie.
Are you always wondering if something is wrong with your car, but you don't want to take it to a mechanic, or your check engine light is always flashing? Buy the Zubie.
Or, perhaps, you're a worry wart like myself, and when your husband's phone goes straight to voice mail and he was supposed to be home 30 minutes earlier, you start to worry he got in a car accident. Buy the Zubie.
Maybe you just want to be a better drive. Buy the Zubie.
Basically, you should buy the Zubie.
We've only been trying it out for a few days now, but I absolutely love it! It's already alerted us to a minor problem our car was having (that can easily be fixed), that our battery is getting low, and shown us that we need to brake a little softer (especially Forrest.) It's kind of fun to check our score at the end of the day to see what we were rated on. There's definitely one thing we need to work on though . . .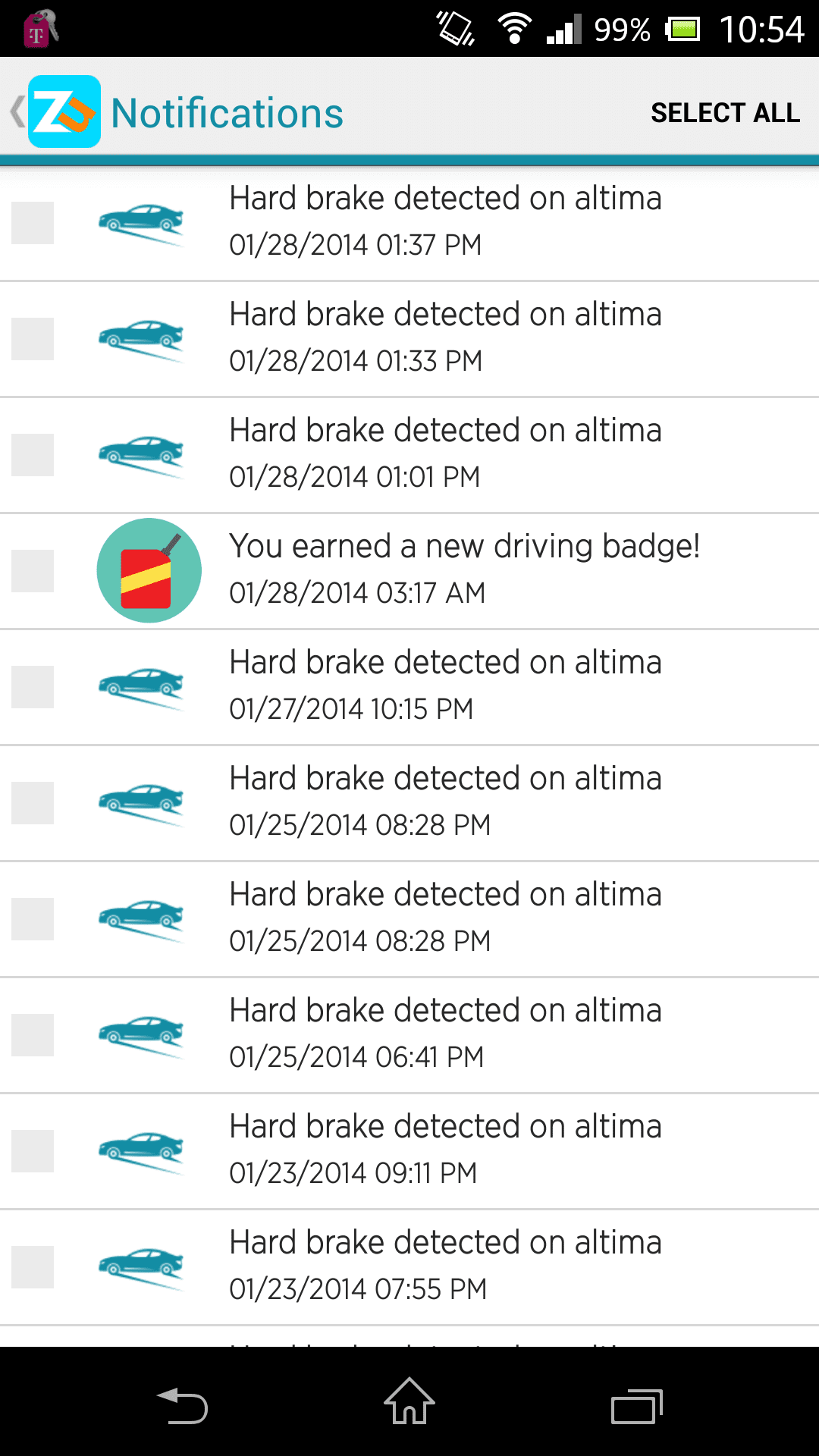 I will admit, we had a heck of a time trying to install it. We could not for the life of us find the port to plug it in. However, through this experience, we learned first hand how helpful the support team at Zubie was. They worked with us to figure it out, and were so kind and quick to help. 10 points for customer service, for sure.
And in case you have a '96 Nissan Altima like we do..it's underneath the dashboard where you plug it in. You'll need to get on your hands and knees!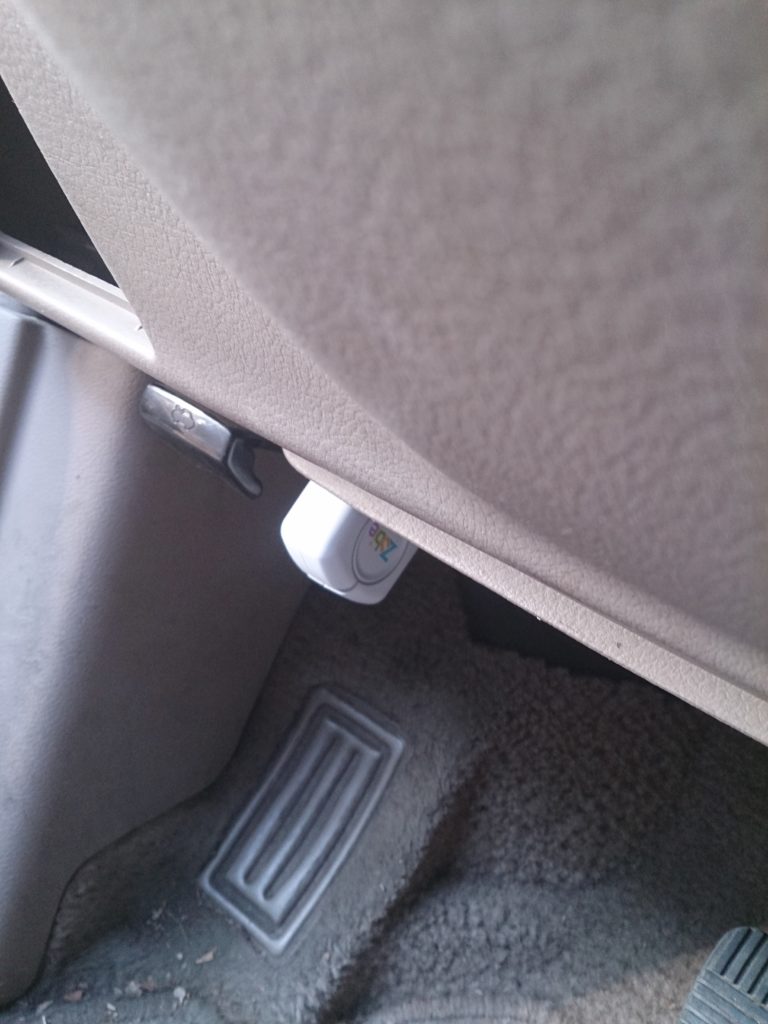 I think anyone who has a new, teenage driver in the house should consider buying the Zubie…simply to make sure they aren't speeding (which it tells you) and so you know they are going where they say they are. I keep thinking that if the Zubie had existed back when I got my driver's license, I may not have gotten into the accidents I did.
I think it could also prevent some texting while driving as well. Instead of texting someone to ask where they are (and tempt them to text back) you can simply pull up the app on your Android or iPhone to see their location.
Overall, I can't wait to see what else Zubie can do. I love that you don't have to login to a computer to see the reports, and that it immediately updates you with information. Be sure to follow Zubie on Facebook and on Twitter for more information!
Have a Zubie New Year —Zubie order today with code SAVE20JANand SAVE 20% on one year of Zubie always-connected car service and a free Zubie Key! Offer good through February 28th, 2013. Shipping charges may apply.