I participated in this sponsored campaign on behalf of Vaseline® and One2One Network. All opinions stated are my own.
Since Forrest and I are both home all the time, we make a special effort to make sure we get out and do something regularly, so we aren't stuck in the house all day. We especially do this for Jack's sake, since he's a busy, growing boy and being stuck inside (since it's been winter and going outside isn't always an option) makes him a little stir crazy!
A few weeks ago, I went over to my mom's house to help her with a few things, and I suggested that Forrest take Jack on a little daddy-son outing to a local skating rink. Jack's almost three, so I thought it would be a good age to introduce him to something like that.
We live in Colorado, so we're definitely susceptible to dry and cracking skin during the winter. It's definitely not fun! Going to a place like an ice rink, which will be doubly cold, makes it even more important to be prepared for that. As I've researched all the best ways to prevent dry and cracking hands, the number one suggestion is to be vigilant with putting lotion on – before the cracking even begins. We trust the Vaseline brand, and we've been using the Vaseline Intensive Care Advanced Repair lotion for awhile. I thought that Forrest and Jack going ice skating was the perfect time to take the challenge to see how it held up!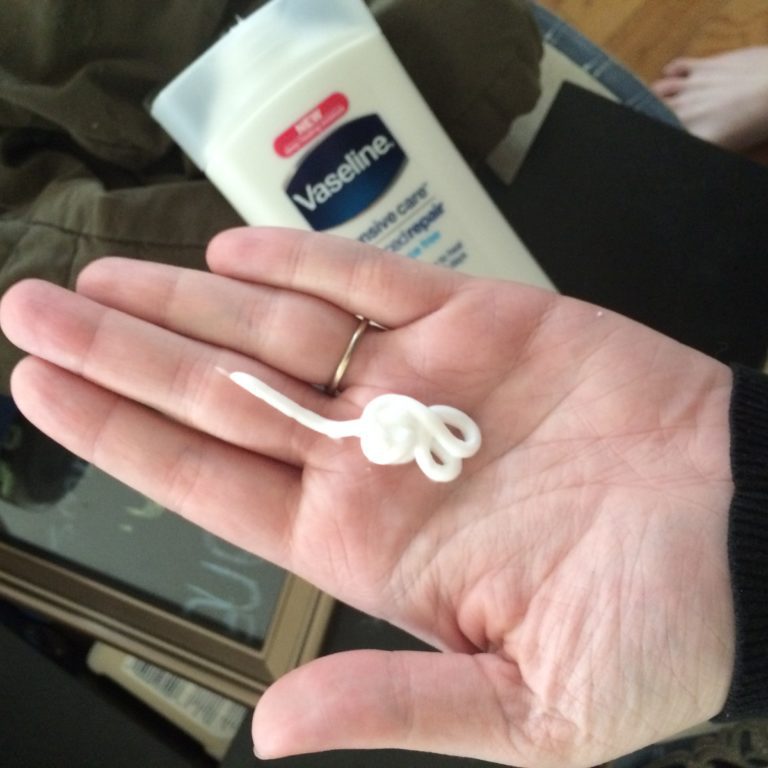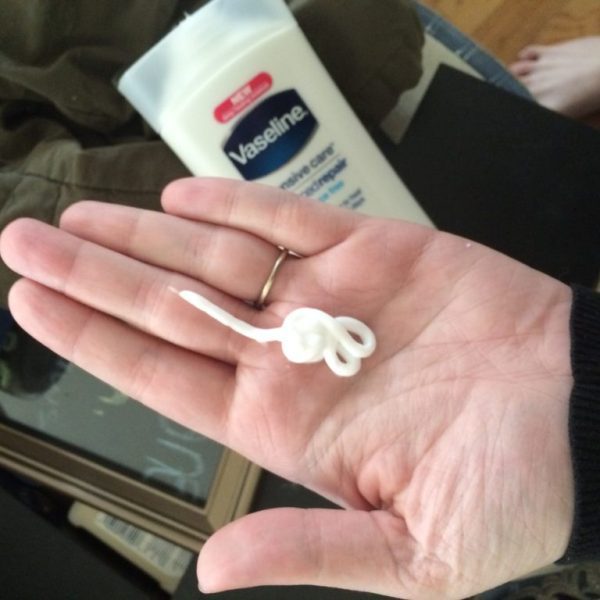 When Jack and Forrest got back, I loved seeing these pictures that Forrest took of Jack.
Forrest said he did such a good job, and they had so much fun. They even got in free because it was nearing the end of free skating time.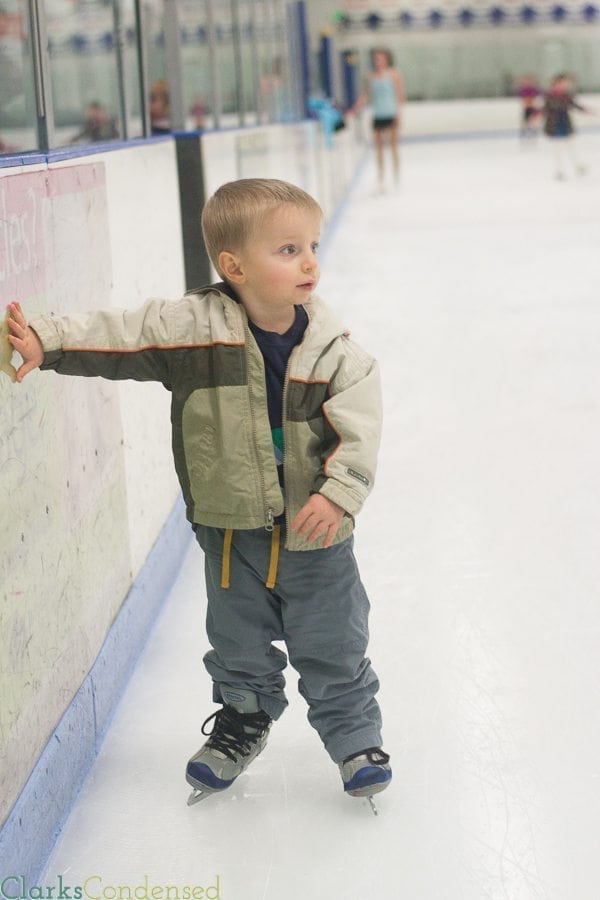 And their hands? Not dry or cracked at all, despite the cool temperatures!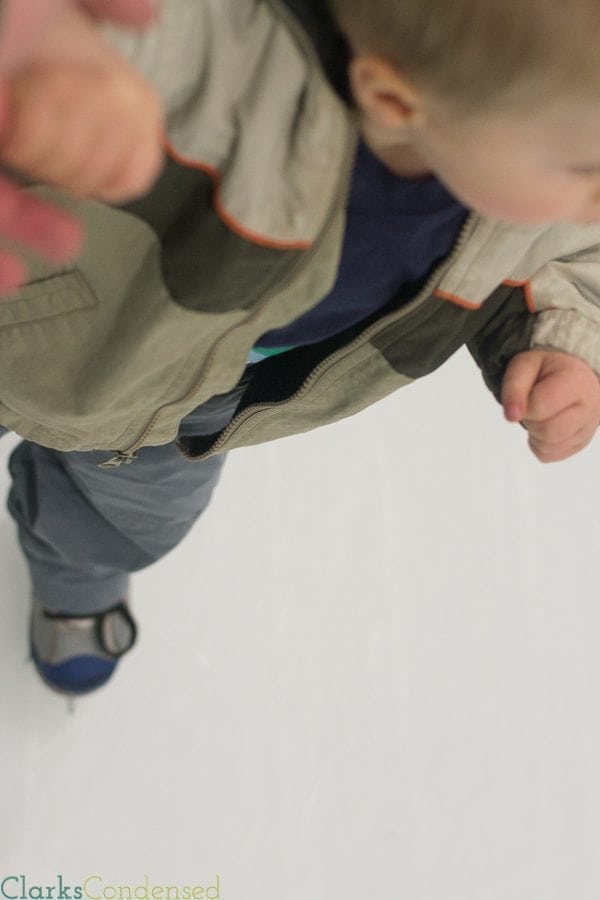 Even though Forrest and Jack's hands weren't dry or cracking before they went, the Vaseline Intensive Care lotion can help heal dry skin if you already have it! It has Vaseline Jelly droplets in it to help with the healing process. I felt like the lotion wasn't greasy, and it really does work well. I've been using it all winter long!