This is a Sponsored post written by me on behalf of PERK for SocialSpark. All opinions are 100% mine.
I am pretty sensitive to smells — both good and bad. I feel like that was enhanced with pregnancy (though everything smelled bad during pregnancy), and I'm always looking for the best ways to shield smells.
We recently learned about PERK® Vent Wrap fresheners and really like them! They come in a variety of scents, and are super easy to use. All you have to do is slide it into an air vent, and you're good to go!
We've used them in a few different ways, beyond just in our car, some of which I felt were rather clever:
In the car: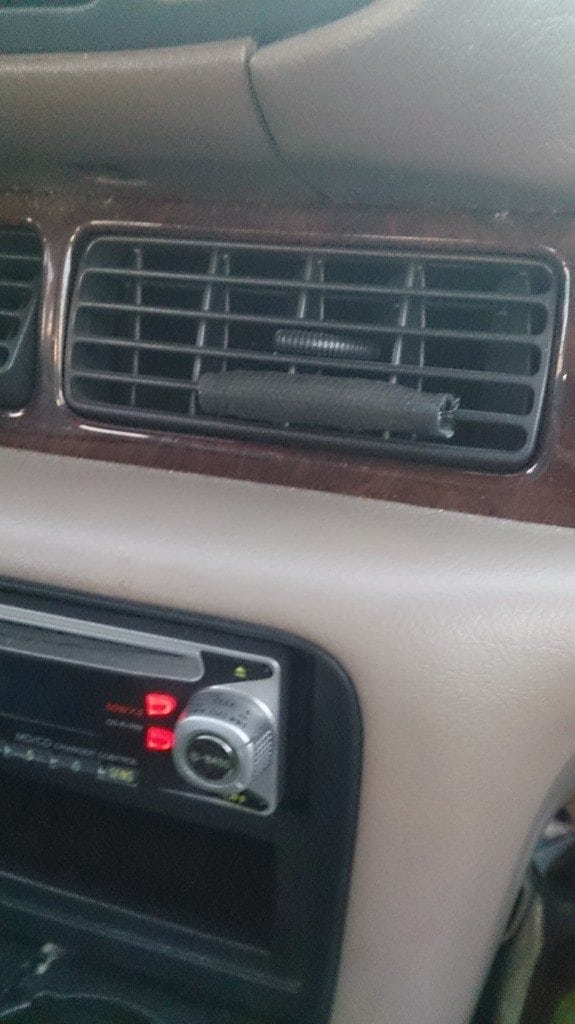 This is the obvious use for these, and I love them compared to the ones that dangle from the rear view mirror. Am I the only one who thinks those are kind of tacky looking? Plus, I think their smell is too strong! Using a vent air freshener, it blends in with your vent easily, takes seconds to "install" and really keeps the car smelling nice for a long time.
On a humidifier in our kitchen:
Okay, this might be a little weird for some people, but we have a humidifier in our kitchen. We are always getting so sick around here (and the air is so dry), so Forrest thought it would be a good idea to put it somewhere that we are in a lot during the day. Turns out, it actually helps. A few weeks ago, he had the brilliant idea of putting one of these vent wraps on the humidifier. I was skeptical that it would work, but it really did, and brought a lovely and fresh scent to our kitchen.
Above the Changing Table:
Do you have a kid in diapers? Then you might know where I'm coming from when I say that despite our best efforts, the area around Jack's changing table can get a bit stinky from time to time. We just so happen to have a vent above his changing table, so you better believe I put one of the Vent Wrap's up there. The room immediately smelled better, and has continued to since we put it in! Plus, you could never tell there was an air freshener in there if you didn't know.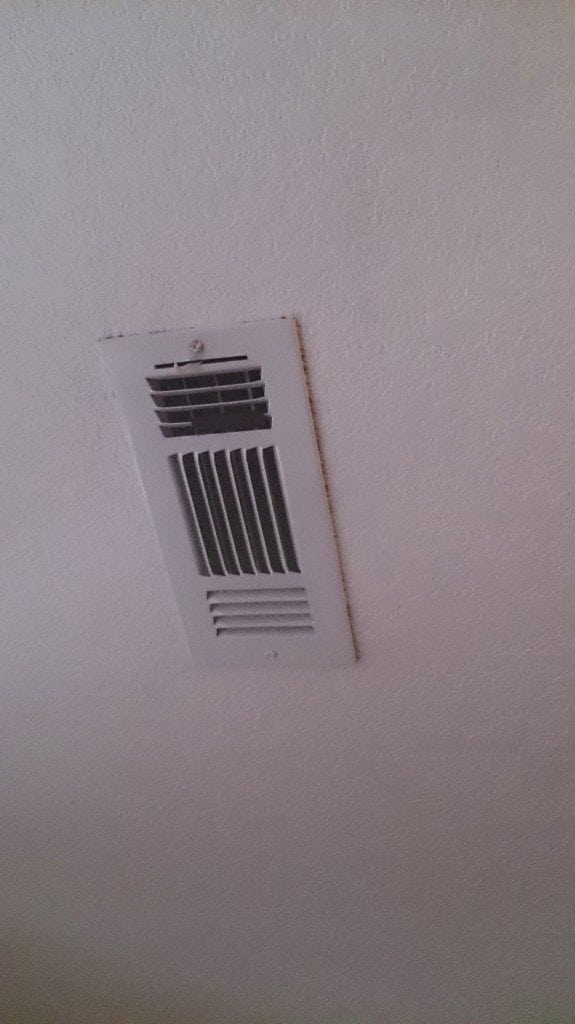 We were sent three different scents, and the lemon fragrance was by far my favorite!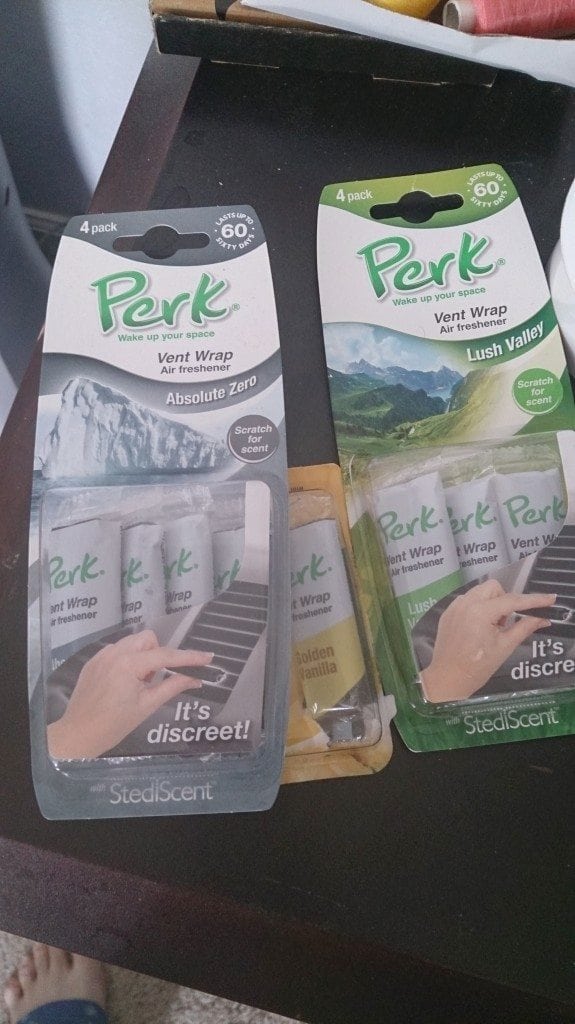 Can you think of another creative way to use PERK® Vent Wraps? Be sure to chime in down in the comments,, Like PERK on Facebook, and if you want to learn more, watch this video:
Enter below to win a 6 month supply for your car!
a Rafflecopter giveaway