Over the past two years, we've spent a lot of time determining the best diapers, simply because Jack uses so many (honestly, more than the average child), and we have found the importance of having a high quality diaper. While I'll discuss the diferrent options in another post, overall, we have found that Pampers brand diapers are, by far, the best — specifically Pamper's Swaddlers…which they recently started making in every size!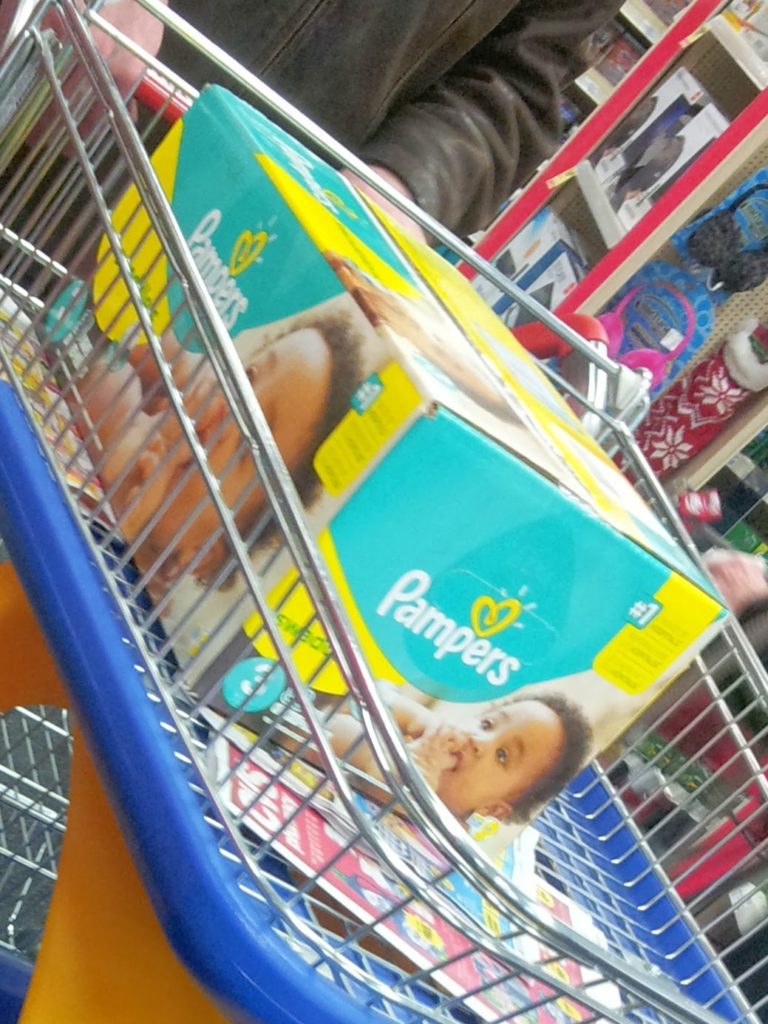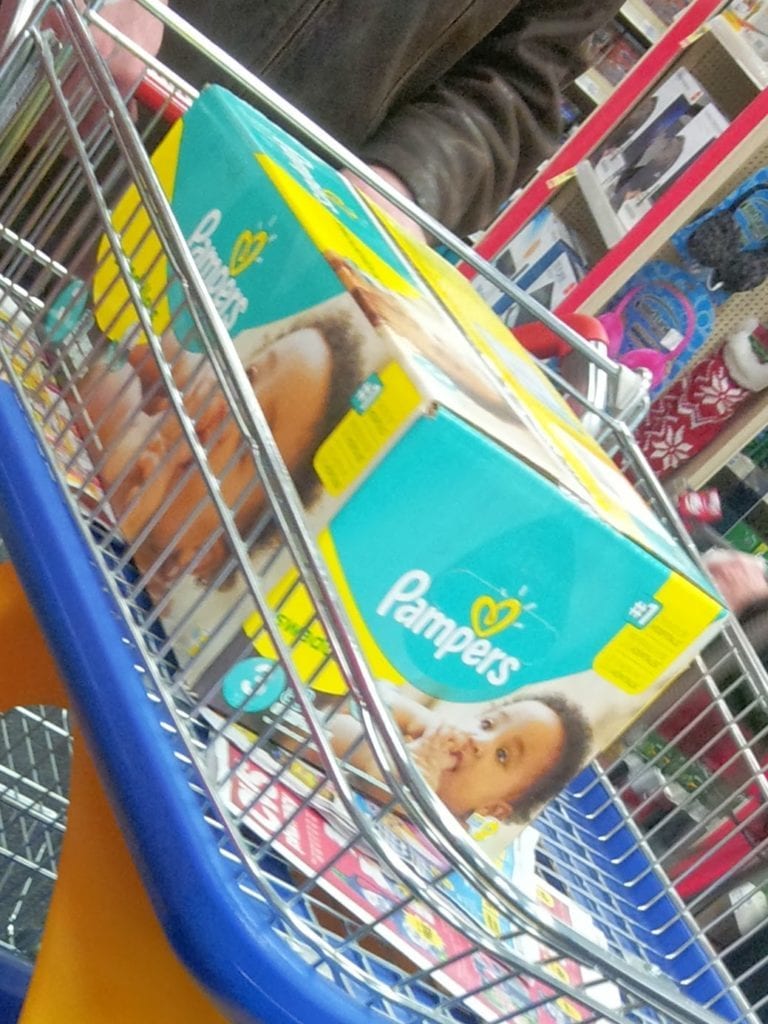 Anyways, before we left for our Christmas vacation in Colorado, Forrest and I decided to stop by the CVS that opened in Provo to pick up a big package of Pampers Swaddlers to bring with us. CVS just barely opened in Provo, and we were so excited to check it out. I know, kind of silly to get excited about a drug store, but it is one of the first ones in the region to open and we were interested to see if it was better than other ones in the area.
Honestly, it kind of was! The staff was helpful, they had self-checkout, and, most importantly they have these: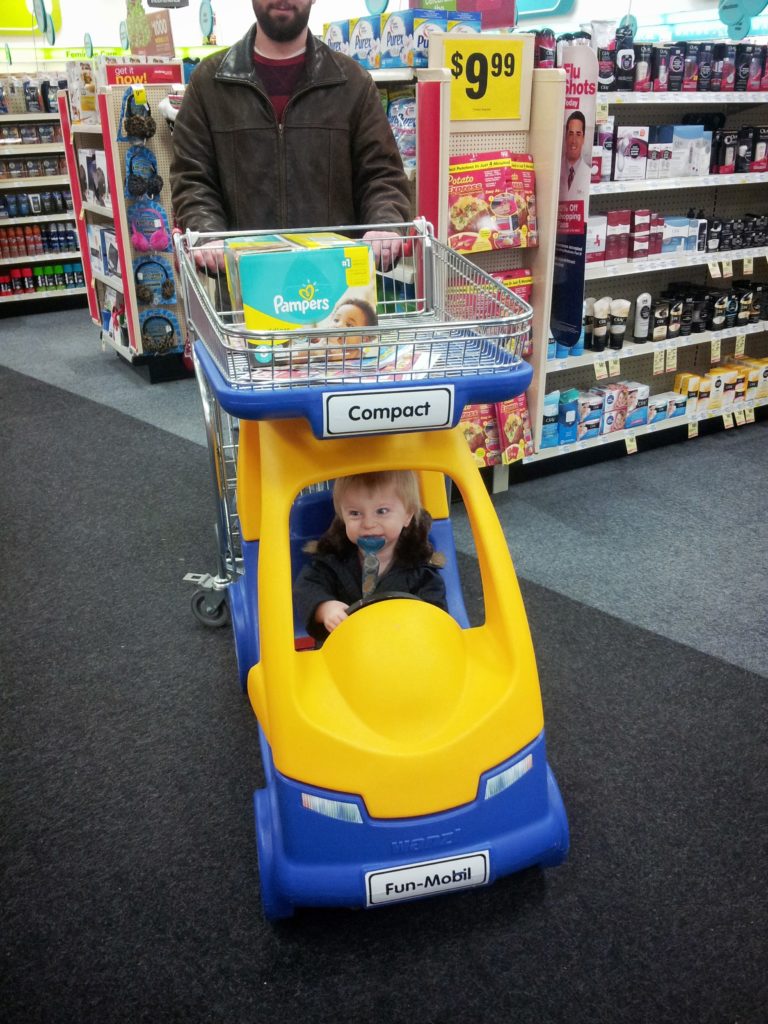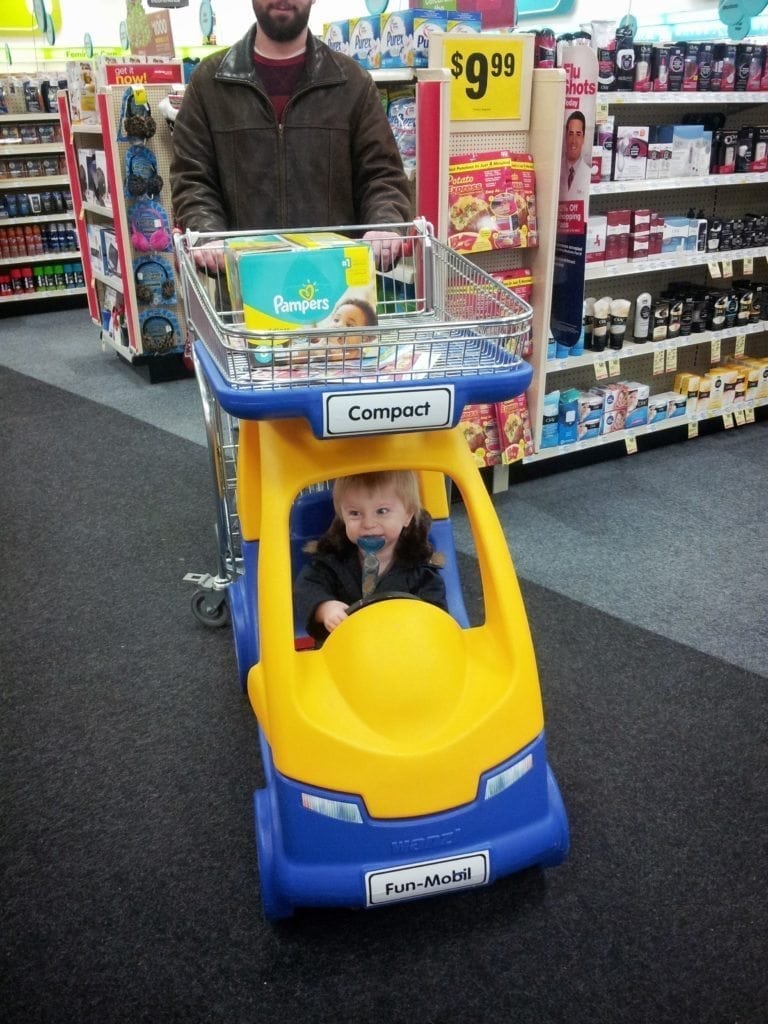 At first glance, it looks just like the annoying car carts at the grocery store (that Jack is obsessed with.) However, they are the best ones I've ever seen! They are a lot more compact and less difficult to push around, but there's still enough room in the cart to put your groceries. Jack stayed in there the whole time, which made a happy mommy and daddy.
So anyways. As I already mentioned, Pampers recently made their Swaddlers' line available in every size. Sadly, not every store has every size yet (mainly just newborn through size two) but thankfully, this CVS had them in size three — which is what we needed! We didn't have to go hunting around the stores in the area (or, heaven forbid, drive to a larger store about 10 minutes away), and we also were able to pick up some other groceries that I needed, such as a couple extra cans of tomato sauce that I needed to use to make homemade BBQ sauce before we left for Colorado!
Pampers makes traveling and the holidays so much easier. While we were driving to Colorado, we didn't worry about Jack having some kind of blowout, or urine leaking out, because, simply put…they hold a lot, and keep it in! They are designed to have up to 12+ hours of protection — even after a long night of sleeping, he doesn't leak out. We obviously change his diaper when it needs to be changed, but for those times that we are out and about, and can't necessarily stop at a moment's notice…we aren't worried. Here is what is my "Holiday/Travel Baby Survival Kit" has, for when we are constantly on the go!
A couple of size three Pampers Swaddler diapers
A package of Pampers Sensitive Wipes (diaper rash is a big problem around here, which is one reason why we try and get higher quality diapers, and wipes)
Two or three pacifiers
My EOS chapstick (so addicting!)
An extra outfit (Jack gets so messy nowadays!)
Pampers and CVS are definitely a great place for last minute needs this holiday season — we love that it's now the closest drug store/pharmacy to our house in Utah, and that they carry just about everything we need…now, only if they can get a RedBox…life would be just dandy!
If you are a Pamper-loving fan like us, leave us a comment letting us know what your favorite part of having a baby is, and you'll be entered in a giveaway to win a coupon for a free package of Pampers Diapers and a free package of wipes. This giveaway will run through January 1st at midnight, and anyone in the United States can enter…good luck!
I was selected for this opportunity as a member of Clever Girls Collective and the content and opinions expressed here are all my own.