I participated in an Influencer Activation on behalf of Mom Central Consulting for Figleaves.com. I received product samples to facilitate my review as well as a promotional item to thank me for my participation."
Like most women, I really don't like buying or wearing swim suits! I feel like it's so hard to find one that fits just right. So, when I find one that I like, I usually have that for several years. I am definitely not one of those people who has a closet full of swimming suits (it's not like Utah is known for it's great swimming, anyways!) However, with the ones I do have, I like them to fit well. I was excited when I heard about Figleaves.com. It's a website that has swim suits in every possible style and in tons of different sizes. I'm not usually a fan of getting a swim suit online (or any clothing, really — buying clothes without trying them on is risky), but Figleaves made it a lot easier. You can buy according to your waist, hip, and cup size, so it's sure to come with the perfect fit. Something I found super awesome about Figleaves is their "shop by your body shape" feature. They definitely understand that not all women are the same cookie cutter size, and they've organized all their swimming suits into these five categories — apple, pear, rectangle, hourglass, and heart. All the swimming suits in those categories are specifically designed to flatter that body type. Isn't that cool?

I was really excited for my swimming suit from Figleaves to arrive. I'll admit — I was skeptical that it would actually fit! The shipping company had some major issues finding our house (the package was stuck in Salt Lake City for two weeks!), but I must say, as soon as I opened it up and tried it on, I was totally sold on this company. Here's a picture of it (please excuse the random shoes in the background!)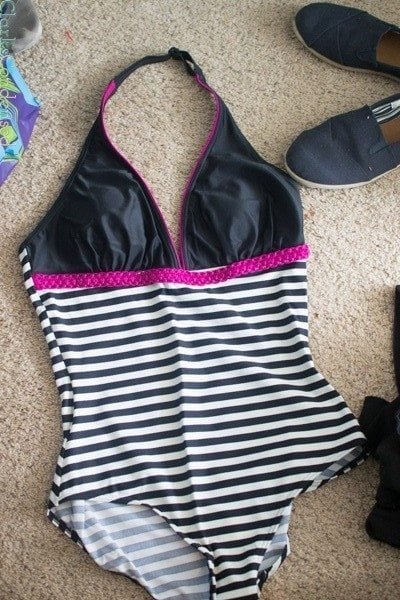 I loved how it looked, and it was obviously made from high quality material. The horizantal stripes made me a little nervous, but I decided to try it out before I made any judgments. And let me tell you — it is flattering! I honestly couldn't wait to go to the pool and try it out. Everything about this swimming suit is awesome — from the trim under the bustline, to the material it's made from, I have a feeling this swimming suit is going to last me a long time.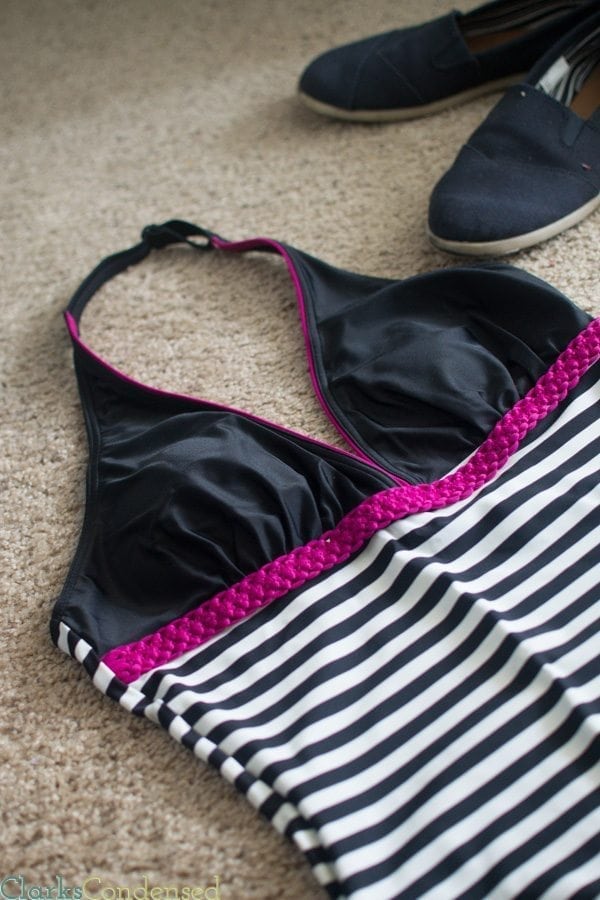 What swimming suit do you like best from the Figleaves collection? If you can hardly wait to buy one, if you use the code LOVE2014 by June 15th, you can get 10% off all full-priced items. Be sure to follow them on Facebook, Twitter, and Pinterest.