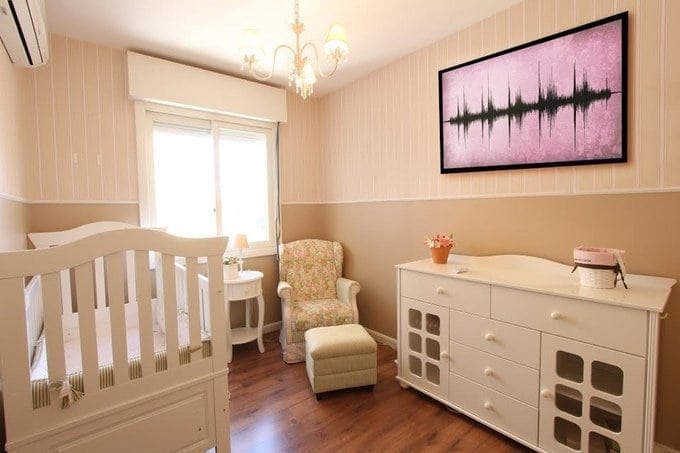 Everyone has a sound they just love.
The sound of rain hitting a roof, the first measure of "Clair de Lune," a baby laughing, a teapot screaming "your water's ready!", the chirping of the birds outside your window every morning (but only if you're already awake), crickets at night, waves on the beach, the little noise your iPhone makes when you send an email, or even just the sound of a clock ticking, to list a few, are all noises people love!
How cool would it be if you could turn all those sounds into more than just recordings in your memory?
DEFY CREATIONS takes your sounds and turns them into your new look.
What's great is that it's all customizable. The sleek sound wave you'll hang up on your wall doesn't have to be some random noise, it could be your voice saying something special.
If you really want to make a unique family portrait for your living room, just send in a recording of each person in your family saying their name, and let Defy Creations do the rest. If you're pregnant, get a recording of your baby's heartbeat from the ultrasound and make a perfect decoration to hang above the crib. The possibilities are seriously limitless!
I can't get enough of this, I think it is so awesome!
On November 1st, they launched a crowdfunding campaign on Kickstarter and need all the support they can get. This would make for a GREAT Christmas present, nursery decoration, or anything.
Go check out more of their stuff and give 'em a like on Facebook at facebook.com/defycreations and check out their website at defycreations.com.