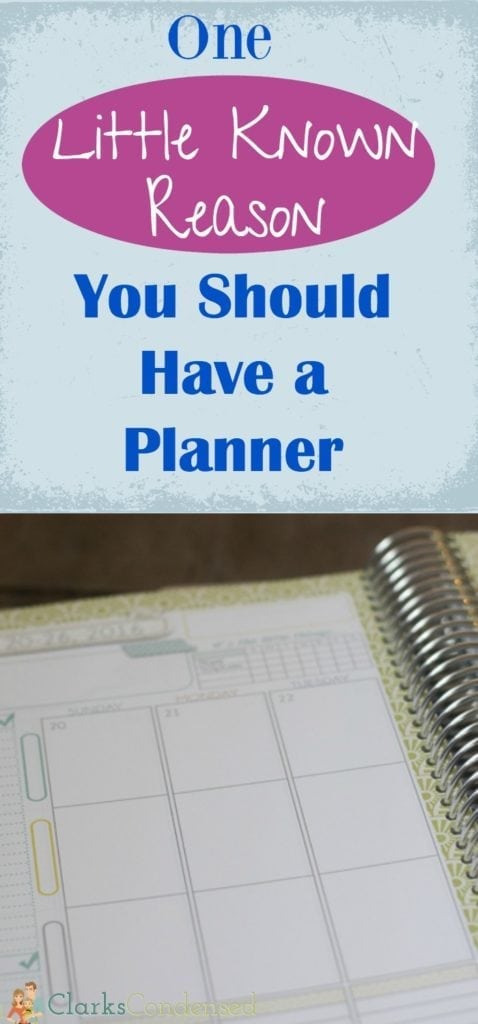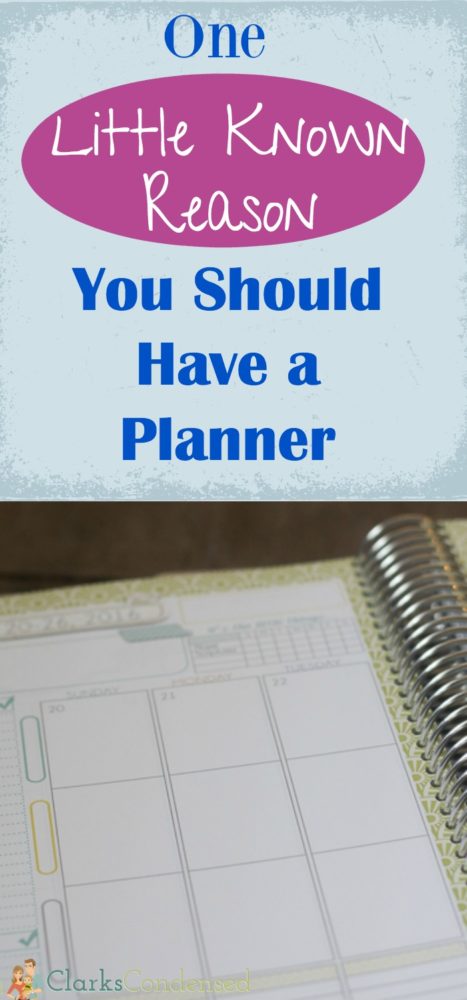 Until a few years ago, I was not a fan of paper planners.
I figured that setting alerts on my phone or email was good enough for me.
And then, I got an amazing planner that blew me away. I couldn't believe how much I used and loved it. Since that momentous occasion, I've had a planner ever since. I've tried different planners since then, because that first one cost a pretty penny.
Until this year, I haven't found one that I've liked nearly as much – until I stumbled across the planners from In the Leafy Tree Tops. These planners are pretty darn fancy, and even though they cost $35, you get more than just a planner – you get an amazing way to keep your personal history. I think it is the best planner a mom can buy.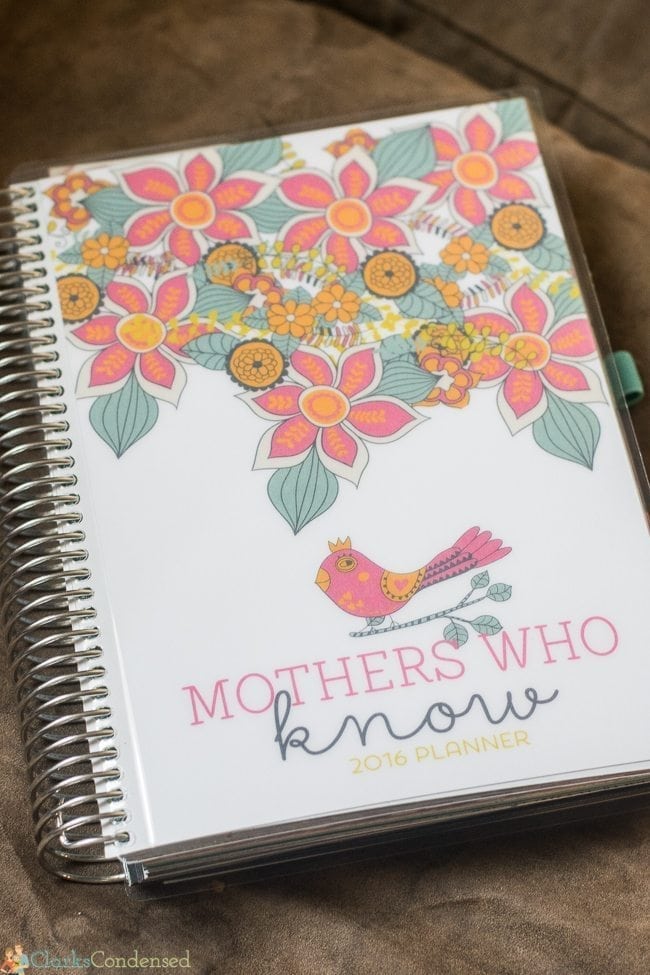 So, my friends, that is a little-known reason why everyone should have a planner. It's a great way to journal and keep a personal history.
I don't know about you, but I'm horrible at writing in my journal. I go through phases in my life where I'm really good about writing in my journal for about a week…and then I take two or three years off. My posterity will one day read my journals and think that all I ever did was talk about boys – then marry one – and have two babies. Because that's really what my journals have been.
However, with a planner that has been loved and filled in…well, that can speak volumes about your life. You can look back on planners from different years and see what your day-t0-day life was like – what your kids were involved in, where you went to lunch with friends, and what activities you were involved in.
Even if all you do is write down your daily to-do list, I think it can be fascinating to look back in. However, there are a few things you can do with your daily planner to make it even more of a personal history.
Write down one thing about your child every week – or even day (it can be something funny they said or did, or just something you don't want to forget about them!)
Write your favorite quotes on certain days
Record one thing you are grateful for each day
Write detailed notes about things that you did – ordinary or not. You could write down the name of a movie you went to see, or a dish you really enjoyed at a restaurant. If you found a great recipe, make sure you write it down on the day you ate it (and where you found it!)
Important dates – birthdays, anniversaries, the first day your child smiled, laughed, or walked. It's a great place to write down milestones that you may forget about otherwise.
Now, if you have a small planner with just a little space for each day, it might be more difficult to do this. However, if you really want to have more space and even prompts to help you, I highly recommend one of the planners from In the Leafy Tree Tops.
Each of these planners not only has a monthly calendar, but a weekly calendar as well. Each of the weekly calendars have a long section for each day. Each section is divided into three areas where you can write a different reason for the section. I have mine divided into things to do, meals, and blogging. The sky is really the limit!
Something else I absolutely LOVE about these planners is that they have lots of fun features I've never seen in another planner, such as:
Thank you note tracker (this is something I really need to be better about!)
Holiday planning pages
A section at the beginning of each month where you can record details about ways to improve your relationship with your family members, write goals, etc.

Birthday tracker

Financial management sheets
Inspirational quotes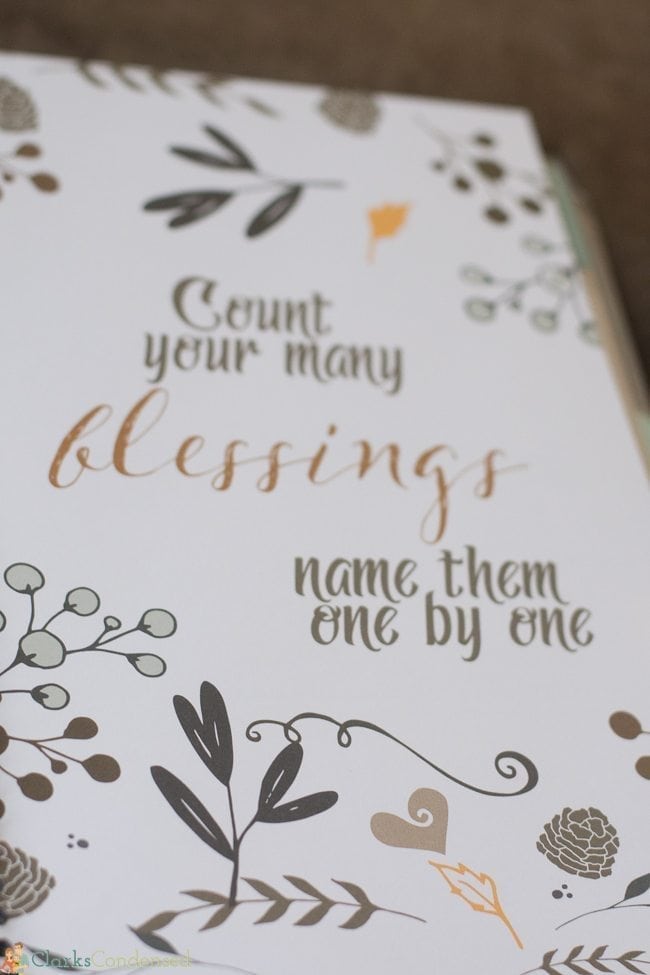 Mine is truly a beautiful book that I hope I can fill with small details about my life. I feel like the years pass by more quickly the older I get, and while most of my day-to-day activities seem rather menial, I think I will enjoy being able to look back someday and see what life used to be like.
They also offer optional items such as a rubber stamp with reminders like "car pool" or "date night" on them, as well as fun stickers.
In the Leafy Tree Tops has kindly offered to giveaway one of their beautiful planners to one of my readers! You have your choice of the "Mothers Who Know" planner, the "Mom on the Go" planner, or the Academic Simple planner, in your choice of cover. Just enter using the widget form below!