Flossing is an essential part of a healthy life, and there are many benefits to flossing. Here are some reasons why you might want to up your flossing habits.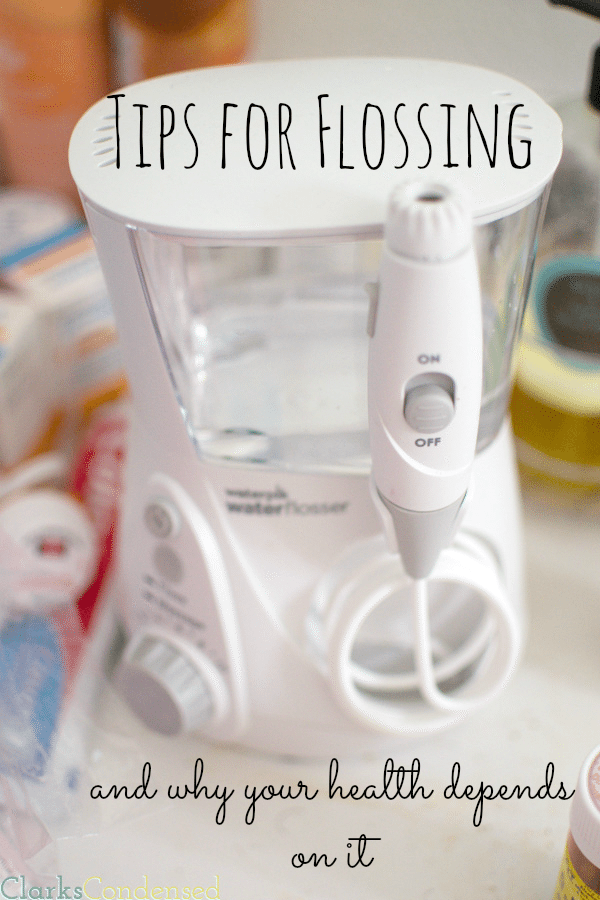 This is a sponsored post written by me on behalf of Waterpik.
As a child, I had to have a lot of dental work done. I feel this is partially hereditary (which I will talk about in another post) but nonetheless, I did not enjoy it. When I was 16, I had a root canal, and it failed, so I ended up having to get a tooth in the back of my mouth extracted, and a bridge put in, right before I went to college. Not exactly something you look forward to doing right before you leave home for the first time!
Because of all of this, I've become a bit of an obsessive teeth brusher. I have a fancy electric tooth brush, and I brush at least twice a day. However, the one thing I am terrible at is flossing. I always brace myself when I'm at the dentist, and I wait for him to ask when was the last time I flossed, because it's usually followed by a lengthy lecture on how I take great care of my teeth — brushing wise — but because I don't remember to floss as often as I should, it doesn't matter and all my teeth will fall out and I'll probably die earlier than I should (I've found that dentists really enjoy using scare tactics.)
I just have a hard time remembering, and truly, I don't enjoy the process, because my gums always bleed (I did floss every day when I was pregnant, and this still happened. Yuck!) So, when I discovered Waterpik? Mind blown. It's a much easier, faster, and effective way to floss, and I never forget, because, well, it's a big ol' machine sitting right next to my sink. No excuses!

So, what is Waterpik? Pretty much the coolest machine ever. It's a water flosser…and once you floss this way, you will never go back to traditional flossing, I promise. Just to keep you all in suspense, I'm going to give you a few facts about the importance of flossing, and then more about the Waterpik.
WHY YOU SHOULD FLOSS (AND THE BENEFITS OF FLOSSING)
Contrary to some belief, flossing isn't just to remove the debris of food in your teeth. It actually is all about removing dental plaque — which is the cause behind dental decay, gingivitis, tooth loss, and disease. No matter how much you brush, nothing will remove plaque as effectively as flossing regularly. The ADA actually recommends flossing before you brush, because then, there is less plaque between your teeth, which in turn makes it easier for the fluoride to get to more parts of your mouth.
In the long run, you'll end up saving money. While it might seem like an investment to make sure you have flossing tools, tooth brushes, and regular dentist visits, it is nothing compared to the cost you'll pay to fix dental problems, and other health problems.
Which brings me to my next point — poor oral hygiene could possibly lead to heart disease and diabetes, as well as arthritis, lung conditions, and obesity.
If you are pregnant, make sure you floss! Because inflammation and infection sometimes interfere with an unborn child's development, researchers are now looking more into a connection between gum disease and infant development problems.
WAYS TO FLOSS
Traditional string floss: This is probably what most people think of when they go to the
Dental Flossers: I always liked using these, because they are easier to hold, and I feel like they are more effective.
Water Flosser: This is what the Waterpik falls under. It is an easier and more effective way to floss, and has clinically been proven to improve gum health in comparison to string floss.
You should floss once a day, and be very thorough.
BENEFITS OF USING A WATER FLOSSER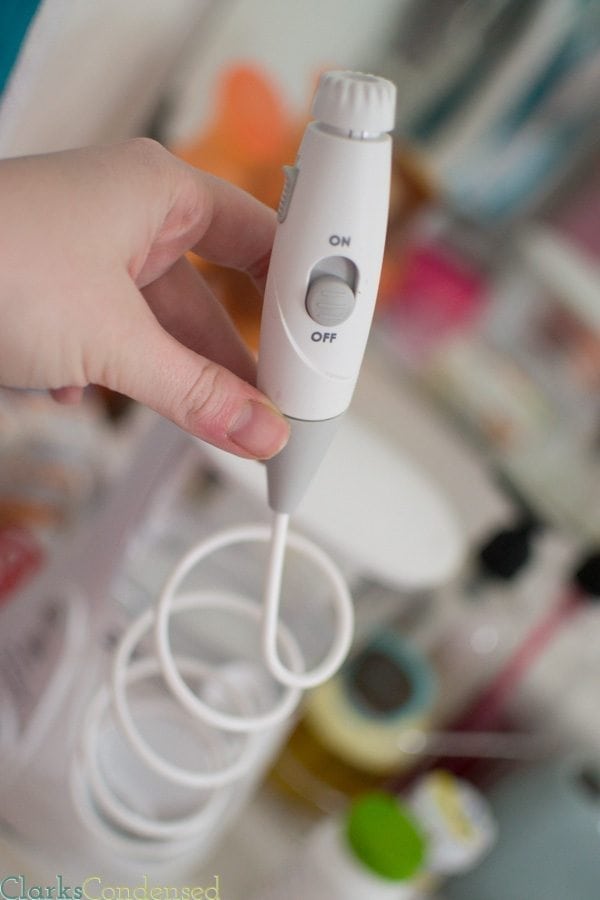 So when I was asked to review the Waterpik Aquarius Professional Water Flosser, I was really excited. I had never used something like this before, and I really wanted to see if it would make it easier to floss.
First off, you don't have to deal with any string. I think that was always something that made me not want to floss. It's just so annoying to deal with (I know, I know, not as annoying as gum disease and dental problems.) With the Waterpik Water Flosser, it uses a high pressured stream of water to clean plaque from your teeth. It has been shown to remove up to 99.9% of plaque from the treated areas in three seconds.
If you are like me, and have an implant or bridge, it makes it much easier to deal with. I can't really floss very well around my bridge, but using the Waterpik, I've been able to reach that area much more effectively than in the past. And if you have braces — having a water flosser is essential! The Waterpik comes with a variety of tips for different uses. There's one that is specifically for crowns and bridges, and I use that every time!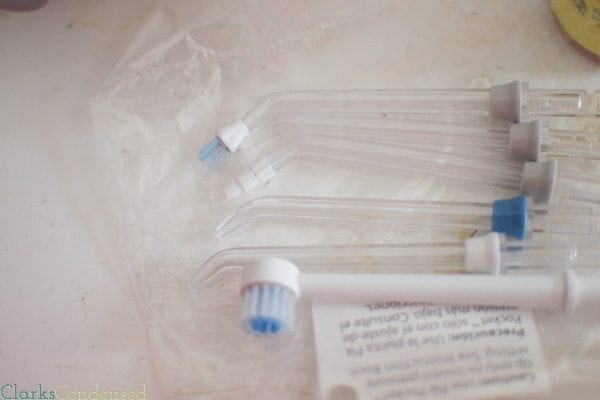 I will say, it does take a little bit to get used to. It's pretty powerful, even on the lowest setting. You need to be standing over the sink when you do it, or else you will have a watery mess everywhere. When I first tried it, I was quite shocked. So, when you first start out, be sure it's on the lowest setting. Ttonight, I tried getting Jack to use it…and this is what happened: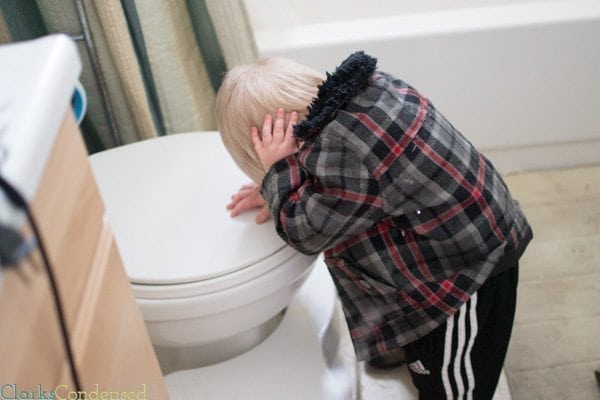 We might wait to introduce it for a little while with him 😉 He was seriously so scared of it. Until I turned it off, and he begged me to turn it back on! If you have sensitive teeth, it will also take a little while to get to used it.
Ever since I got this water flosser, I have become so much more consistent about flossing, and I have noticed a huge difference. My mouth just feels cleaner, and I actually look forward to using the flosser every day. I thought about showing you all a before and after picture…but there's not really a lot of ways to take a good picture of gums.
So, there you have it…Have I convinced you to up your flossing game? Personally, I look forward to my next dentist appointment (well as much as I can look forward to the dentist) so I don't have to mumble about how I floss my teeth not very often!