ZURU 5 Surprise Toys are affordable, surprising, and fun! Your children will love unboxing/unwrapping these toys to collect the hundreds of toys inside.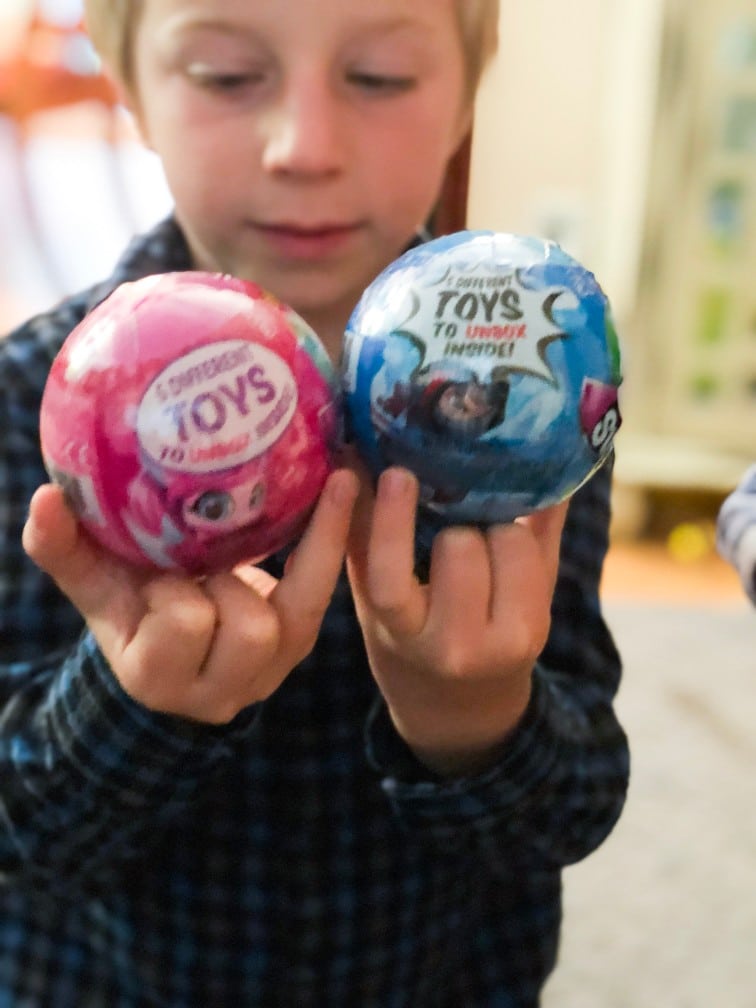 Thank you to ZURU 5 Surprise for partnering with us for this post
Every year, there's some hot toy that stores can't seem to keep on the shelves long enough.
Hatchimals, Fingerlings, Furbies, Tickle Me Elmo…I'm sure we can all recount a few of them!
The nice thing is, if you catch on to the trend early, you can avoid the inevitable empty shelves and prices hiked up tenfold!
So today, I'm going to share a little secret about something that I think will be all the craze in the coming months.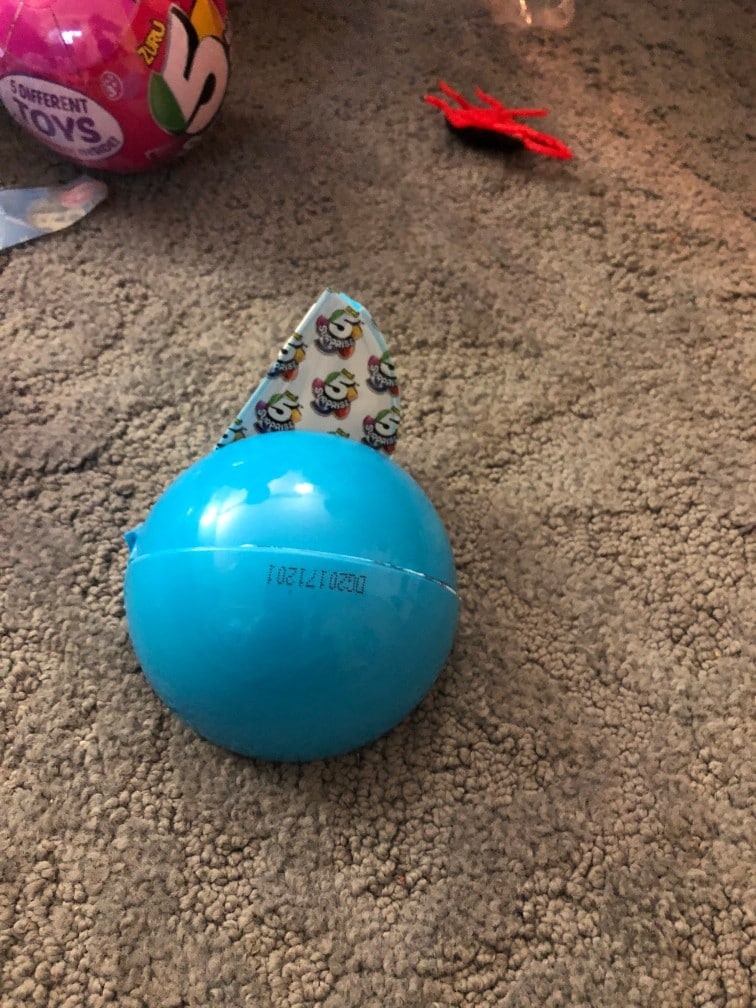 This product is only $4.99, but it combines the excitement of unboxing with collecting toys. I remember how much I LOVED collecting sets when I was a child, and I think most children can relate to that.
They come in pink and blue balls, and each ball has five different toys in them. There are over 300 unique toys in total (150 for pink and 150 for blue), which makes it a fun collectible toy. Since they are only $4.99, it's great for party favors and for rewards for your kids.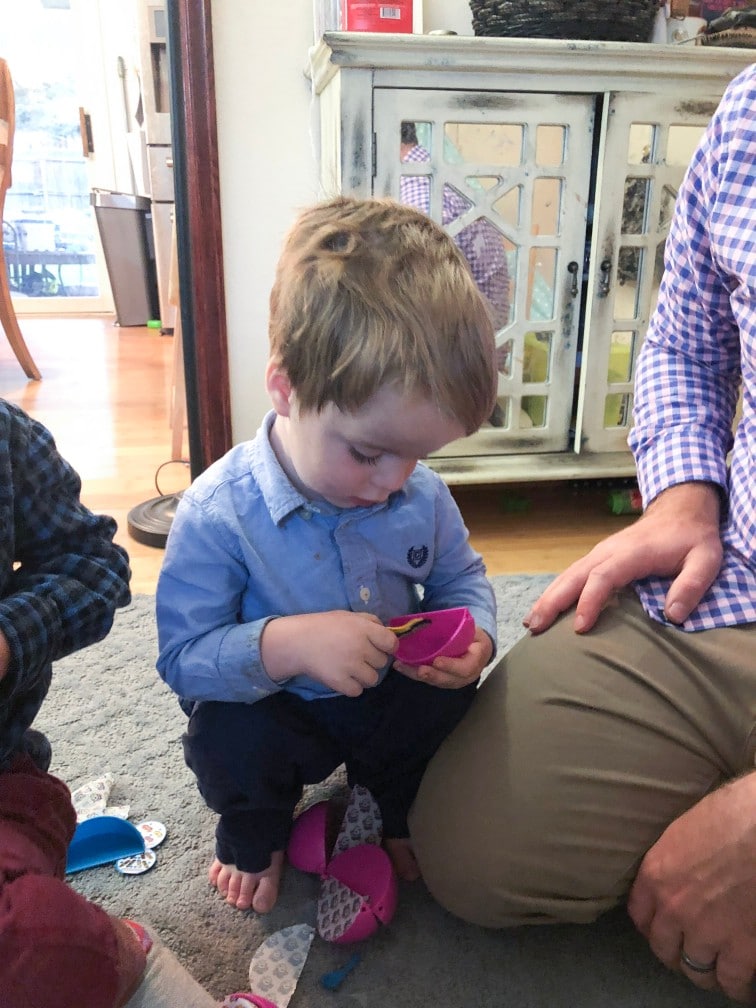 We recently purchased a couple sets of ZURU 5 Surprise at Walmart – we actually had to go to three different Walmart stores because they kept being sold out (see, they are gaining popularity!). My boys were SO excited to check them out.
Here is a video of our reveal:

So, here are my thoughts on the 5 Surprise Balls:
Inexpensive – perfect for a surprise for a child, stocking stuffer, etc.
Exciting for kids – both of my boys enjoyed opening them and were thrilled with the items inside
With the two blue balls we got, they had almost the exact same toys inside, which was a little odd. Only one item was different. Because my boys have to have the same things or else World War III breaks out, this wasn't a big deal to us. However, I could see it being disappointing to a child who is opening multiple. I would imagine this was just a fluke, but I feel like if it happened more than twice, I would be hesitant to buy them over and over again.
The items inside are similar to those that you would find in those little toy machines at grocery stores – mainly just little trinkets…but they are things kids LOVE.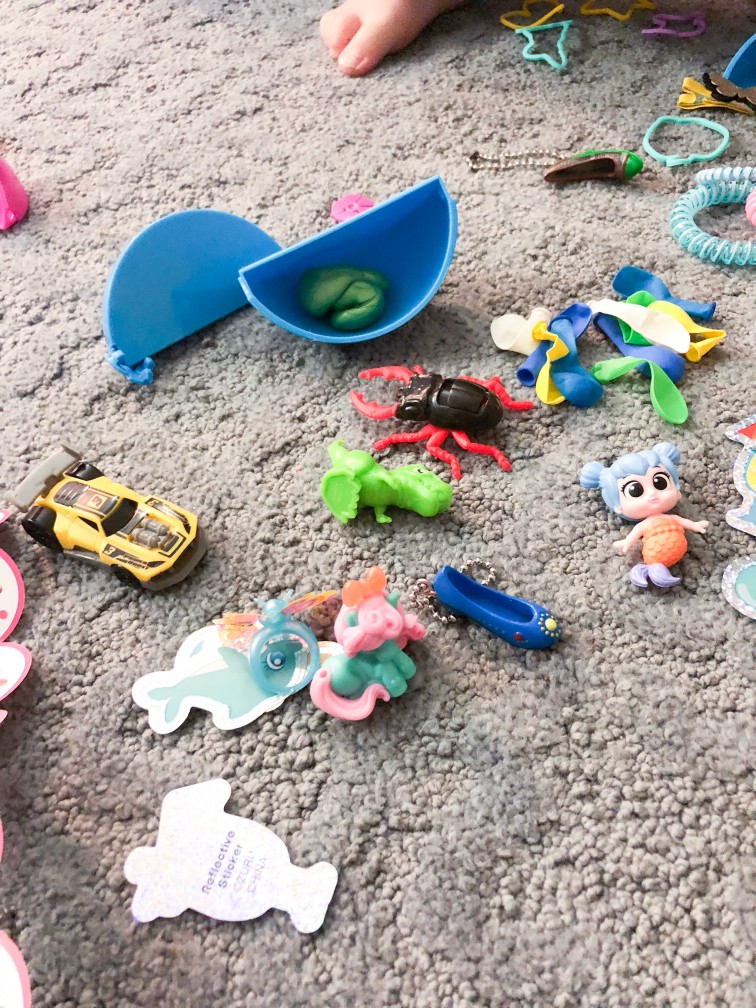 Our boys really enjoyed them. They were a little hard for them to get into without a little bit of help, but it didn't deter them from enjoying them. They thought every little toy was fun.
Overall, I think this will be very popular in the coming months – based on the fact that they were sold out at several Walmart stores when I went to see them. I think kids of all ages will enjoy opening them and collecting all the little trinkets inside.