If you want to read an inspiring, funny, and sweet blog, be sure to head over to Stories Of Us, written by my sister Cindy. She has such an awesome way of saying things, and I think everyone could learn something from her experiences (not to mention, she has two of the cutest little girls on the planet! And of course I'm not biased.)
She recently nominated me for a Liebster award, which is a blogging "award" for bloggers with less than about 200 bloggers. I was so excited to have her nominated me, especially because I thought these questions would be fun to answer.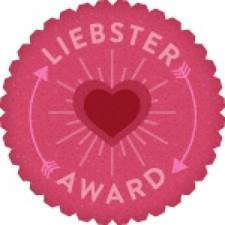 The Rules:
Share 11 facts about myself
Answer 11 questions from the blogger that nominated you
Nominate 11 other bloggers for the award
Create 11 questions for nominees to answer
Link back to the person who nominated you 

So I'll admit, I don't really know who to nominate, but if you read this, and you have less than 200 followers, then consider yourself nominated! Just answer the questions my sister invented, because I can't think of any better ones!
11 Facts About Myself
1. I wear my pajamas all day long if I'm not going anywhere. And I used to wear them to the store. Fortunately, What Not To Wear cured me of that. But I just think pajama pants are so comfortable, and if I'm not leaving the house, why wear anything else?! 
2. I hate being home by myself. HATE it. When Forrest worked as a janitor for BYU and had to leave at 3 in the morning, I couldn't sleep, because I was convinced someone was always breaking in. 
3. When I was in high school, a man dressed in white overalls ran toward the car my mom and I were driving in
4. I frequent the Facebook pages and "spoiler" sites for my favorite shows, and I get really attached to characters on shows. I've been known to be really sad about couples breaking up, and tell Forrest that it's because I felt like they were my friends (I can't believe I'm actually admitting this.) 
5. The only times I really write consistently in my journal are when I'm going through a rough time. So basically, any posterity that ever reads it will probably just think I had a hard, terrible life. It's a bad habit, but at least hopefully our blog will remedy that!
6. During my freshman year of college, I once went on five dates in one week — all with different guys. This was also the time I met an ex-boyfriend of mine, and I can't help but think that was God's way of saying, "Don't date him!" If only I'd listened. 
7. Forrest and I play Just Dance 4 almost every single night. And let me tell you, I'm pretty dang good at Oops I Did It Again. It's such good exercise!
8. Just about a month after I got my drivers license, I crashed into a parked car, which deployed my airbag and knocked me out — which I blame for some of the health problems I have today. And 6 months later, almost to the day, I got in another car accident, right in front of all the 16-18 year old people that went to my church. It earned me the nickname Crashin' Katie…which I hated. 
9. Although I originally stopped eating (most) dairy for the sake of my nursing son, I've discovered that I likely have an intolerance myself. Which is the worst. Because I love dairy products. 
10. I love writing complaint letters. But don't take that as me liking poor service. Because I don't…and rest assured, if there's bad service, a complaint letter is in the works 🙂
11. I've lost 40 pounds from my heaviest weight. It was slow — started losing it during my junior year of high school, and got to the lowest during my sophomore year (which I'm happy to say, I have maintained, even after a pregnancy!), and I still would love to lose more, but I'm happy to say I'm not considered overweight!
11 Questions From Cindy
1. What is your first child hood memory? This is hard one! I think it would have to be preschool, specially my friends and I walking down the stairs, and the boys jumping out from behind the couch and scaring us. And that I got in trouble for scribbling on my paper instead of 
2. What is something you feel you are great at? Don't be modest! I think I'm a pretty good writer. At least, I'd hope I am, since I'm just a few months away from graduating with a degree in journalism. 
3. What is the first thing you do when you wake up? Usually, nurse Jack. Or brush my teeth. Yep, I'm wild. 
4. What is your all-time favorite television show? It's so lame, I know, but I love teenage drama shows. ABC Family is probably my favorite channel. My favorite show would definitely have to be Pretty Little Liars. Don't knock it until you try it. Even Forrest enjoys it (though he won't always admit it.) 
5. What word is the hardest for you to spell? Convenient. I can NEVER spell that word. 
6. When you're 60, what do you hope to have accomplished? I hope to have celebrated almost 49 years of being happily married to Forrest, and raised wonderful children into happy adults with their own children. If I can accomplish that, I think I will be totally happy. 
7. What song do you feel represents you in your life right now? Love Like Crazy, It Won't Be Like THis For Long, Livin' On Love, Just Another Day in Paradise
8. What are you most afraid of? I have a lot of anxiety about shootings and people breaking in. It's really a problem. I honestly can't even go near a movie theater, and malls are hard too. We parked outside one a few months ago, and I just about had an anxiety attack. Along the same lines, being home alone at night is something I hate as well. 

9. What is your favorite physical trait? Hm, probably my eyes. 

10. What is a talent you want to improve on? Sewing! When I was pregnant with Jack, I started to sew, and I've really enjoyed it ever since. I'm not the best, but I'm always improving. 

11. When are you the happiest? When I'm with my family — whether it's with Forrest and Jack, or with my parents and siblings, as long as I'm with family, I'm happy. I'm so blessed to have a wonderful family. 
–>