This is a Sponsored post written by me on behalf of Bakery Crafts for SocialSpark. All opinions are 100% mine.
As much as I would like to think that I'm some kind of amazing baker/cake decorator…it's just not true. My cakes are delicious…yes. Finger-lickin' good, I might even say. I mean, remember my raspberry chocolate cake, or the coconut cake I made Jack last year?! So yummy. But pretty…not so much.
I'm pretty sure the cake I made him this year takes the cake (pun intended). Please excuse the poor quality of the picture!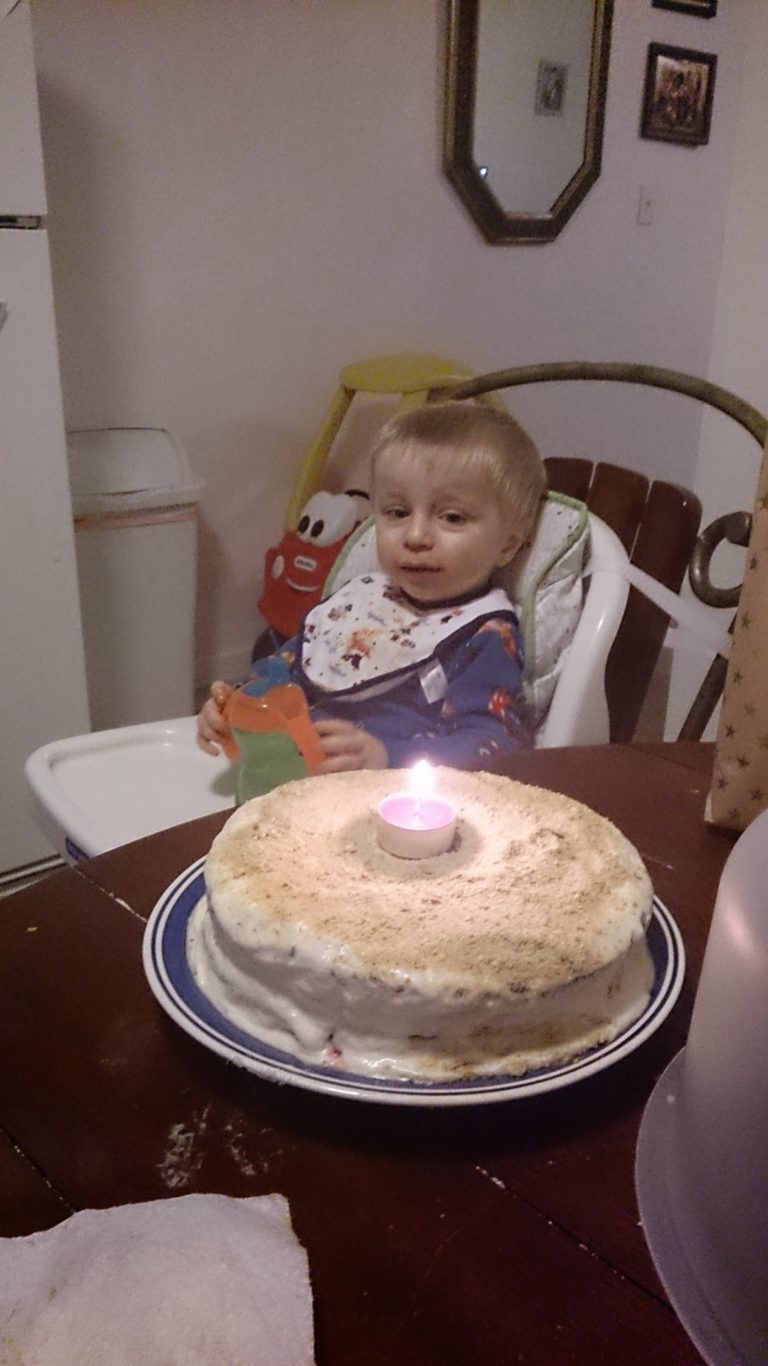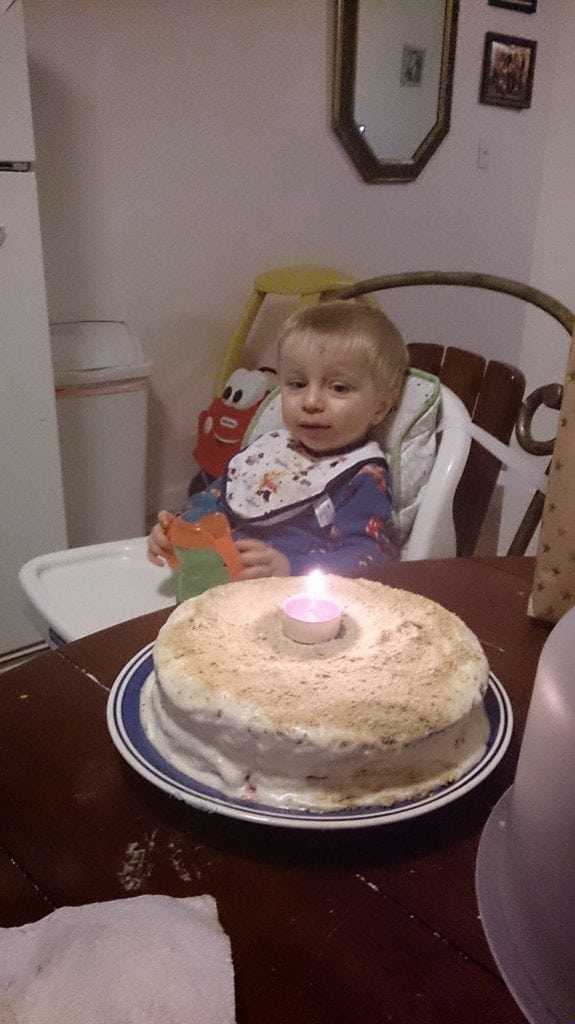 It looks terrible. The frosting was melting (dairy free frosting is hard!), and this was the best I could do. It was absolutely delicious, but looked…not so delicious. My point is, making cakes can be hard! And kind of stressful. While most of the time my not-so-beautiful cakes are fine, I'm grateful for bakeries, where I can buy cakes when I want them to actually look good.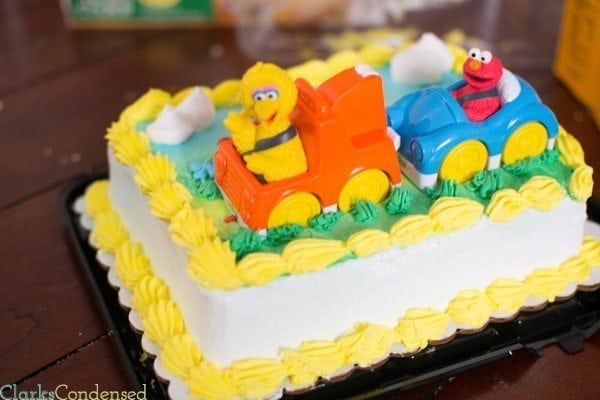 We recently bought this Sesame Street cake from the Bakery Crafts collection. You know those books at the bakery that have tons and tons of cute and decorative cakes? Most likely, they are from the Bakery Crafts' Cake Kits collection.I love how you can get a cake, totally customized to your child's (or really, any aged person) interests. I was also pleased that the cakes are available in a variety of sizes. For our little family, we certainly did not need a large cake, and the 1/8 sheet was the perfect size for us. I loved that the cake came with two little cars with Elmo and Big Bird in them — Jack has been obsessed with them ever since! The whole cake was about $10, but for the quality of the cake, and the added toys, I think it was well worth the price.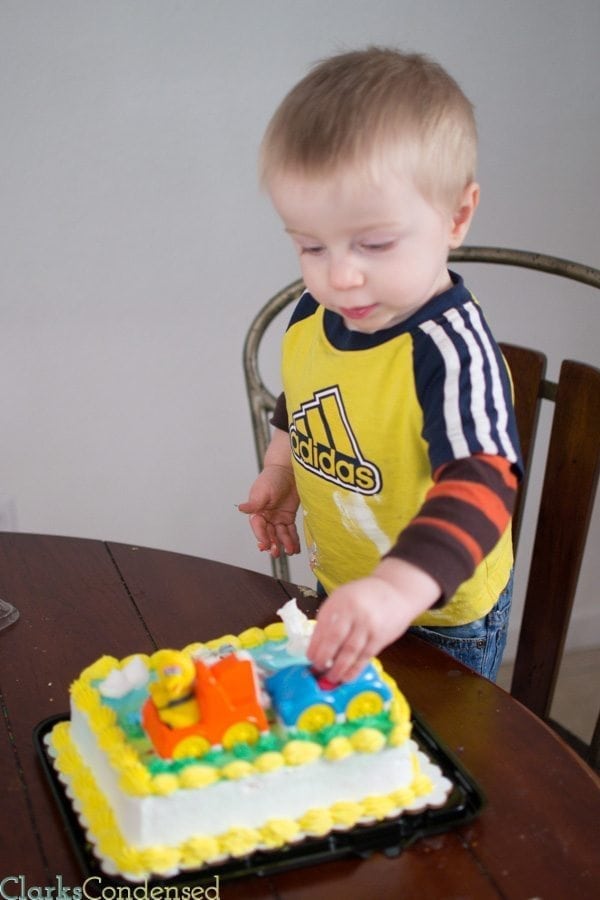 Jack shouldn't have technically had any of the frosting, but we couldn't help but let him steal a little bite: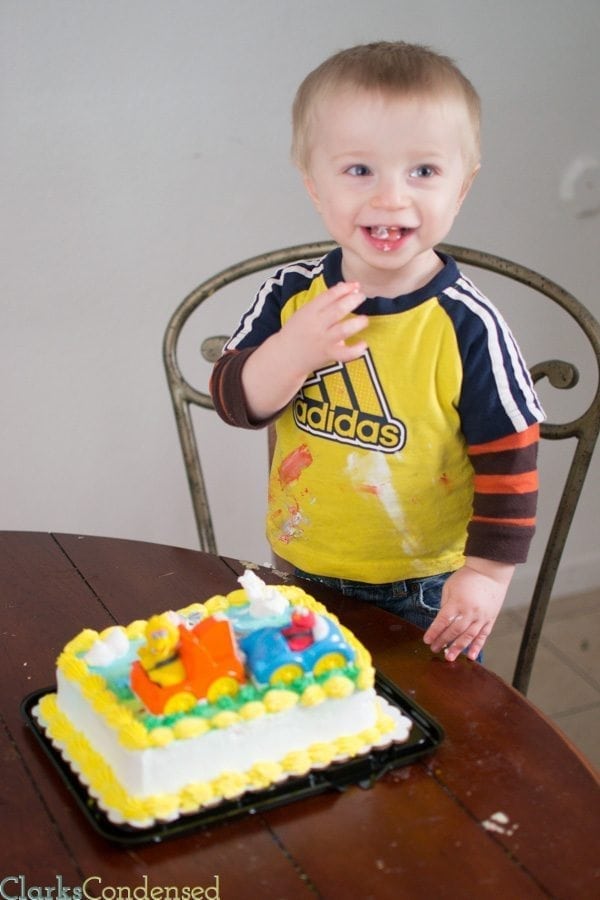 Obviously, he got a little on his shirt, too! So for those events where you just don't have it in you to make a cake, be sure to keep Bakery Craft cakes in mind. Ours was ready super quick, and I loved all the different options. We got whipped frosting (the best kind of bakery frosting, my opinion) and marbeled cake. So good. I ordered it over the phone, and the process was simple. Just how I like it!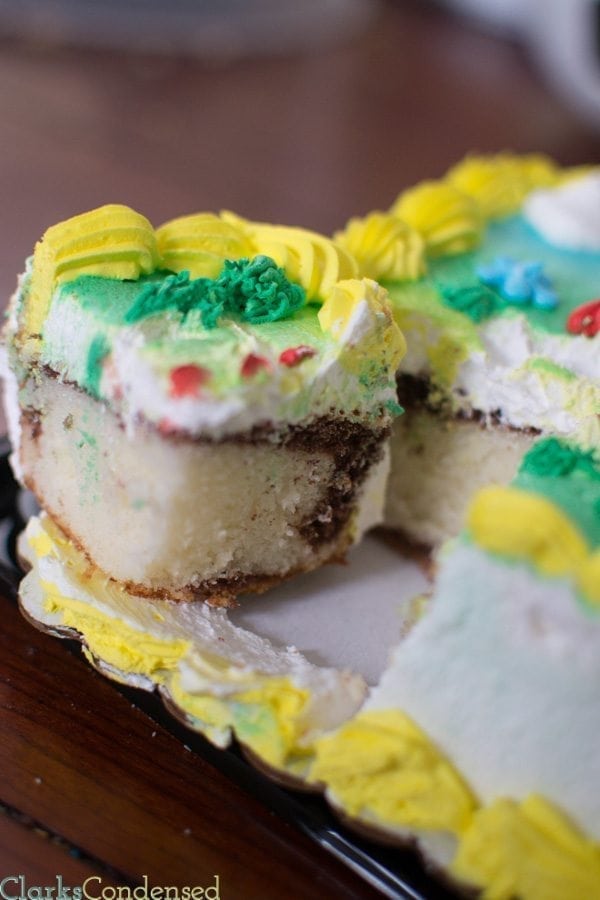 Because I want all of you to have a chance to try out these cakes, I'm going to give away a $25 Walmart Gift Card! All you need to do is answer this question in the comments: What kind of Bakery Craft's cake would you get?
Be sure to Like Bakery Crafts on Facebook