Are you a bride on a budget? Join the club! The Dollar Tree wedding section is AWESOME. Here is what you should buy (and a creative wedding ideas, too!).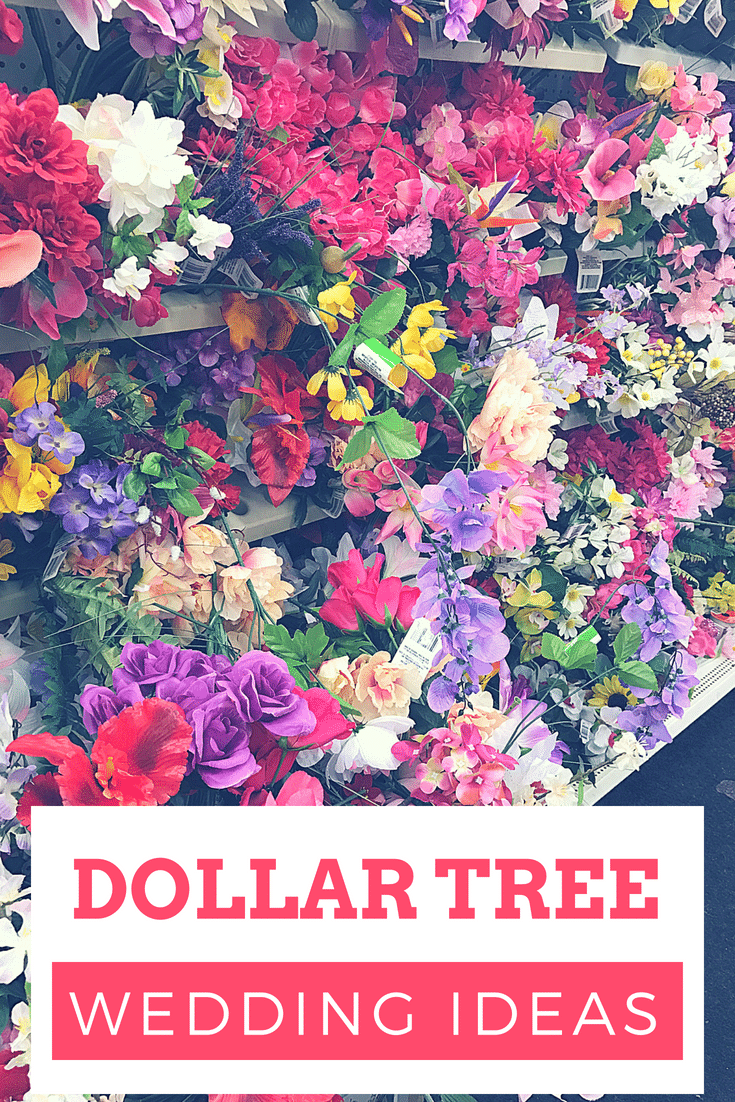 Dollar Store Wedding Ideas
Ready for another exciting Dollar Tree post?!
I'm always amazed when we go to the Dollar Tree and find new treasures every time. It really is worth going back to regularly (have you read our list of the best (and worst) buys at the Dollar Tree?)
As I was walking through the aisle recently, I realized just how many awesome wedding supplies they have. If I hadn't already gotten married, I definitely would have incorporated some of the products here in mine!
I'm a big fan of DIY and frugal weddings (regardless of what some may have you believe, it IS possible to have a beautiful wedding on a budget). So, using the Dollar Tree (or your local dollar store) to cut back on costs can be a great idea. They even have an entire section on their website for DIY Dollar Tree Wedding ideas which I highly recommend checking out.
I am going to write a couple different posts about dollar store wedding ideas, but I thought I'd start with what to buy at the Dollar Tree for your wedding. You should also check out the Dollar Tree wedding supply section on their website. Ordering in bulk from the Dollar Tree for your wedding is an awesome idea – you get a wider selection than you might find in your store, and you can get everything you need!
Make sure you read our latest post – five simple Dollar Tree Centerpiece Ideas!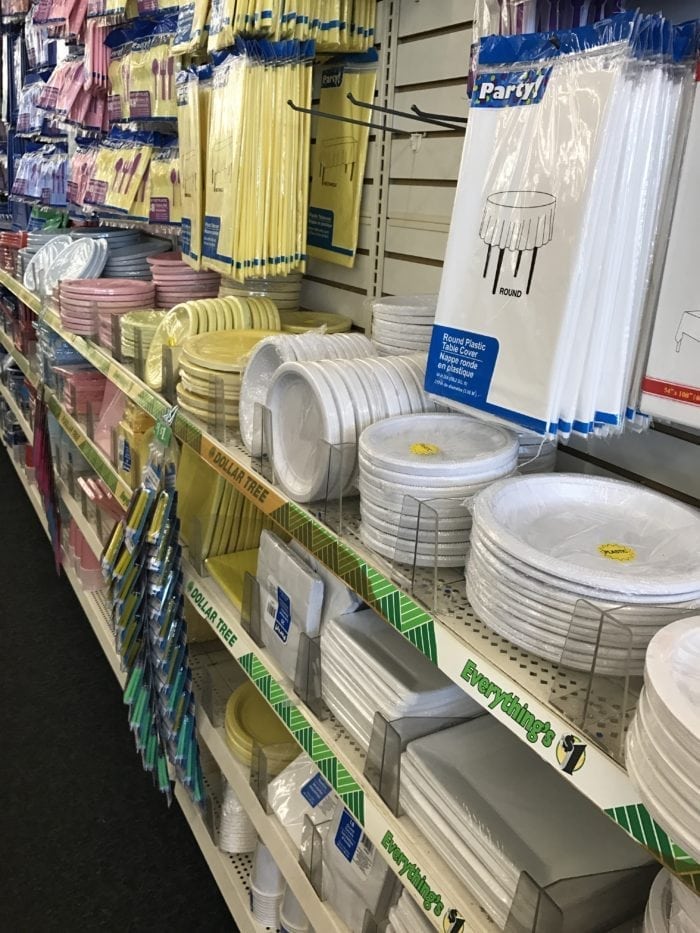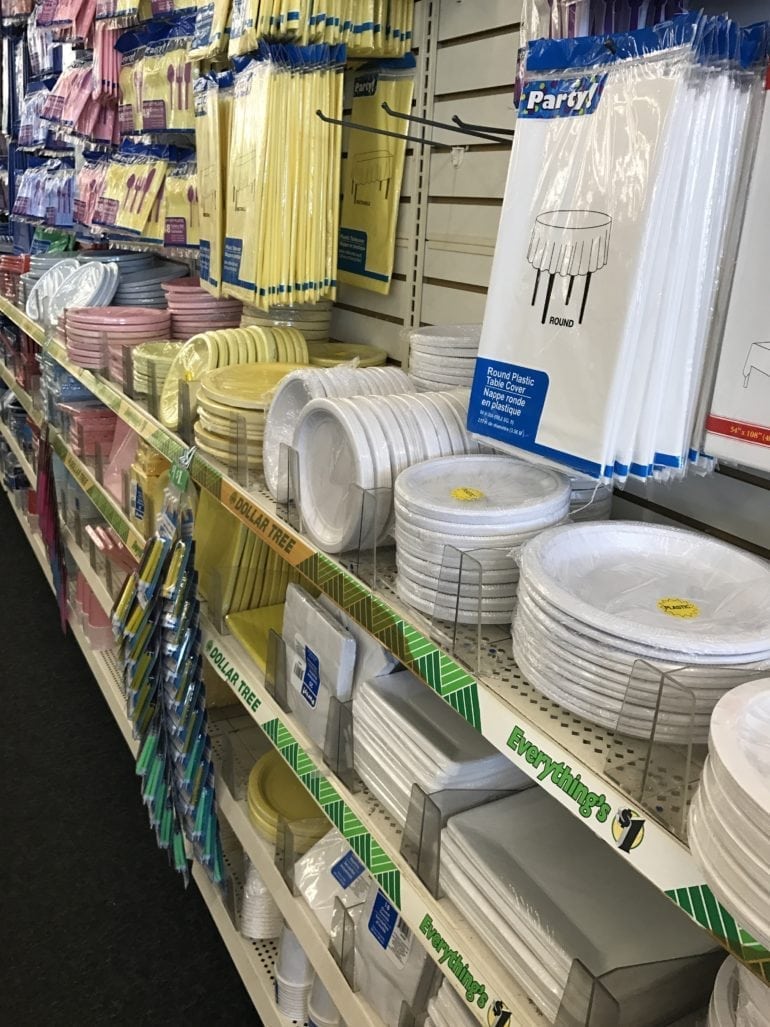 I know, these don't seem that fancy. I do think that cloth table clothes are a better option. However, you could easily put these under those, on serving tables, or even use them for decorations. I've seen some beautiful backdrops and drapes made for weddings using plastic table cloths – such as this one.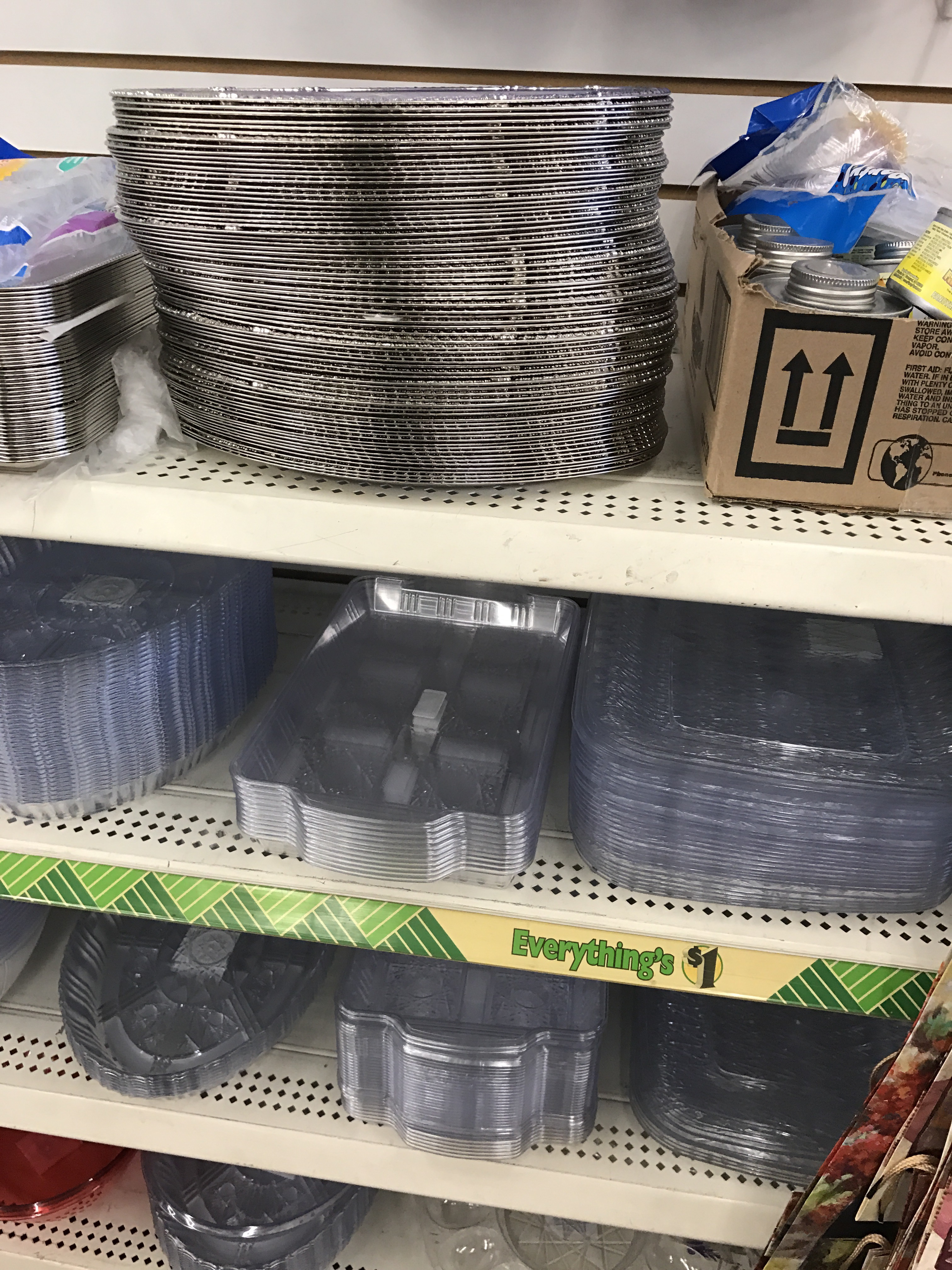 The serving trays at the Dollar Tree aren't the highest quality. HOWEVER, they will typically last at least a few uses…and since your wedding reception is just one night, they are perfect!
You could even get the clear ones and spray paint them to match your wedding colors  – or, you could get a candle stick and make a tiered tray out of it. Or, you can use a few other materials from the Dollar Tree and make this super cute DIY cake stand!
The Dollar Tree has sets of plastic stemmed glasses, but they also sell glass ones in a variety of styles as well – you can get either depending on the feel of your wedding. They have flutes as well, which are pretty cool. You can even do some fun DIY projects with these!
Plastic Wine Glass Cupcake Stand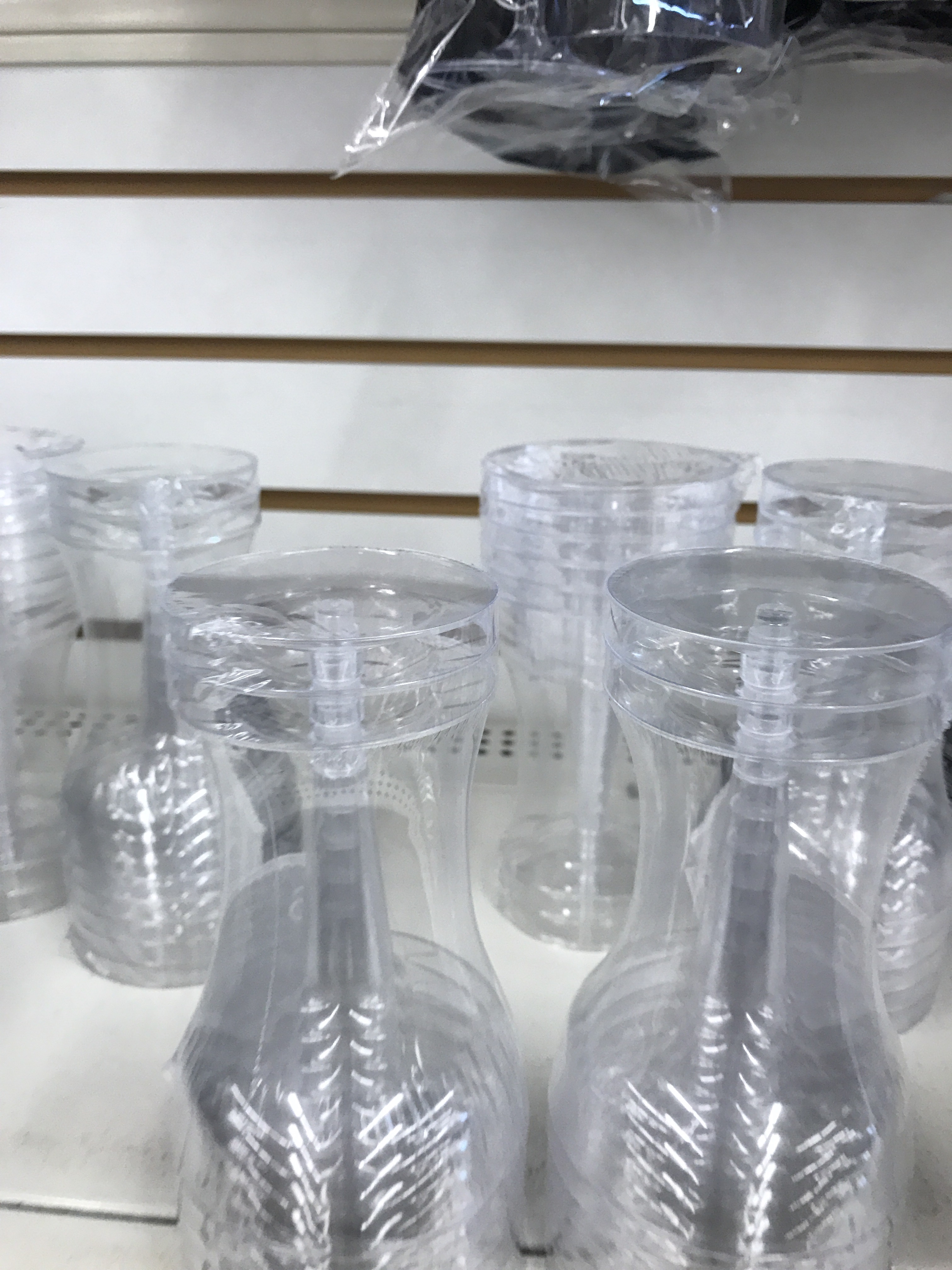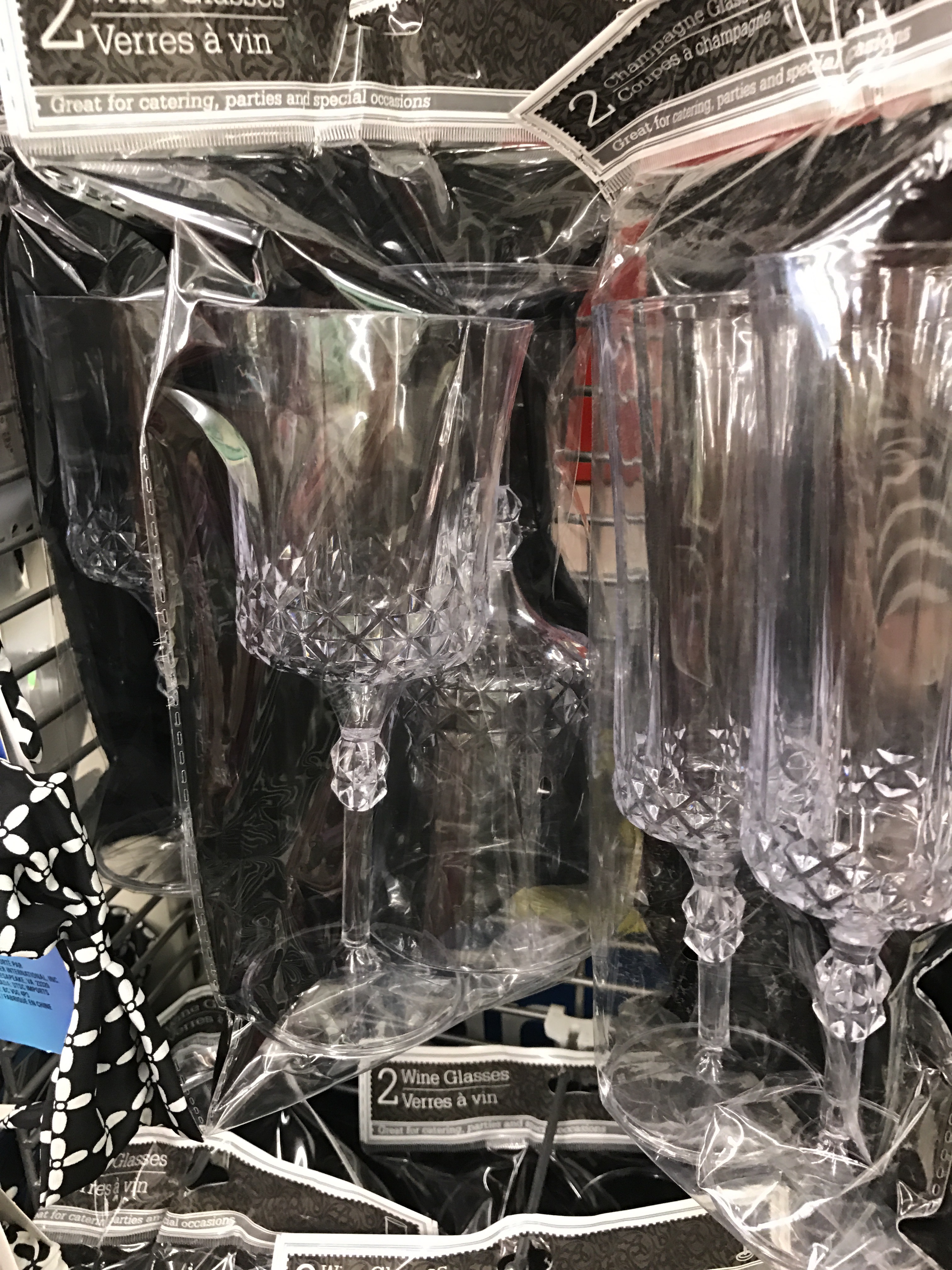 There is SO much you can do with Dollar Tree vases! Countless centerpieces, pretty decorations…ah, the sky is the limit. Just about any idea you see on Pinterest that involves vases you can likely accomplish.
Here are a few ideas I really like: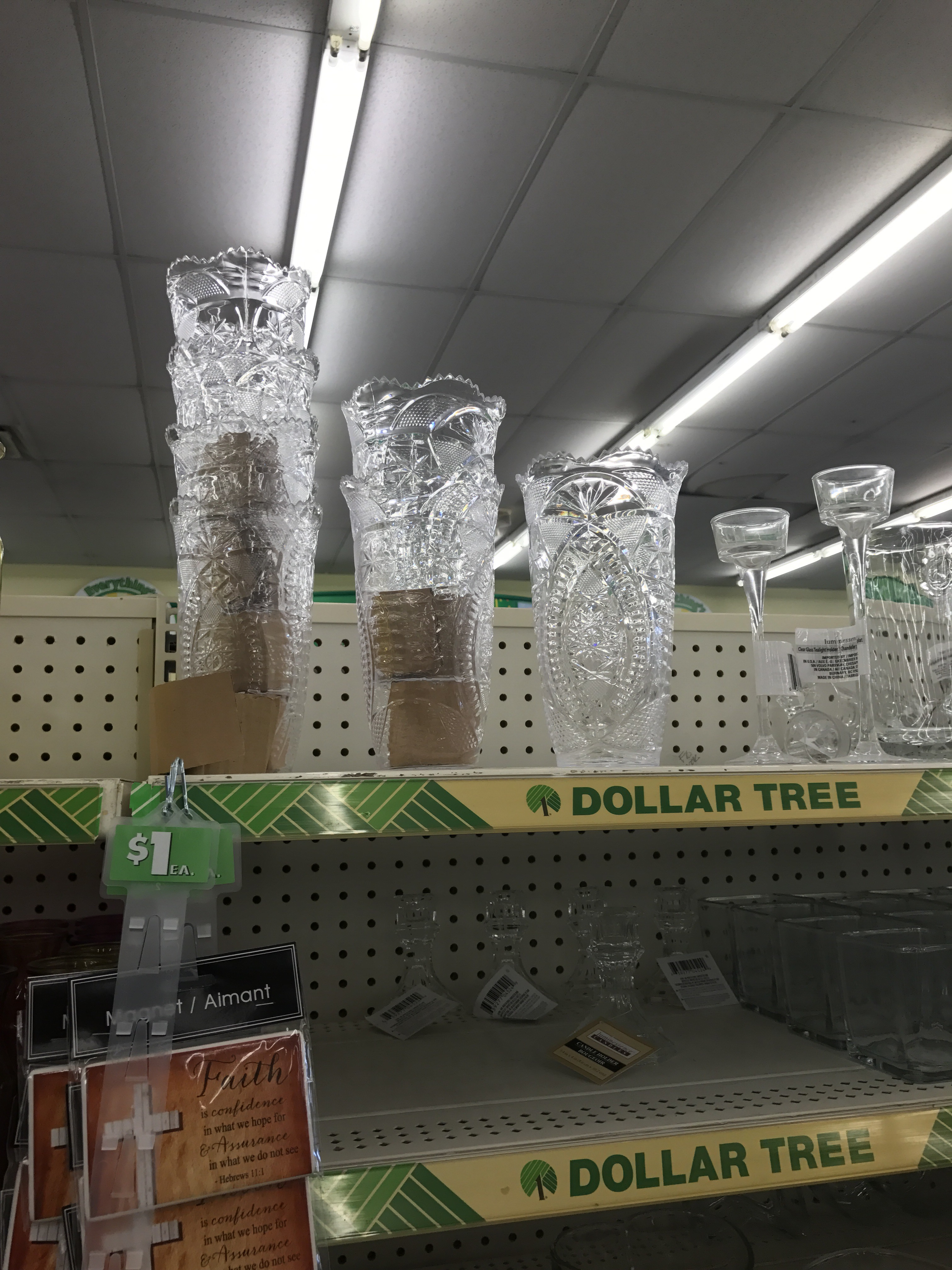 Rocks, Glass Pebbles, etc.
These are great for putting in vases or with flowers. I've seen some really cute ideas using pebbles for wedding decor. You can check out the rock collection here and glass pebbles here (these are great for floral arrangments or to put in vases!).
Guest Book – have each guest sign a rock and place it in a vase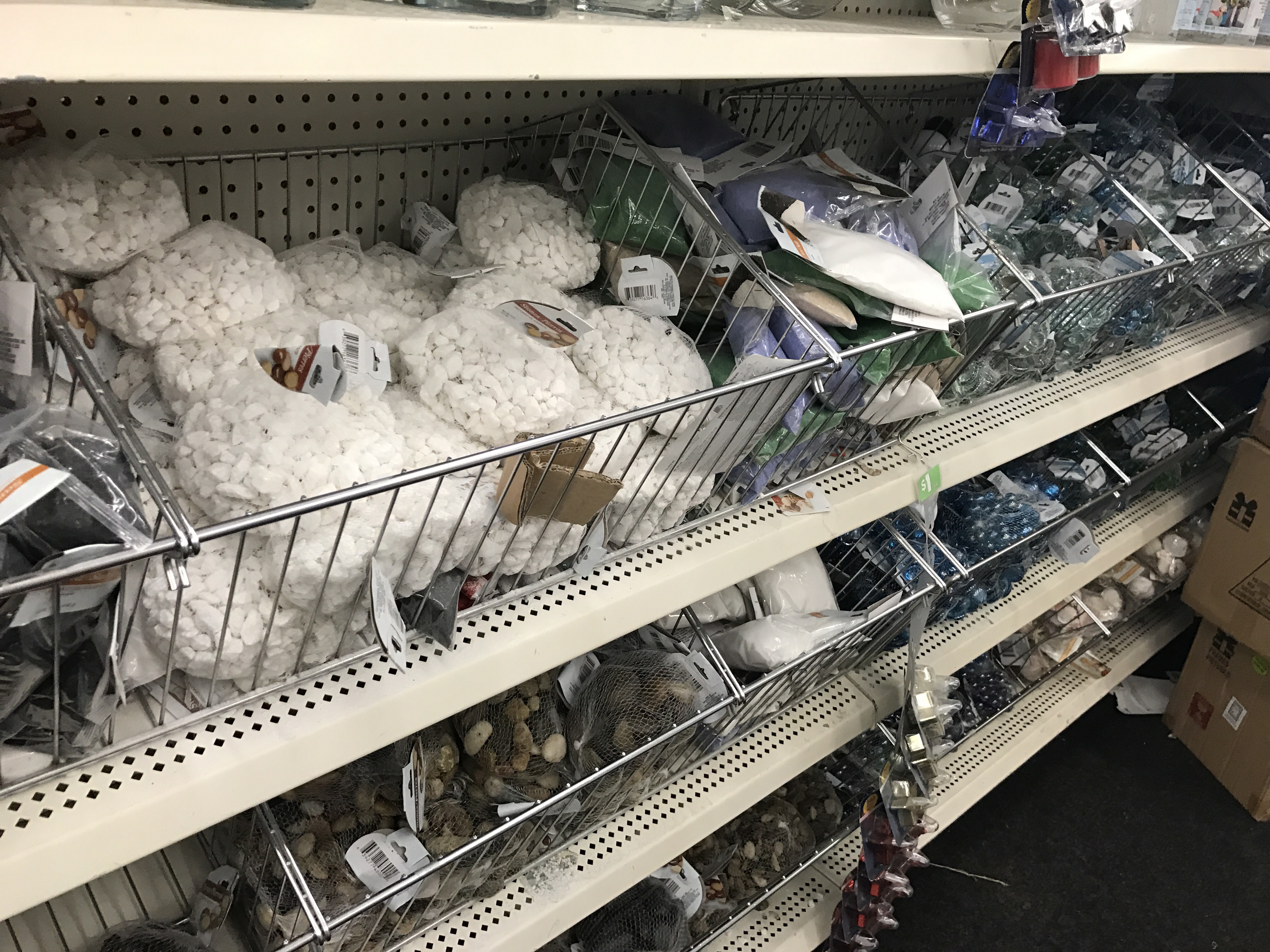 Lots of fun things you can do with frames at the Dollar Tree! Obviously, you can put pictures in them, but you can dress them up a little bit by spray painting them, turn them into chalkboard signs, or even into lanterns. This special occasions autograph frame would be perfect for a guestbook.  Here are a few of my favorite ideas:
Distressed Dollar Tree Photo Frame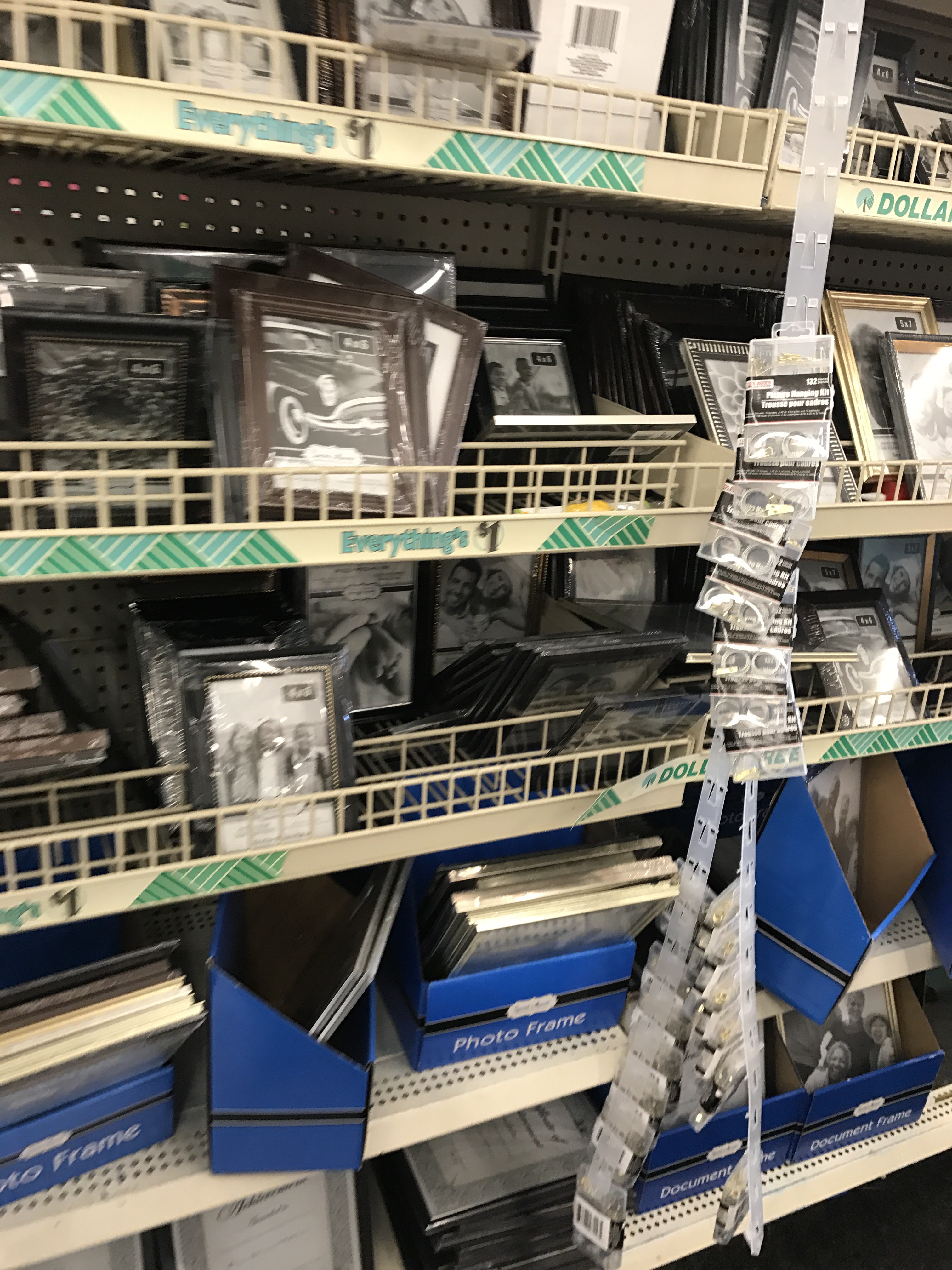 Paper Plates, Bowls, and Utensils
Again, they aren't the highest quality (so if you are wanting real china and silverware, avert your eyes), but they get the job done. They have tons of different colors and shapes as well! I think the silver plastic cutlery looks really nice. You can find plates, cutlery, napkins, and more.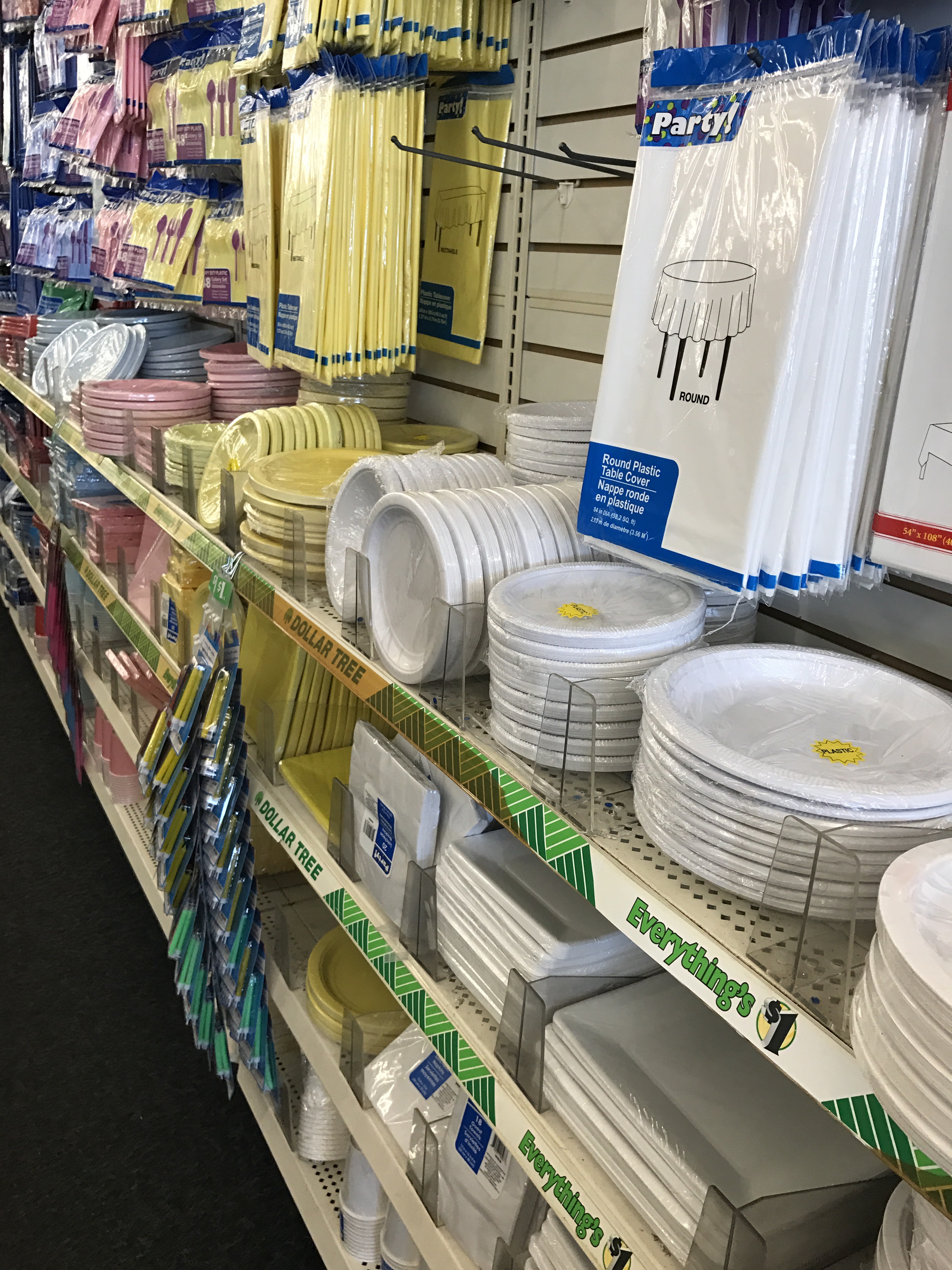 These would be great in the middle of centerpieces, in luminaries outside, or even on the buffet table.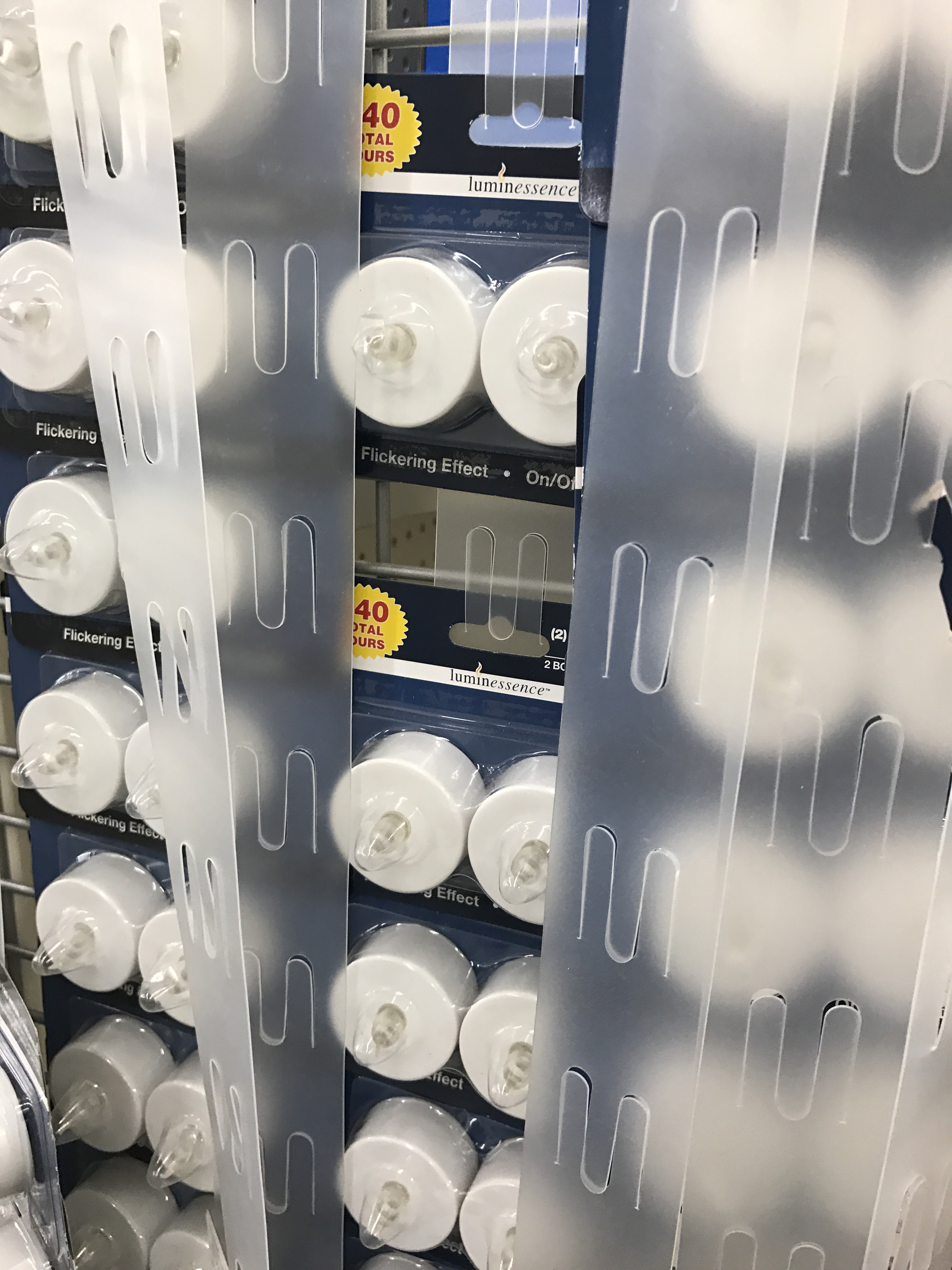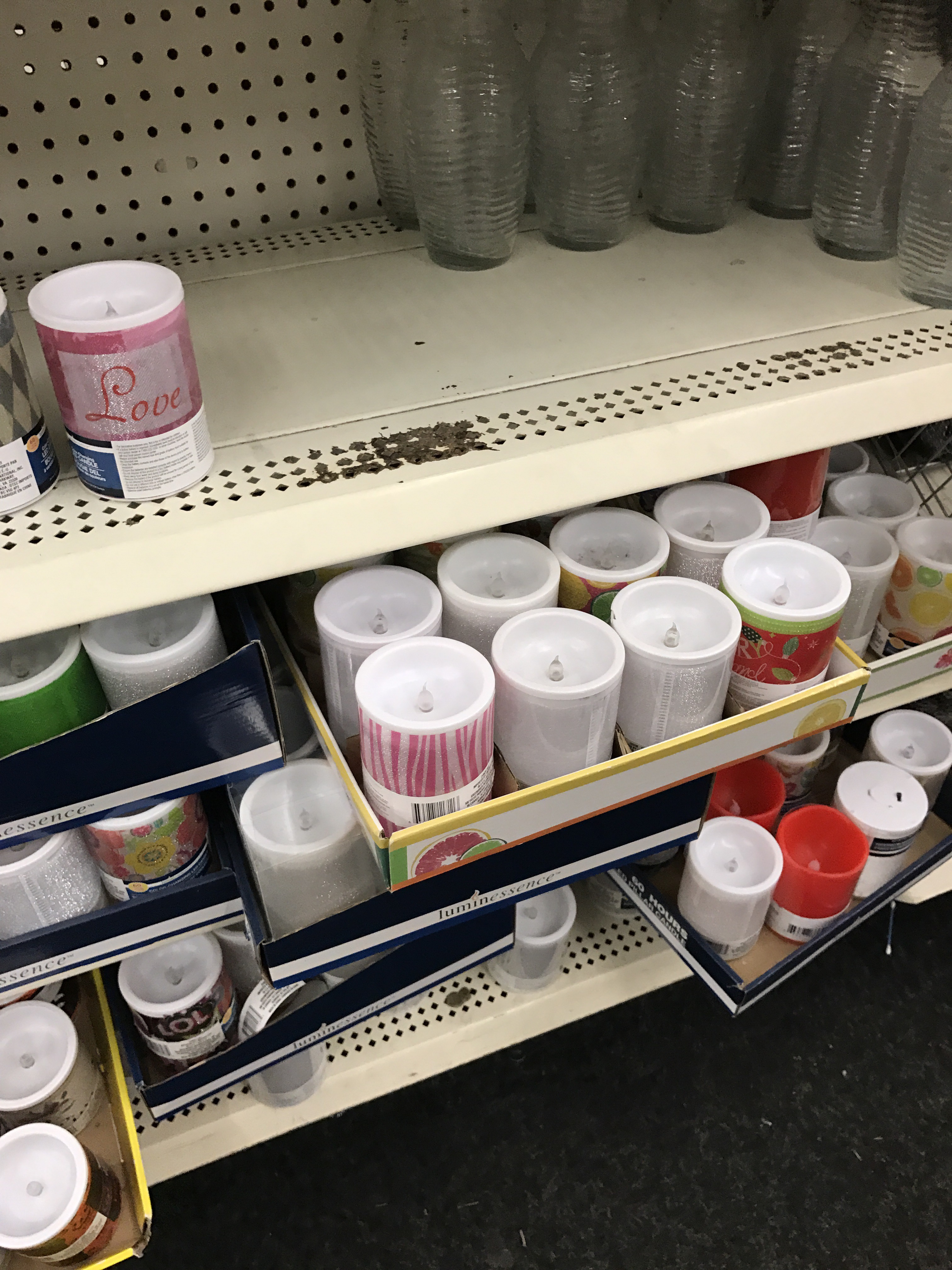 Dollar Tree Floral Arrangements
Ah, the Dollar Tree has SO much that you can use for floral arrangements. They have tons of artificial flowers, floral tape and wire, foam flower blocks, metal wreaths, ribbon…just about everything you need. If you are planning to do the floral arrangements yourself (with real or fake flowers) definitely peruse this section. You might find just about everything you need.

You can use this for floral arrangements or other decorations – they have so many different colors, textures, etc. available!This article has TONS of ideas for how you can incorporate ribbon into your wedding. 

Metal Pans
These are great for keeping food warm, transporting it from the kitchen to the buffet, etc. You could probably even use them on tables for serving if you want – I'm sure there's some kind of creative idea for that!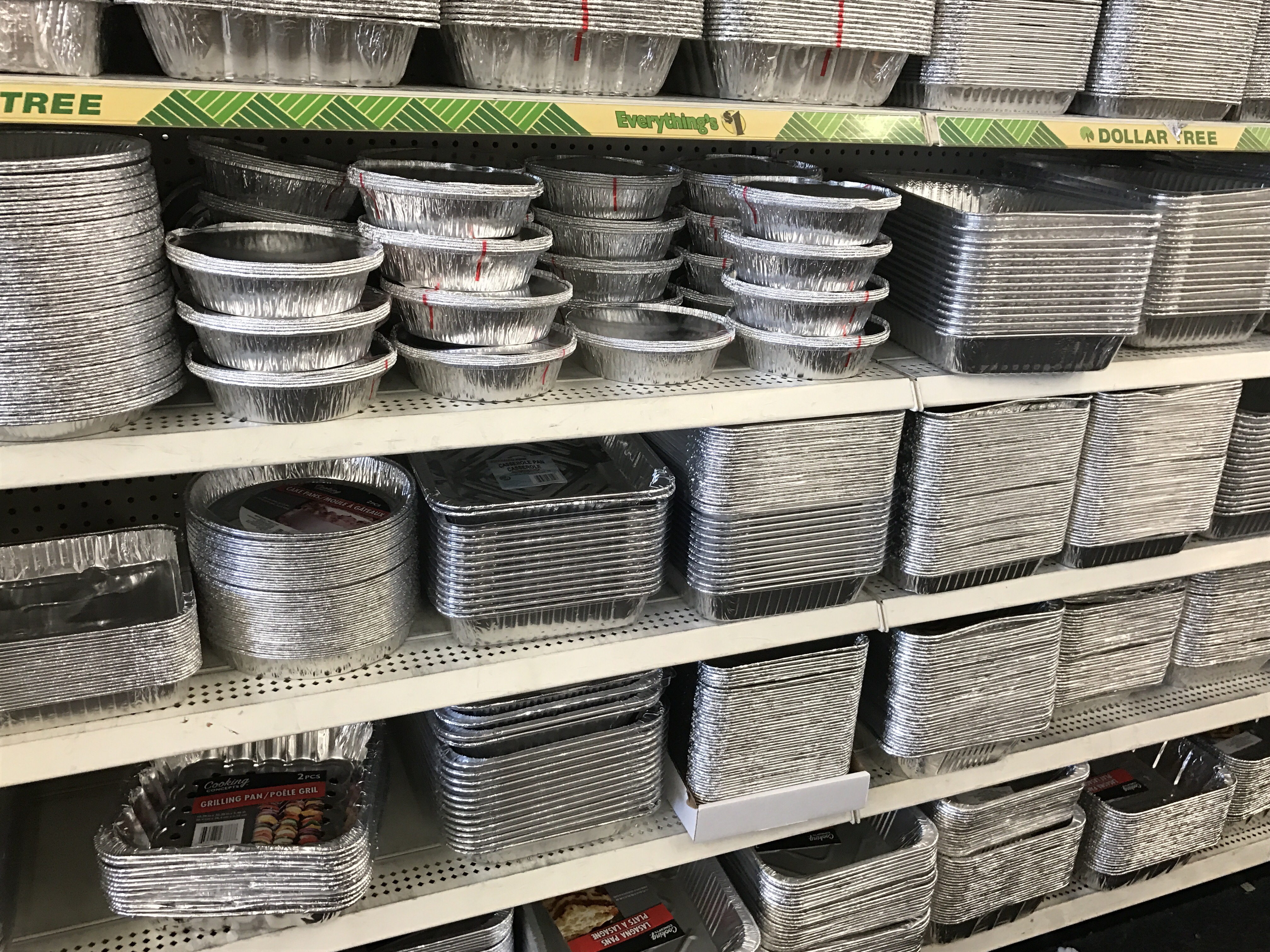 Candles
Many of the Dollar Tree DIY projects I see for weddings involve candles. So, luckily, the Dollar Tree has quite a few candle options available.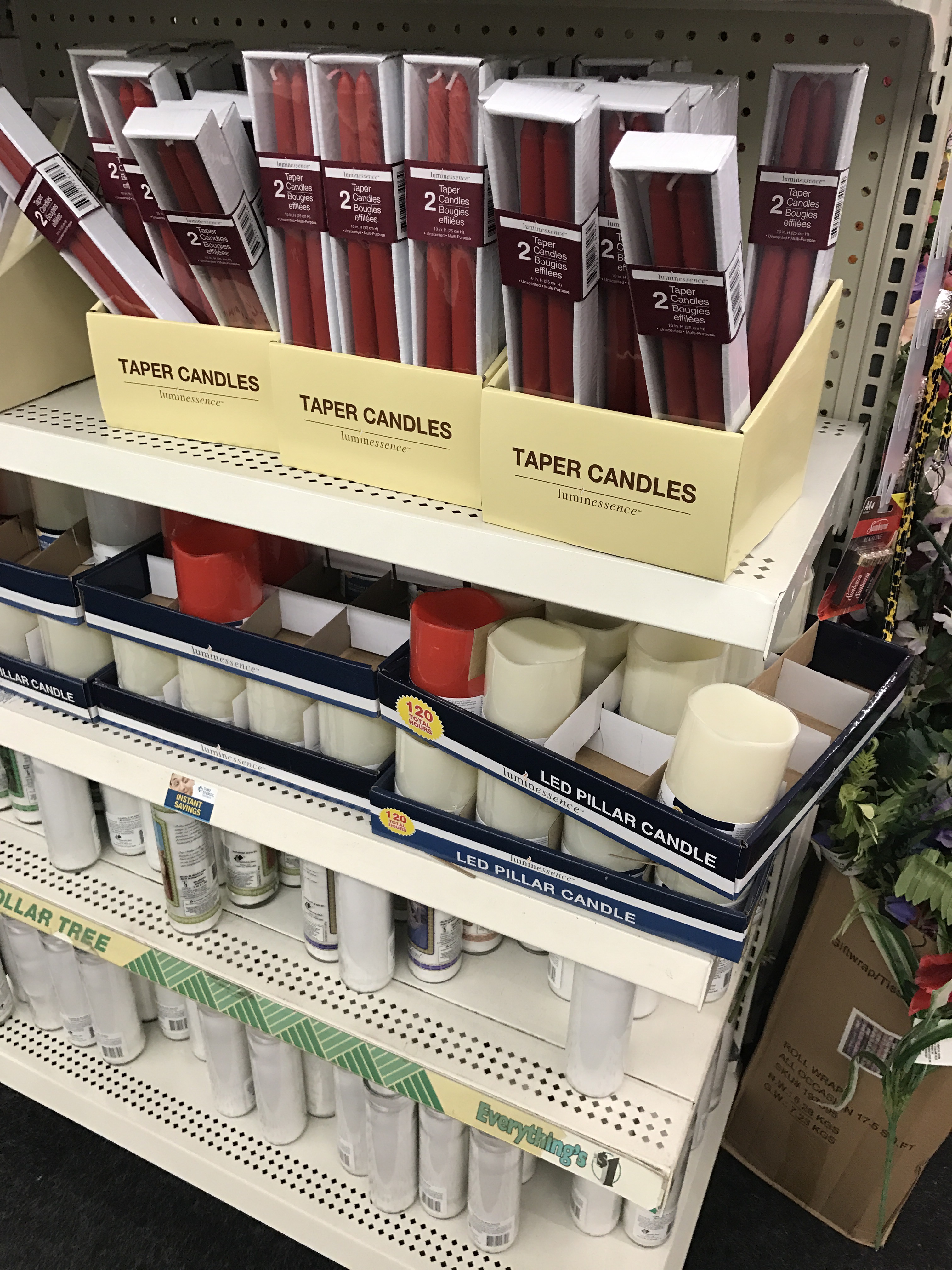 Hoola Hoop
I know what you're thinking. "Huh?" Why would you need a hoola hoop from the Dollar Tree for your wedding.
BAM. This is why. .
This is more for the wedding party and guests than the bride and groom – but it's always helpful to know where you can find window markers! The Dollar Tree has probably just about everything you need to decorate the bride and groom's getaway vehicle.

Don't forget to signup for your FREE Amazon Wedding registry (super easy and you get a completion discount!)
Make sure to subscribe to our wedding newsletter so you can hear the rest of our Dollar Tree wedding ideas soon!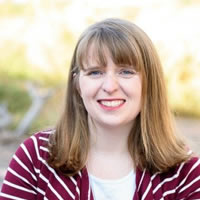 Katie is a Colorado-native, BYU graduated, and most importantly, wife to one and mother to three beautiful boys. She is passionate about sharing her experiences with others – especially about pregnancy, breastfeeding, cooking, and crafts. She is an International Board Certified Lactation Consultant. She loves spending time with her family and helping others find joy in family life.