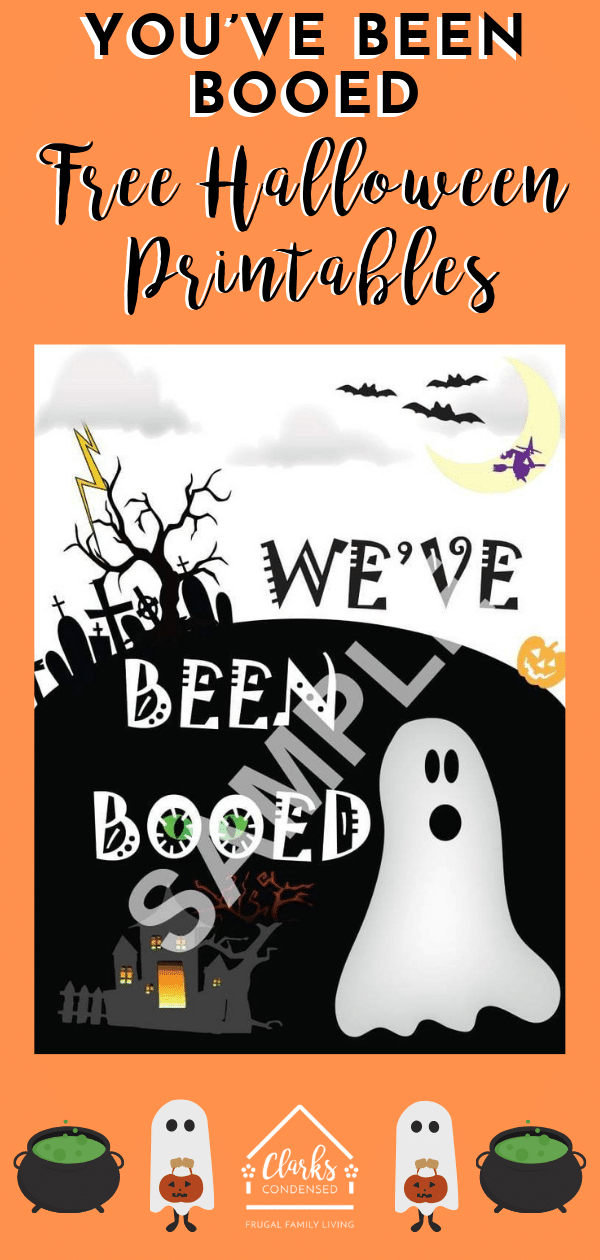 BOO! Be sure to print these fun printables for You've Been Booed, and check out some great You've Been Booed Treat Ideas.
We've Been Booed
Have I mentioned how much I love Halloween? I'm sure I'm starting to sound like a broken record, but it truly is one of my favorite times of the year. And one tradition I can't wait to start with Jack is "You've Been Booed."
This is something I saw every now and then in Colorado growing up. I only was the recipient once or twice, but none of my friends got it, either, so I didn't feel too bad. However, once I came to Utah, it was a whole different ball game. I saw these signs popping up in people's windows everywhere.
Before I get ahead of myself, let me explain for those who've never heard of this. Basically, you drop off a little bag or plate of goodies with a "We've Been Booed" sign that the people put in their window. In return, they go drop off something at one of their friends or neighbors, and put the "We've Been Booed" sign in your window. It's fun and simple, and I know kids just get giddy over finding a treat anonymously dropped off on the porch.
I thought it would be fun to create some printables for those of you wanting to start the chain, or if you didn't like the copy dropped off at your house!
We made two versions, one in black and white and one in color, to hopefully make it easier to print. Just print off one of the instructions to put with your treat, one of the "We've Been Booed" sheets, and ding dong ditch them at some friend's house. You can sign up below in the box, or if you can't see that, click here to get them sent straight to your email.
Signup below to get your FREE You've Been Boo'ed printables
Feel free to print these for personal use only. After the printables, I've put a few ideas for what you could drop off. Enjoy!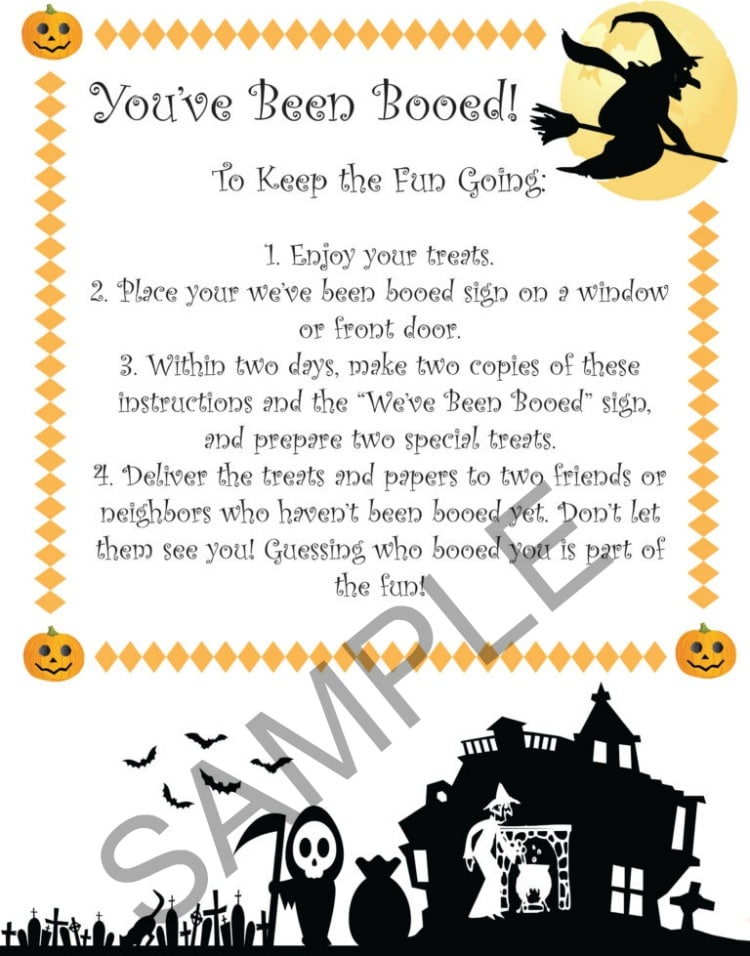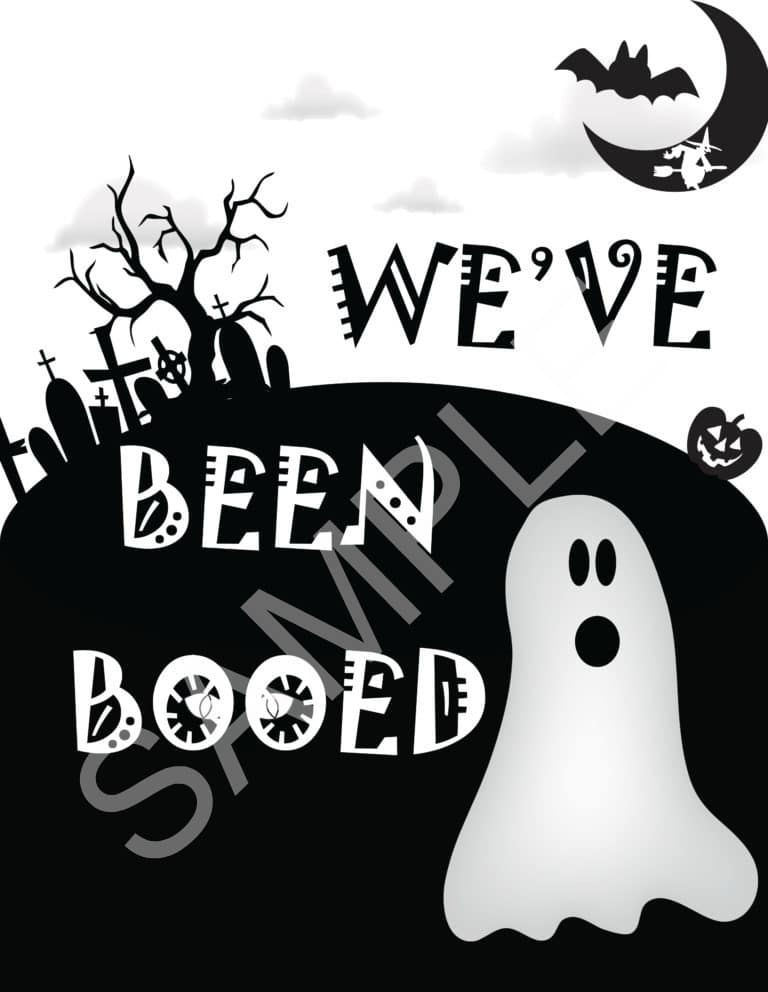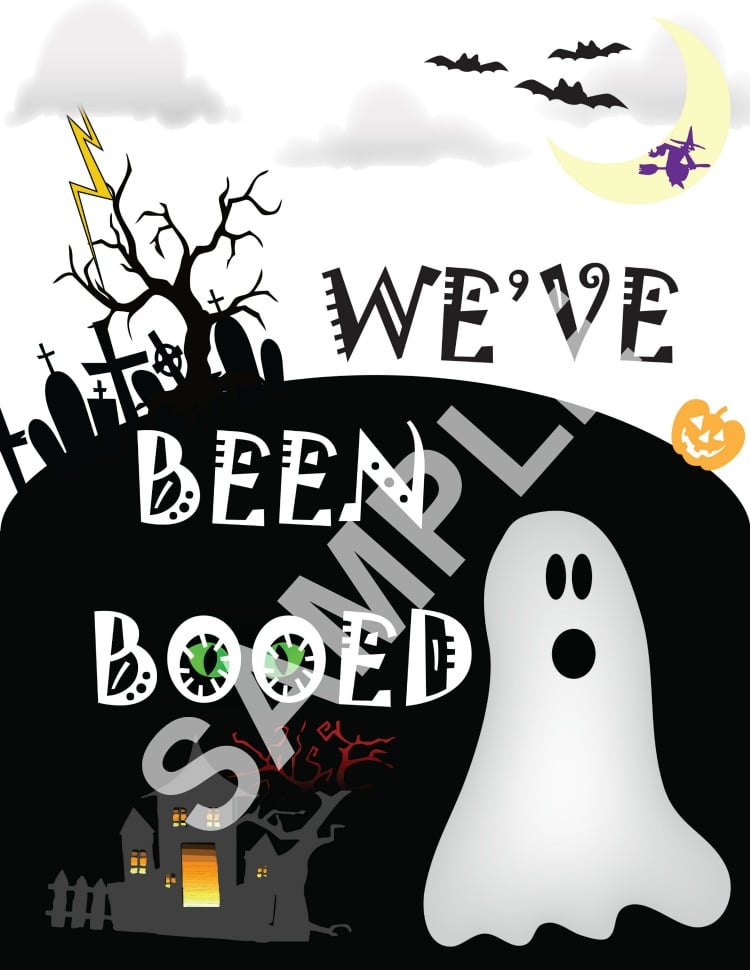 Signup below to get your FREE You've Been Boo'ed printables
You've Been Booed Treat Ideas
There are lots of fun things you can drop off with your "You've Been Booed" sign – the sky is really the limit.
From delicious and seasonal treats to small little toys and trinkets, this is just a fun thing to do with your neighbors and friends. Who doesn't love getting a little surprise on their doorstep?
I highly recommend checking out the Dollar Tree Halloween Section – chances are, you'll be able to make a couple of really fun and inexpensive gift bags to drop off.
Candied or Caramel Apples
Popcorn Balls
Halloween Themed Coloring Book and Crayons
Fun Halloween Decoration
Glow Sticks (can be found at The Dollar Tree)
Originally published in 2014; Updated in 2019.
Other Halloween Posts You May Enjoy: