Hey all! I'm Britney from The Princess & Her Cowboys and I'm excited to be a new contributor for Clarks Condensed! Some of my favorite things are being with my family, my sewing machine and a good book, maybe not all at the same time.
Right now, I'm in the process of growing out my bangs and that always ends up somewhat annoying since they aren't long enough to fit into a ponytail but are too long to just leave hanging down. This is why headbands are so amazing! They make life that much better and keep things out of my face. So here is the tutorial for this Easy Scallop Headband.

First off, you'll want to measure your head in the usual headband spot. Make sure to go all the way around. Next, you'll want to cut some fabric the size of your measurement -2. This is so we have room for the elastic at the end. You can cut it whatever thickness you want. I went with 3″ and with all of the cutting of the scallops, sewing and then topstitching, it ended up around 2″
.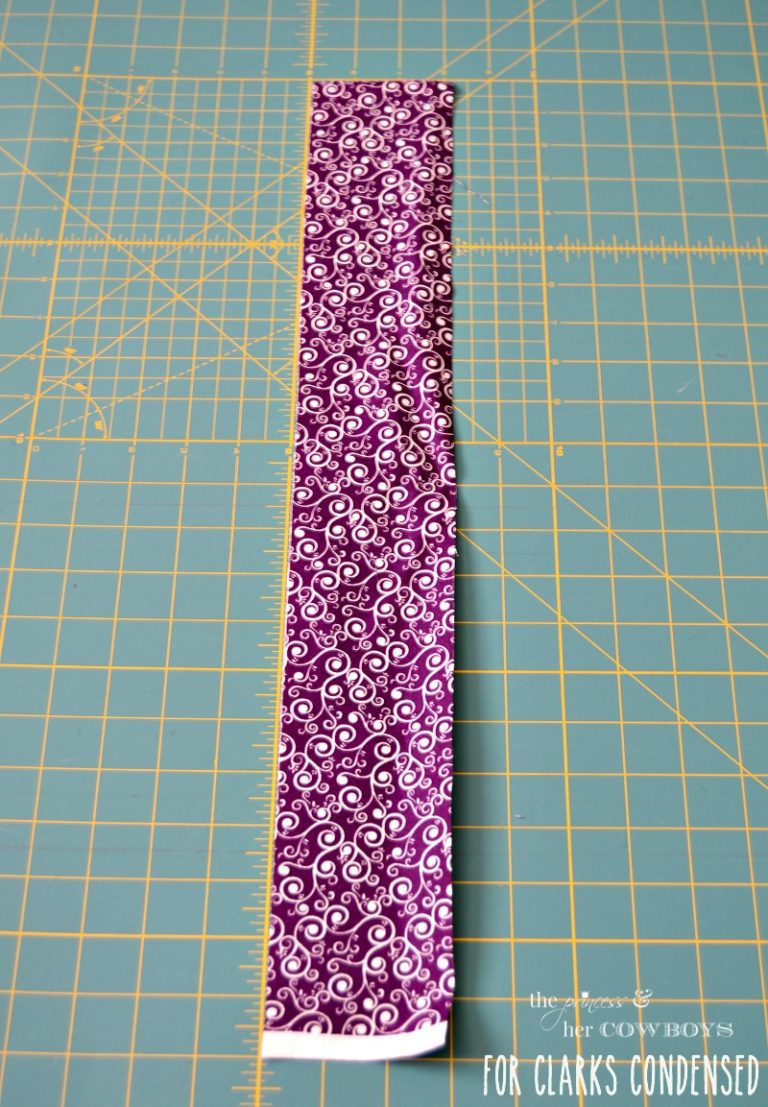 Next you are going to cut the scallop edges. I freehanded it as best as I could but if you want, you can create a little stencil to help you know where to cut. If you're going to do that, use a fabric marker or turn it so that you are drawing lines on the back sides. I didn't do the scallops all the way to the end because part of it will be going under the hair so about three inches from each end you'll want to leave it straight.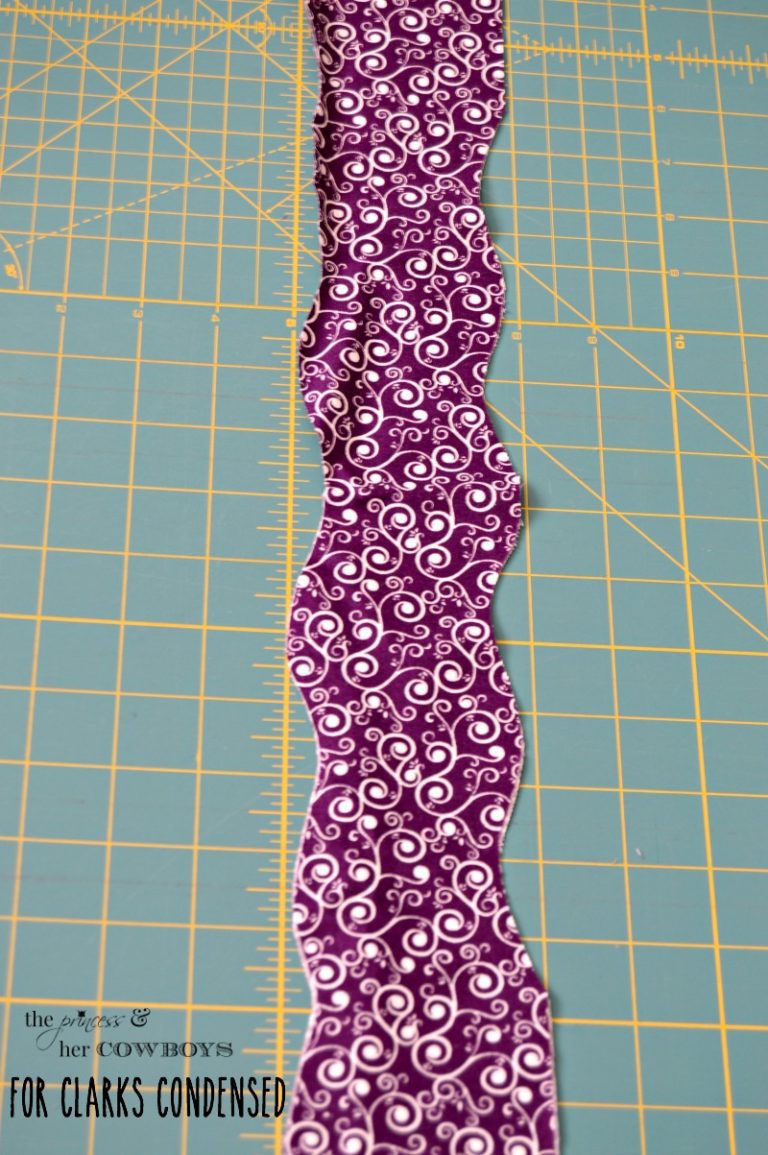 You can kind of see what I mean in the picture below about the straight lines. Because I like thick headbands on top but not so much on the bottom, I sewed in so that the ends weren't as wide as the middle of the headband. You can see that I tried out just sewing it down the edge and then decided to switch (purple arrow).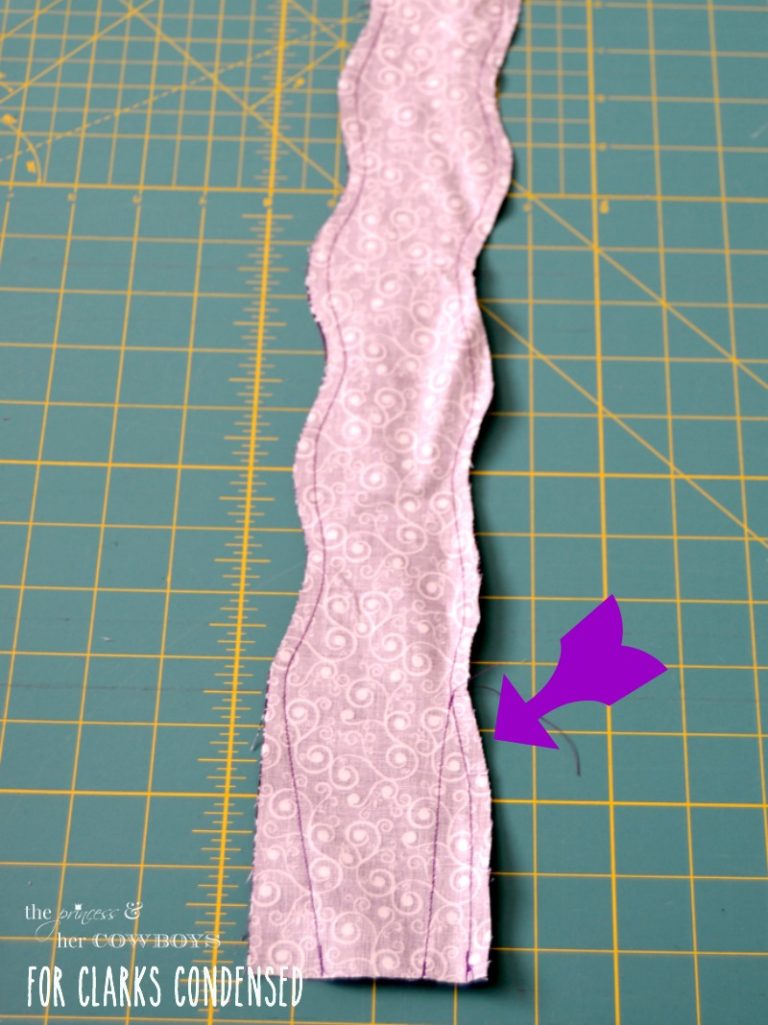 One of the most important things to remember about any rounded edge is that if you are turning it and then topstitching, you are going to want to make little slits in the rounded sections so that you don't have clumps of fabric all bunched up in the one place. It's kind of hard to tell from the slits but I didn't cut around the entire thing, just 3 or 4 slits on the up curves and the down curves.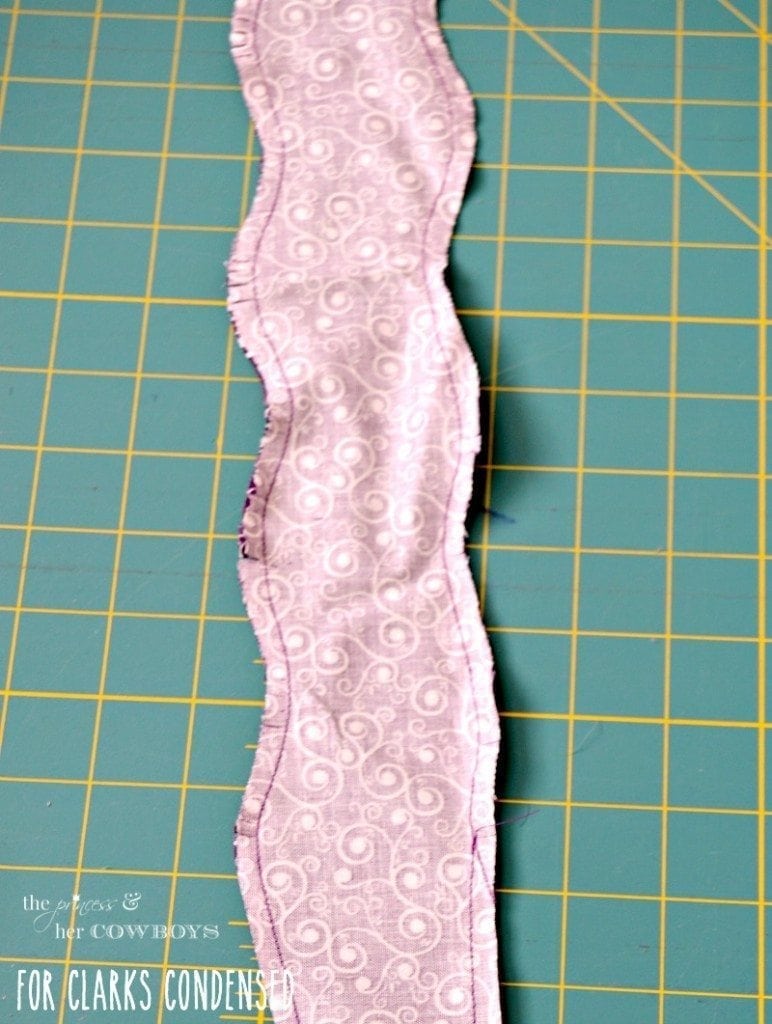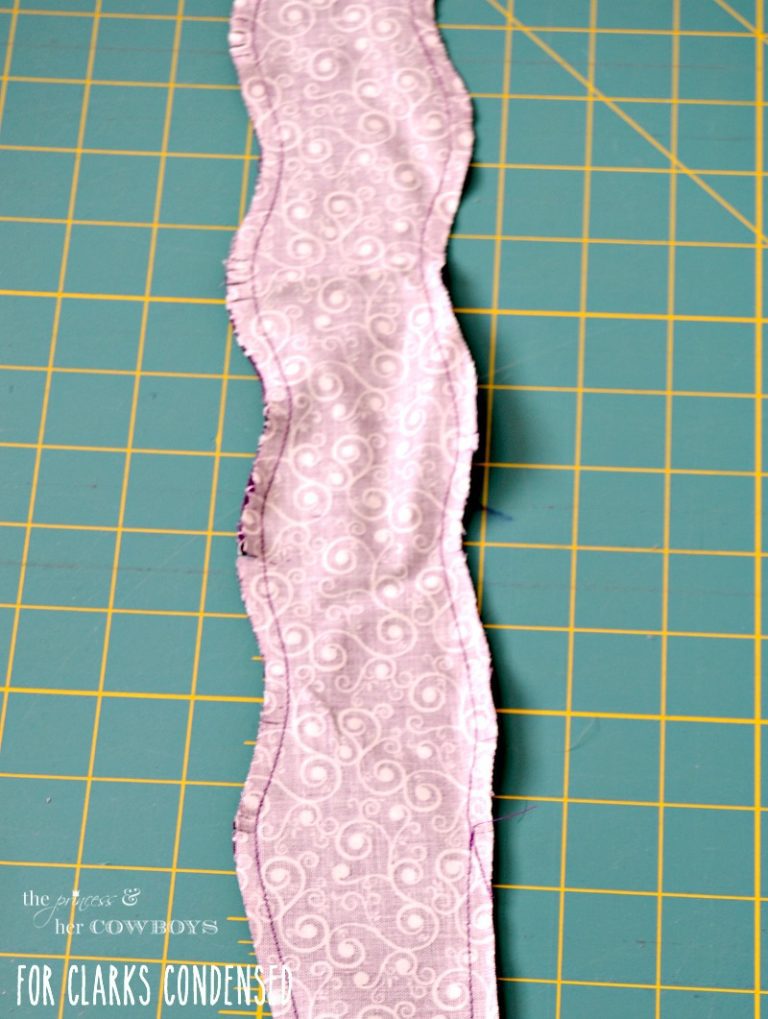 Next you're going to turn it outside right and then press. Measure it around your head and if you need to make it shorter and allow more room for an elastic, either cut off some from the ends or fold it inside. Place elastic inside fabric on both ends and pin. Topstitch around the entire headband or if you want, just the ends. You do want to sew over the elastic part a few times though so that it doesn't come out easily.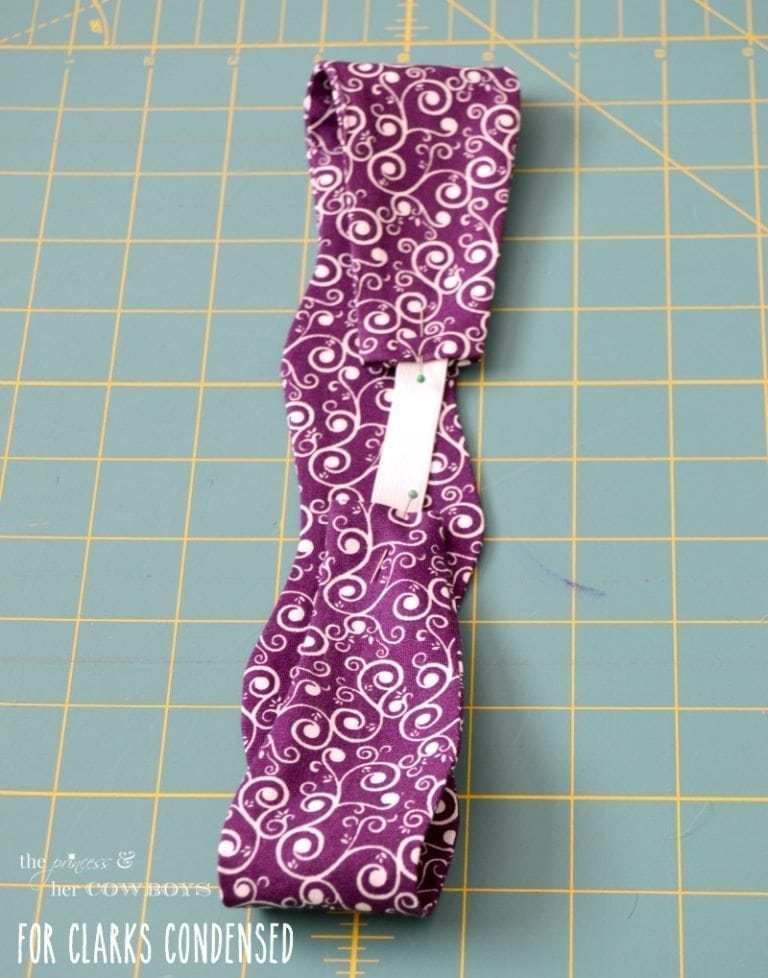 It's not a huge change from some headbands but it's a little more fun and different!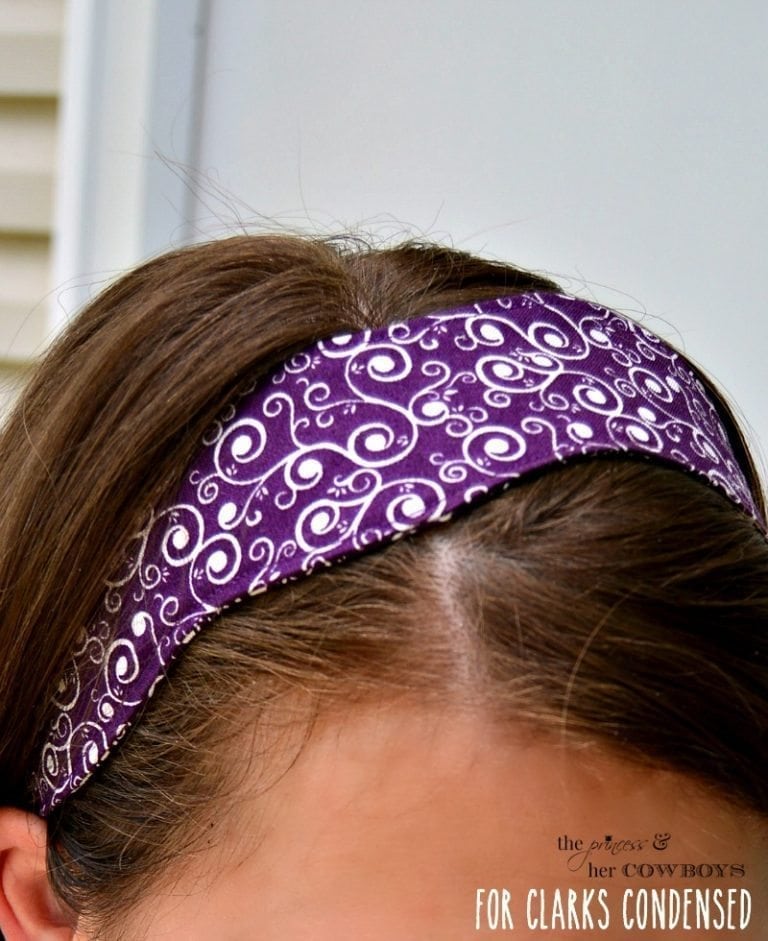 Would you make the scallops smaller? When would you use this headband?