Do you have some stuffed animals in need of some cleaning? Here's the simplest way to clean and disinfect your child's favorite stuffy!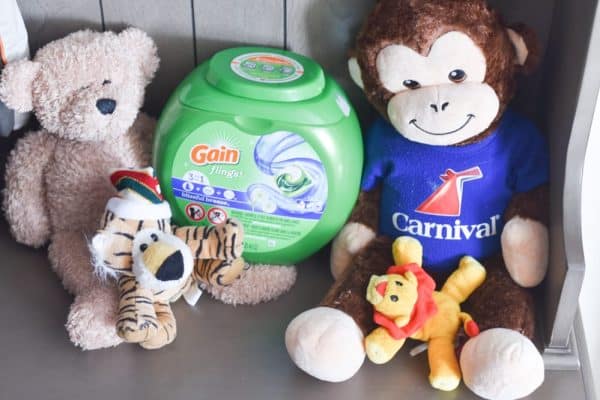 This is a sponsored conversation written by me on behalf of Gain at Walmart. The opinions and text are all mine.
Although my kids never really got attached to one particular stuffed animal (well, unless you can count the Wubbanubs), they sure do love them.
Especially Jack. His bed is covered from head to toe with different stuffed animals he's gotten over the years.
Although our boys don't drag their stuffed animals everywhere, collecting lots of dirt that needs to be removed…they cuddle them a lot.
Especially when they are sick.
We just moved, and as we unpacked their beloved "stuffies" it dawned on us that we really should clean them.
Even though not all of them were clearly "dirty", they definitely have lots of germs from over the years, and it was time for a fresh start.
Because I am sure that we aren't the only one with stuffed animals due for a bath, I thought I'd share the simple process for cleaning stuffed animals in a washing machine.
Not all of our stuffed animals were dirty – though some of them definitely looked like this: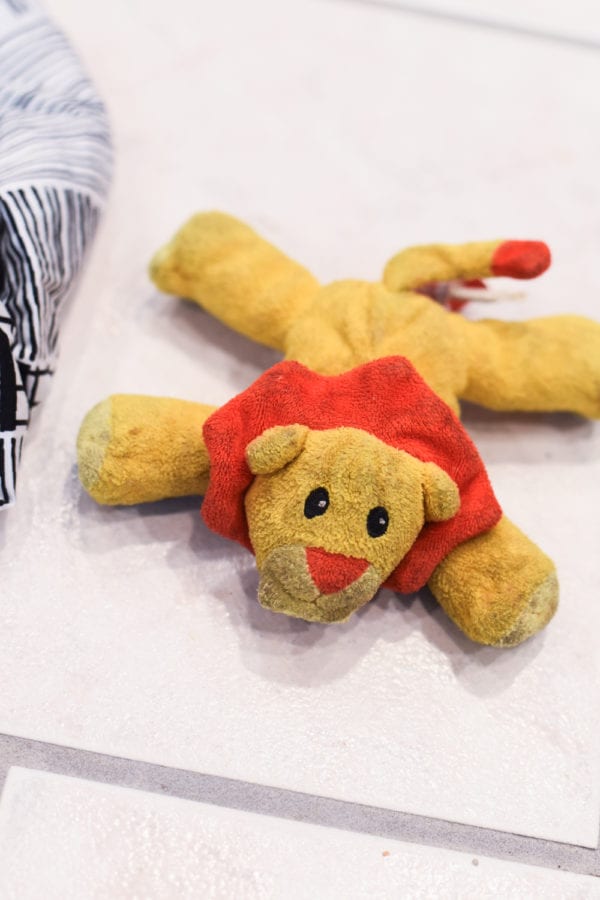 Here's how that guy looks after!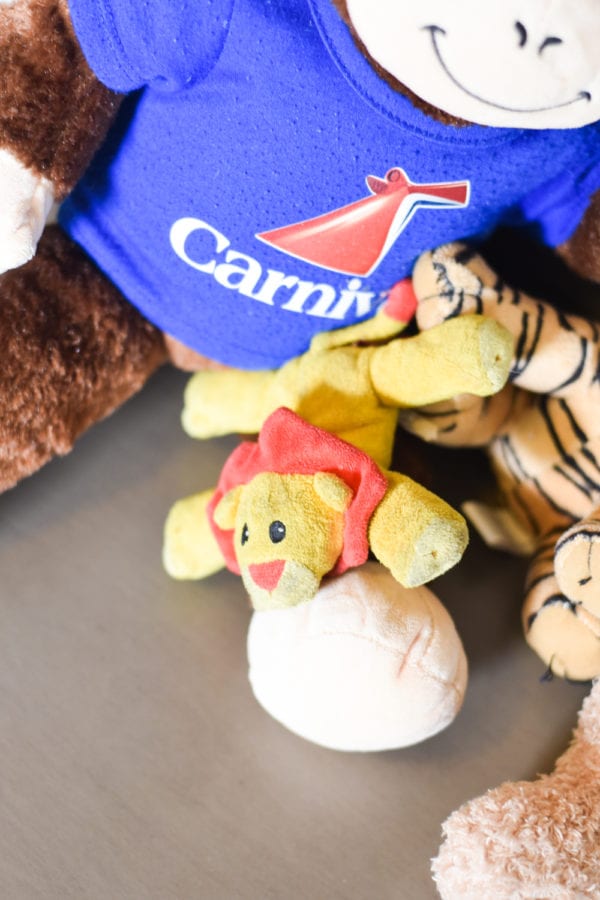 Others just had some blemishes throughout.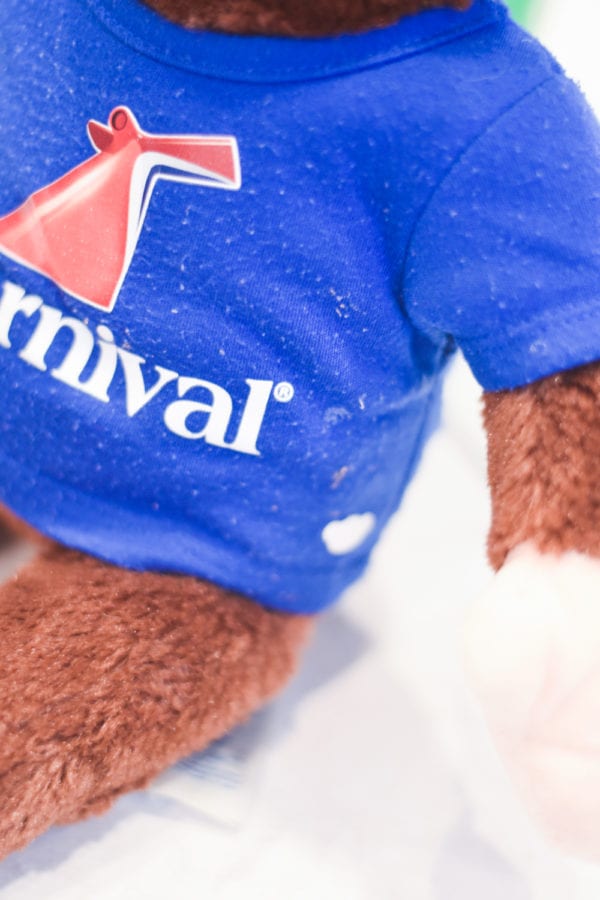 And many looked pretty clean but definitely needed some sanitizing.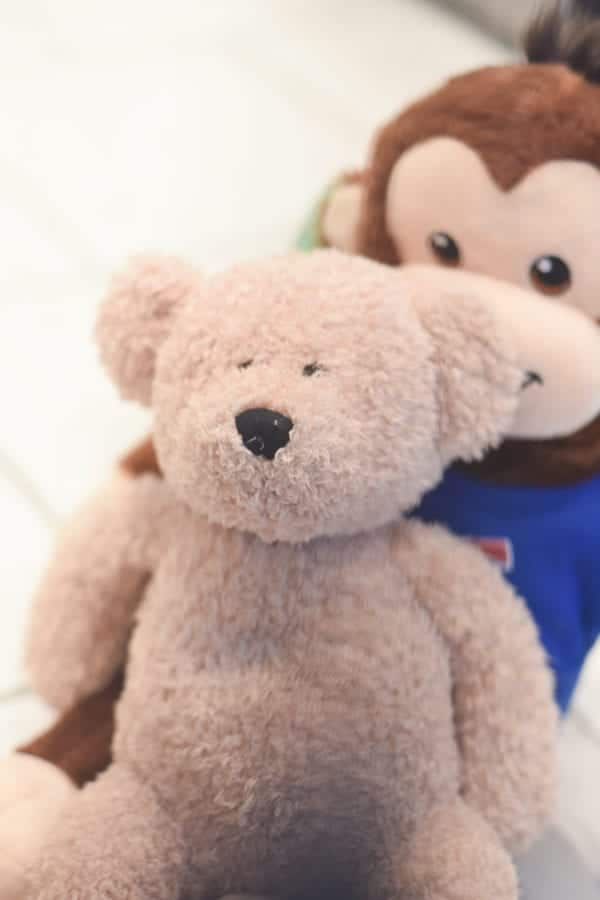 This process worked for all of them – they came out of the wash smelling fresh and clean!
I'm all about simplicity, which is why we usually turn to Gain Flings for laundry – including cleaning projects like this.
Their new "Blissful Breeze" smell is so refreshing, and it was perfect for making these stuffed animals even more snuggly.
I don't know about you, but I'm the queen of over-measuring when it comes to detergent, which is why I love the Gain Flings. No measuring required!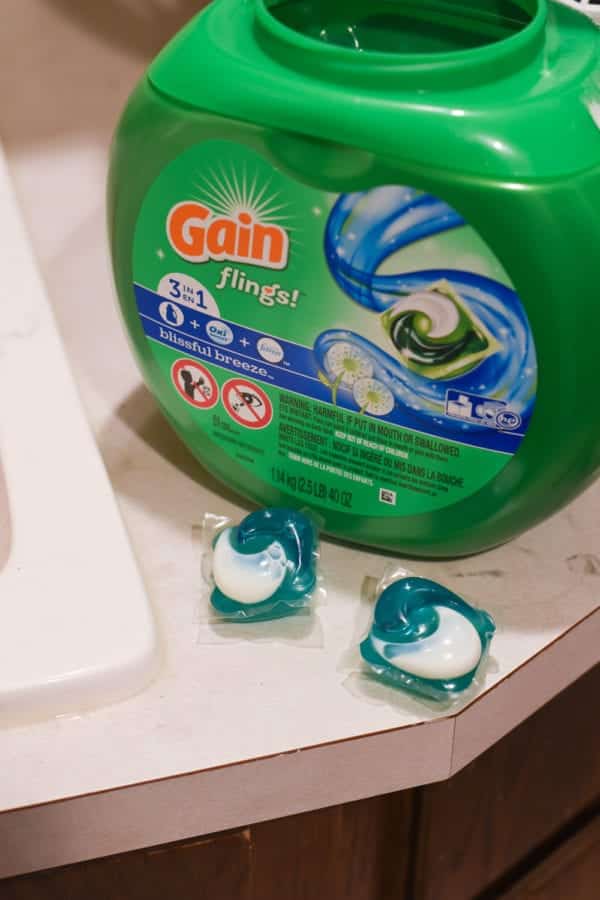 They also contain detergent, Oxi boost and Febreze for 3-in-1 power with one flick of a wrist – all of which are essential for not just washing clothes, but your child's beloved stuffed animals as well.
Gain Flings are very cost-efficient – especially when purchased at Walmart!
Remember, even though this is a tutorial for washing stuffed animals, this is NOT a project for your child to help with. Keep those Flings up and out of their hands!
Note: For toys that contain electronic parts, music boxes, beans, rice, foam beads, or are fragile, this is not the best method. Consider hand washing with vinegar and baking soda instead.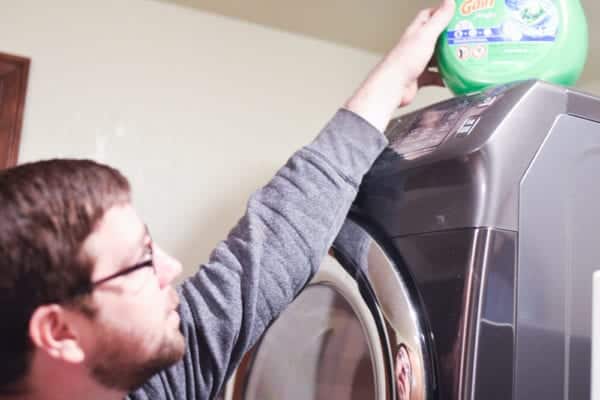 WHAT YOU NEED
Stuffed animals
Clean pillow case
Laundry detergent (We love Gain Flings!)
Washing machine
INSTRUCTIONS
Time needed: 2 hours.
INSTRUCTIONS
Place stuffed animal in pillow case

Using a clean pillowcase, place stuffed animal(s) in a clean pillowcase. Tie it closed securely with a hair tie or rubber band.

Put detergent in machine

Put a Gain Fling into the empty drum of your washing machine.
If you're doing a large load of laundry, toss two in.



Pillowcase in washing machine

Place your tied pillow-case into the drum of your washing machine and close the door. Set the machine to cold water and let it run its cycle.

Air Dry

After you have run the wash cycle, let your stuffed animals air dry. After they've dried completely, fluff their fur!
And there you have it – a quick and efficient way to keep your child's favorite stuffed animal clean and fresh.
Don't forget to stop by your local Walmart to pick up Gain Flings – they really do make laundry so much easier all around!