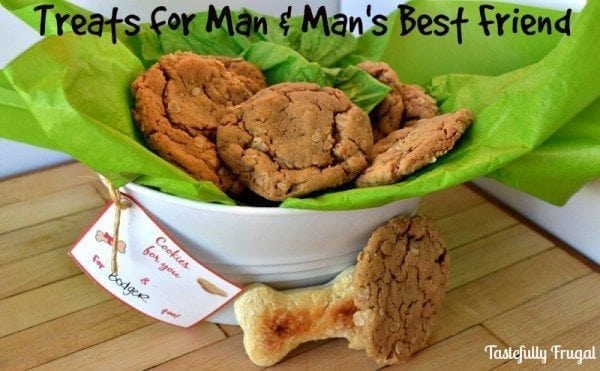 Hi there Clarks Condensed readers! My name is Sydney and I blog over at Tastefully Frugal. My goal is to help families do more and live better lives with the money they have. I was so excited when Katie asked me to create a DIY gift idea because we all know that the holidays can be a time of year where we spend a little bit more (or a lot a bit more) than we would like to. One way I like to save money around the holidays is by making gifts. Unfortunately I can't make every gift, those Lego Star Wars my son is asking for are pretty much impossible to make, but I can save extra money to put towards the gifts that have to be bought by hand making others.
I don't know about you but I have a lot of animal lovers in my family. Cats, dogs, birds you name it. And they refer to all their pets as 'fur babies'. Do you know anyone like that? As I was thinking about what to get/make people for Christmas this year I didn't want to leave out the fur babies; I wouldn't leave out human children so why should I not include our four legged friends in the gift giving as well?
The recipes for both cookies are simple and super easy to make and I've even included a free printable tag for you to include. All you need is a plate, or treat bag, and you're good to go! My favorite place to find fun gift bags and baskets is Target's Dollar Spot. I found the white bin I put these treats in two for $1.
Now let's get to baking!
Human Treats (Peanut Butter Cinnamon Oatmeal Cookies)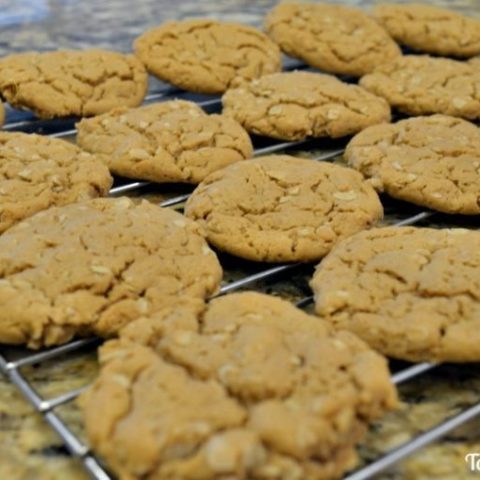 Peanut Butter Oatmeal Cookies
Ingredients
1 cup butter softened to room temperature
1 cup peanut butter
1 cup oats
2 cups brown sugar
2 eggs
2 tsp vanilla
1 ½ cup flour
1 tsp baking soda
1 tsp ground cinnamon
pinch of salt
Instructions
Preheat oven to 375F.
Beat butter and peanut butter together until well combined.
Add sugar and beat until smooth.
Add eggs, one at a time, and mix to combine.
Add vanilla and stir.
In a small bowl mix together flour, baking soda, cinnamon and salt. Add to wet mix and beat until fully combined.
Stir in oats with wooden spoon.
Scoop cookies with a teaspoon, or tablespoon and place on a lightly greased cookie sheet.
Bake for 8-10 minutes or until golden brown.
Let cool on a wire rack.