Learn how to make an easy DIY Cork Keychain with this easy to follow tutorial – free SVG file included!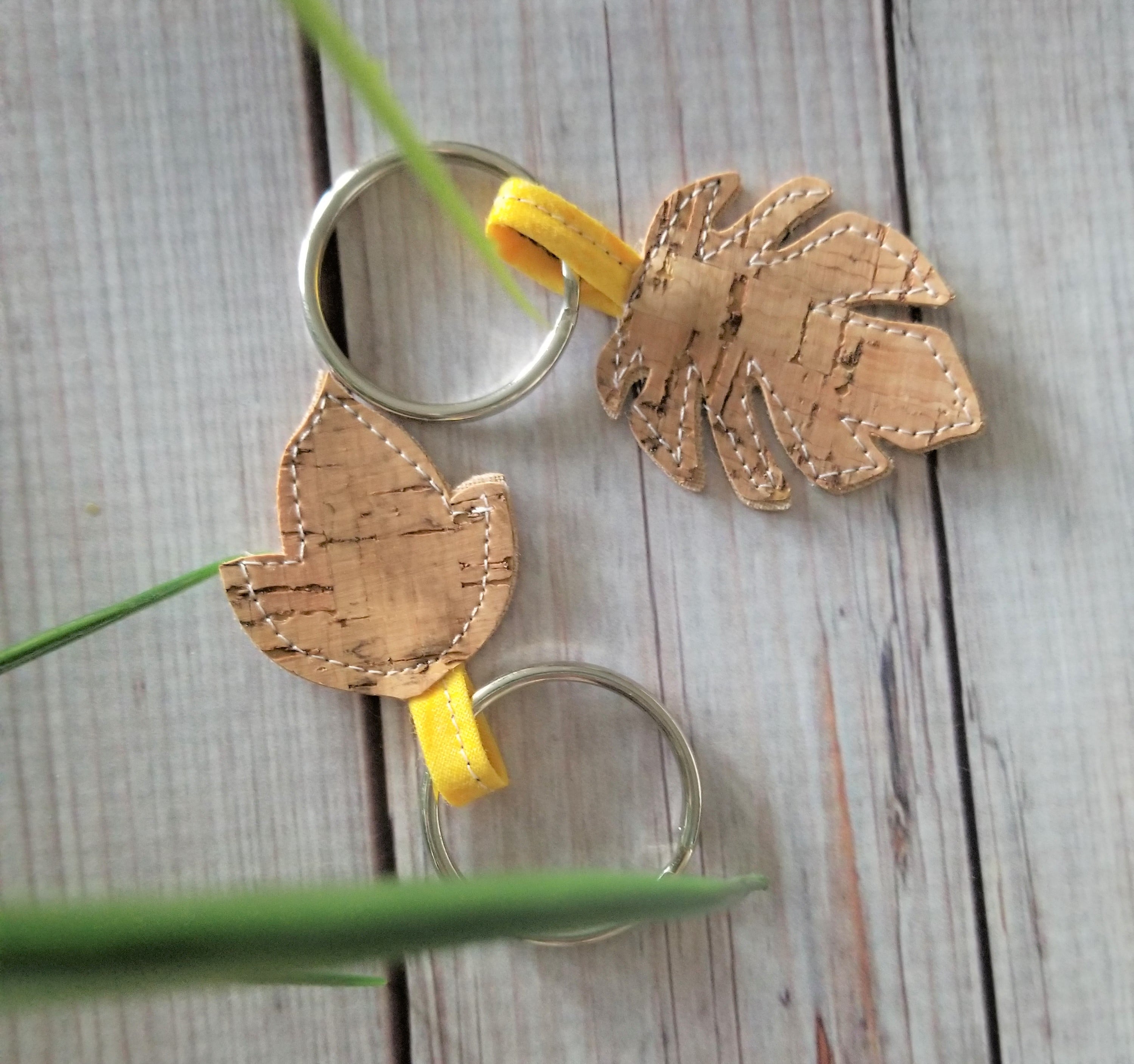 Cork Keychain
Leaves are one of the best parts of fall.
The beautiful colors in red, orange and yellow.  Grabbing a rake and making a giant pile to jump in.
I love the sound of leaves crunching under my shoes.  There is just something super special about fall.
Being able to take fall with me all year long would be a treat.  That is what is so fun about this DIY keychain in cork fabric.  Fall all year right in your purse.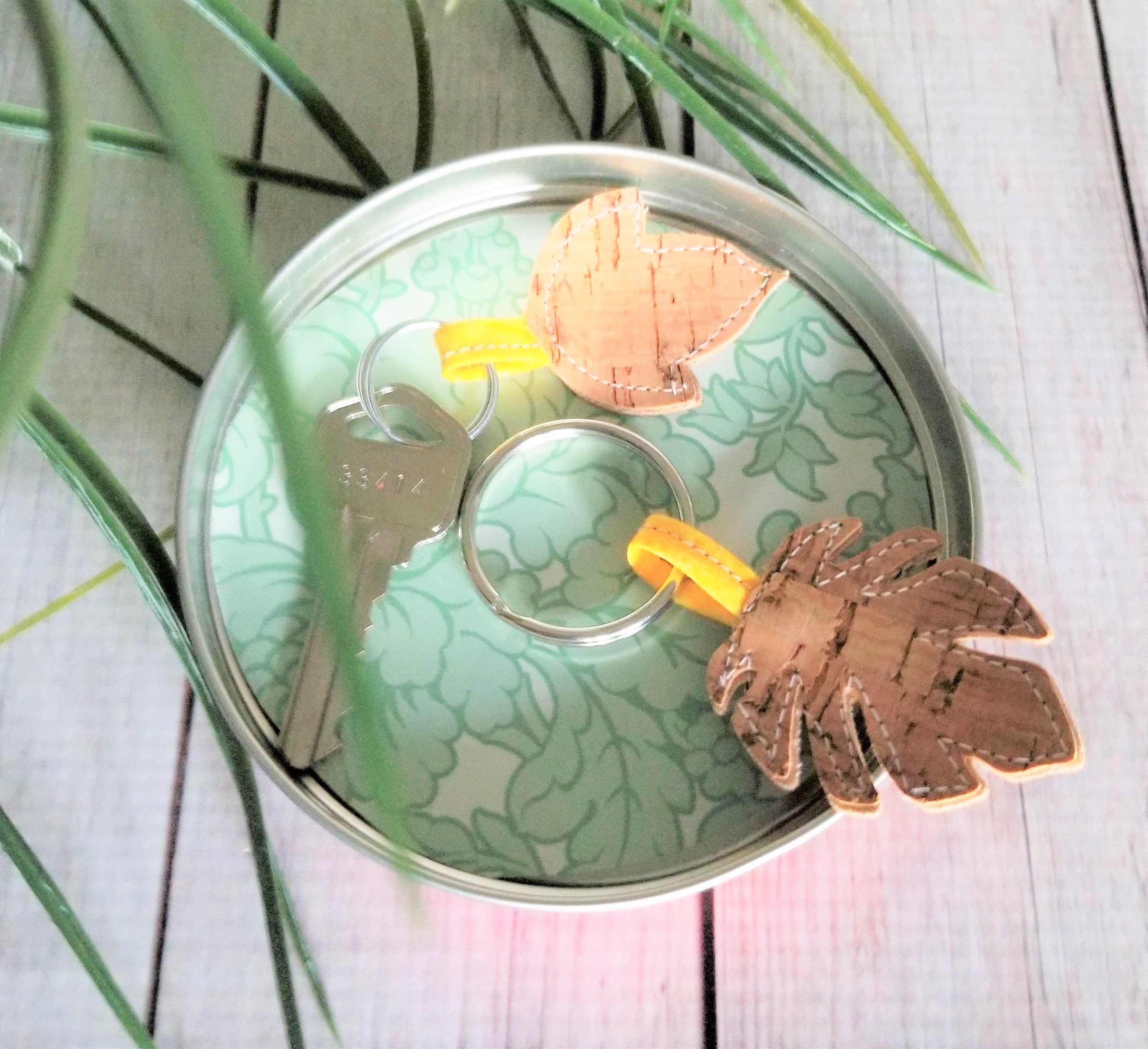 If you've never used cork fabric, it is very similar in weight to faux leather.
Cork fabric can be used for lots of different projects like a sunglass case, purse or even earrings like these.
Cork fabric can be cut easily using your Cricut machine.  You can use the faux leather setting and cut using the deep cut blade or knife blade.  Both will work nicely for cutting cork fabric.
DIY Cork Keychain
Materials Needed
Tools Needed
Cricut Maker (Cricut / Amazon)
Cricut Knife Blade (Cricut / Amazon)
StrongGrip Purple Mat (Cricut / Amazon)
SVG
To get the SVG file for this project, please use the download button below:

Printable version of the tutorial available at the end of the post
Step 1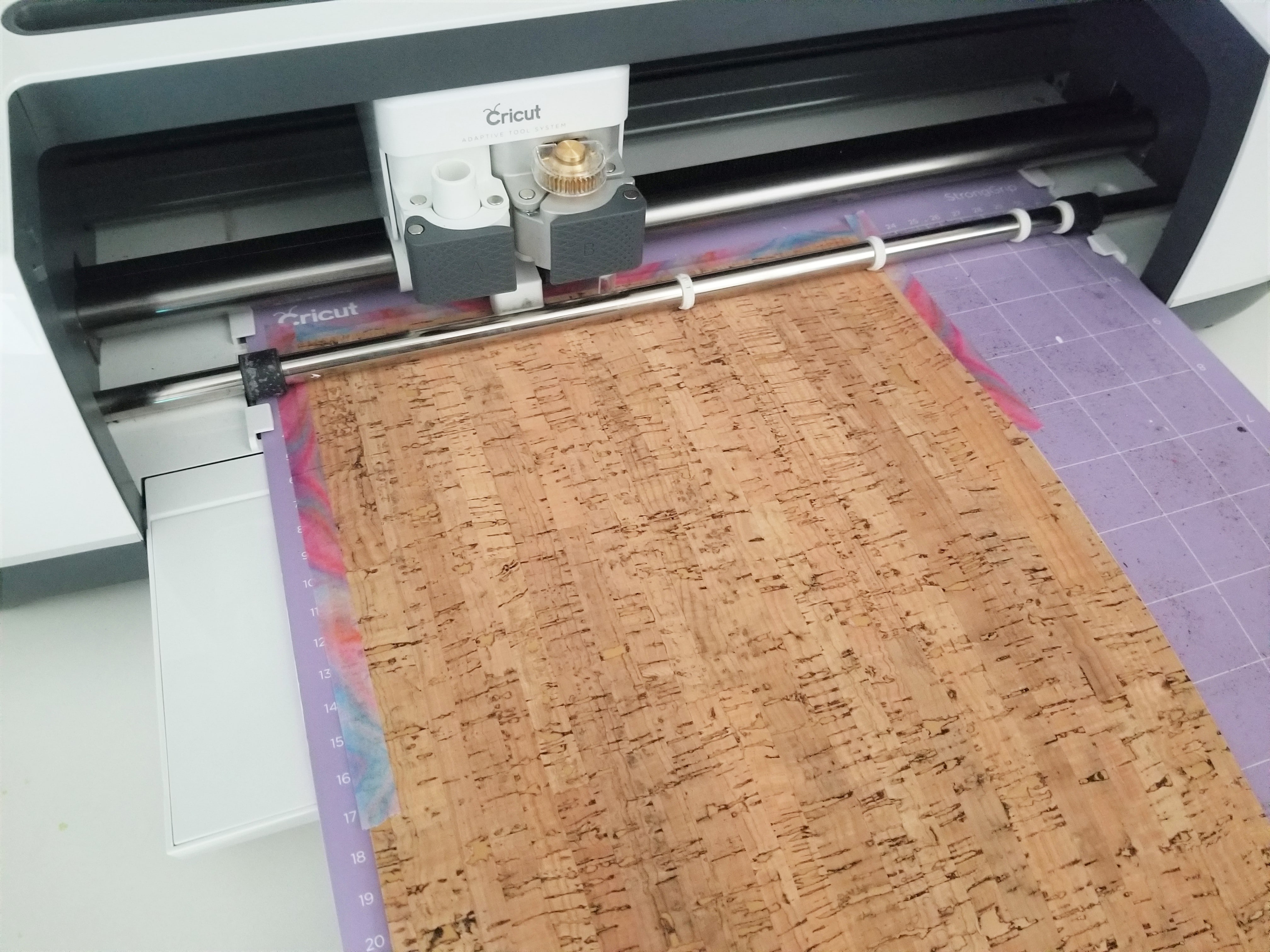 Load cork fabric on the Cricut purple mat.  Tape down the side using washi tape or painters tape. Learn more about all the Cricut cutting mats.
In Design Space, make sure to resize your leaves to be at least 2" long.  You can make them larger, however, any smaller and they are difficult to sew.
Step 2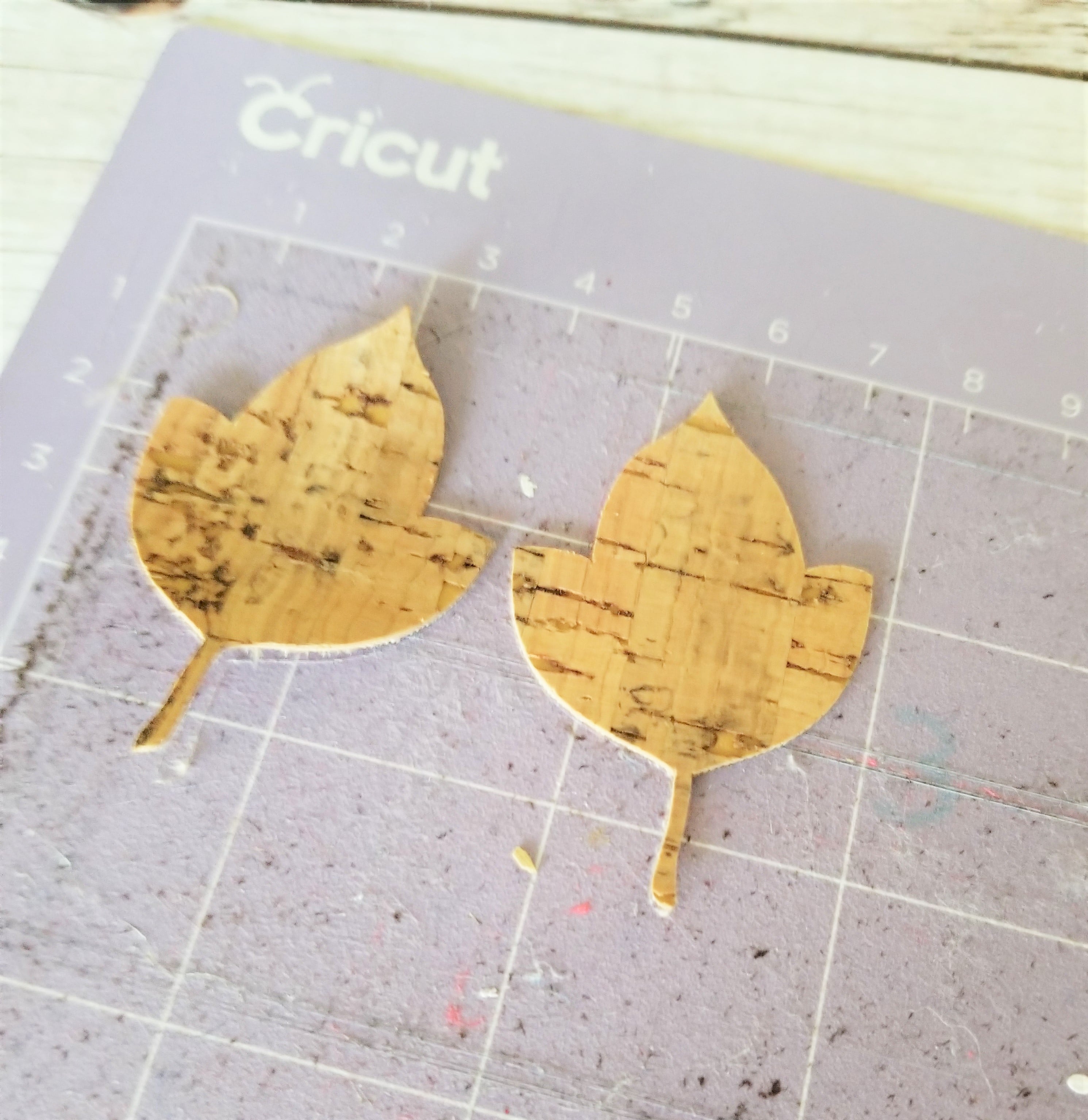 Use knife blade to cut out both sides of the keychain.  I used the garment leather setting.
Step 3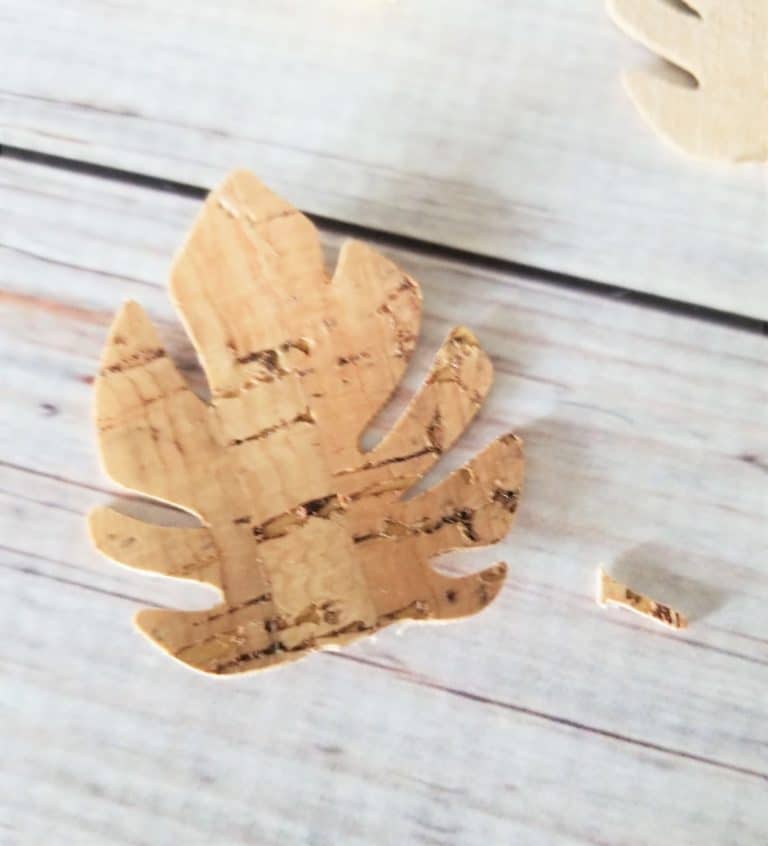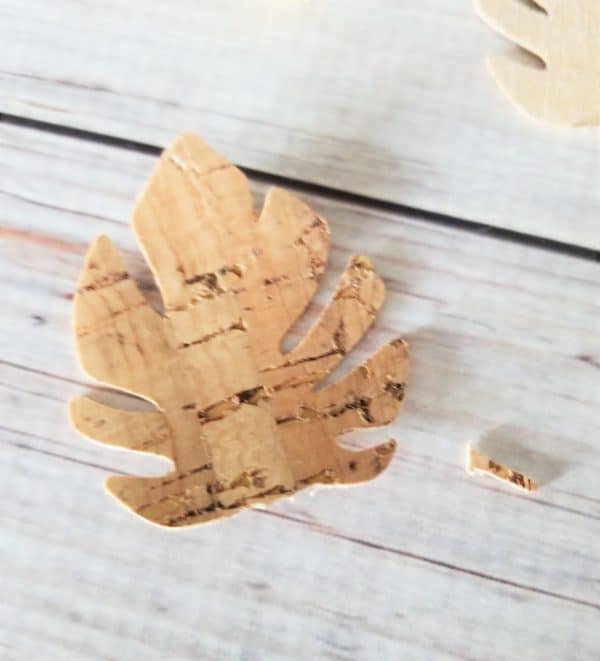 Next, cut off the stem of the leaves. You'll make a new stem with your fabric piece.
Step 4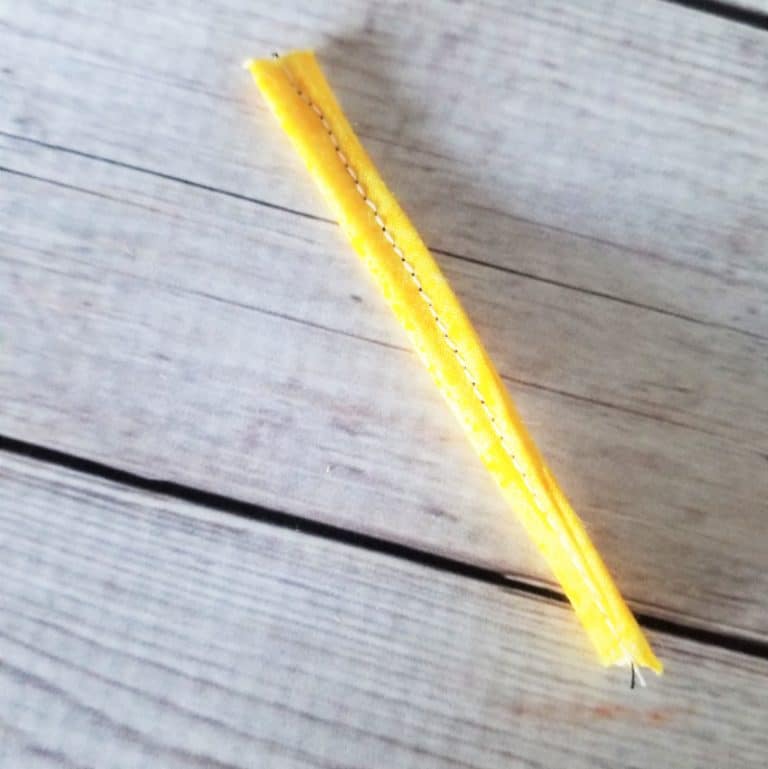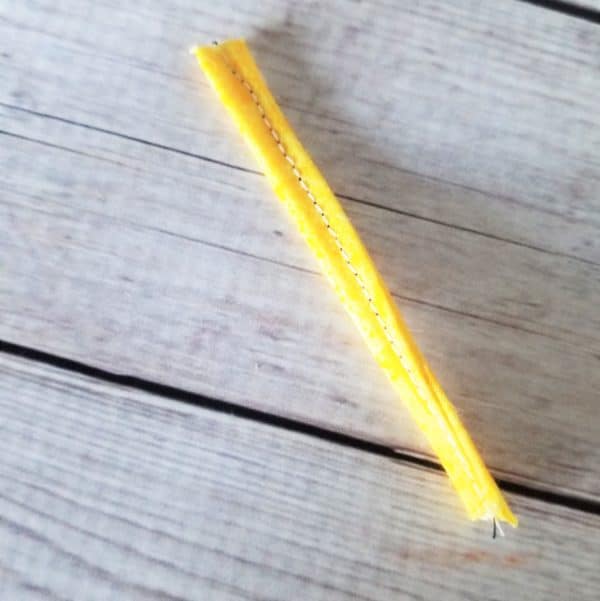 Cut a piece of fabric that is 1" wide and 1.5" long.  Fold the raw edges into the middle.  Fold the fabric in half again. 
Stitch down the long side of the fabric.
Step 5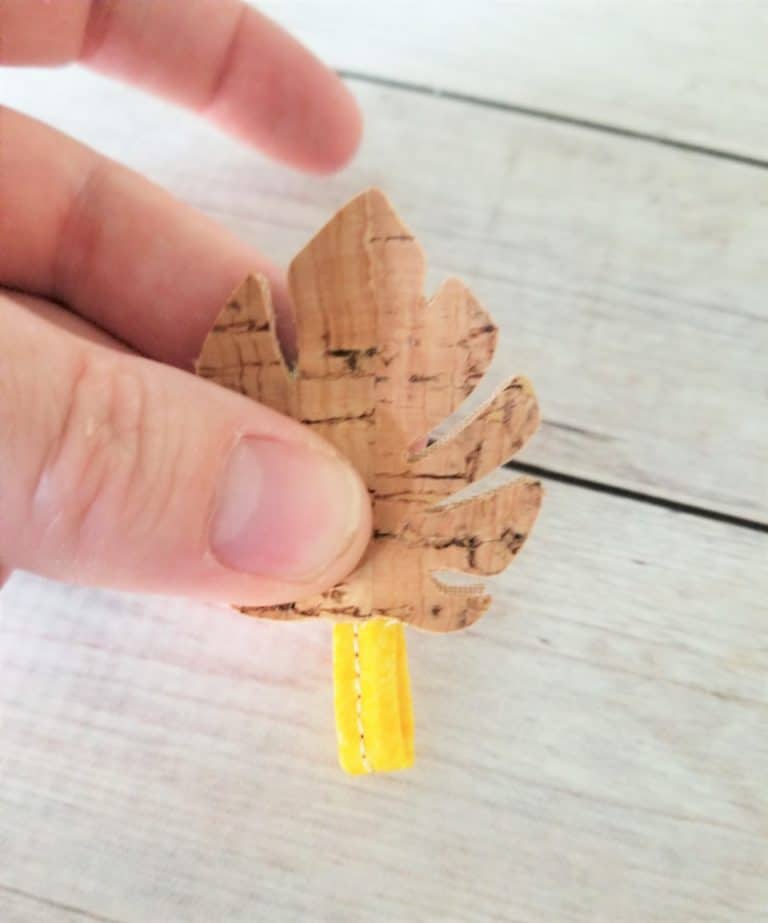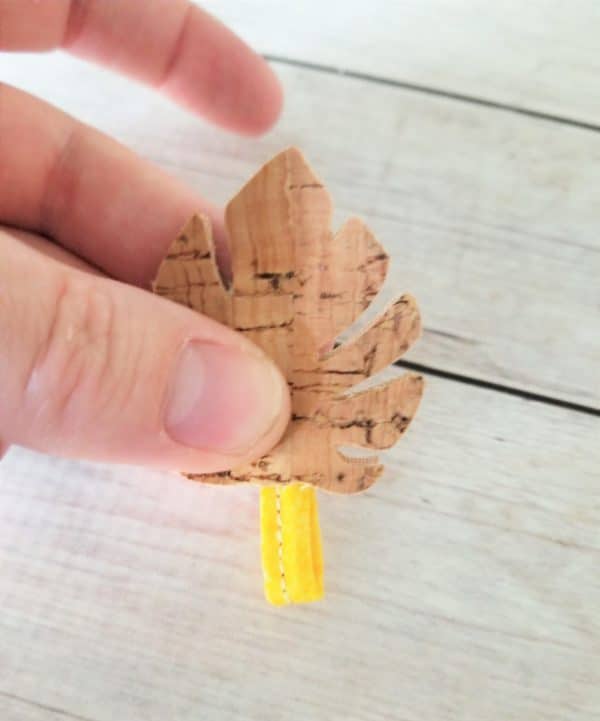 Fold the fabric to make a loop.  Sandwich loop in between the two pieces of cork fabric.
Step 6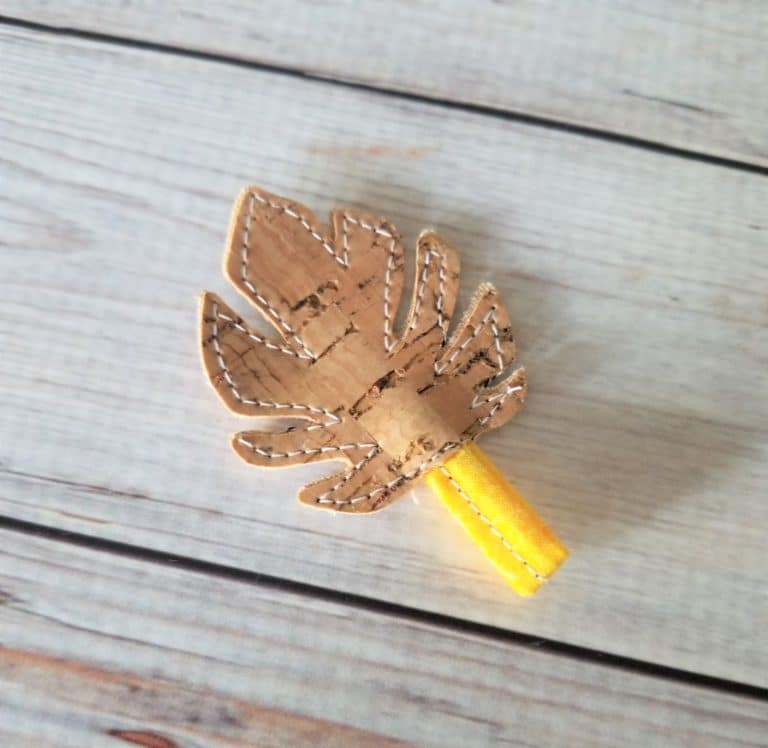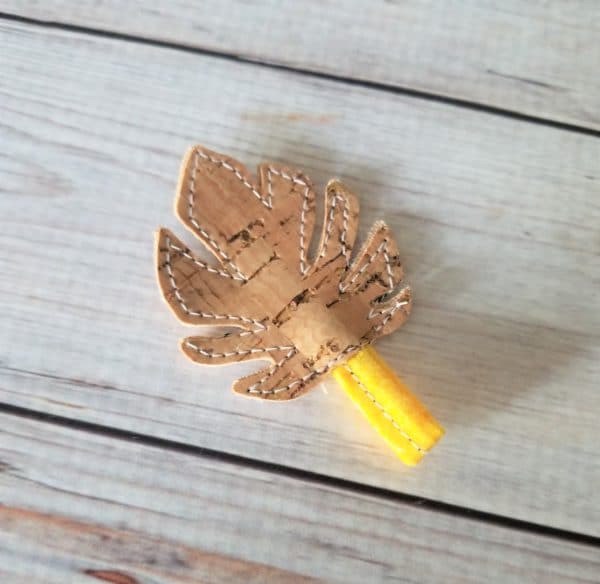 Stitch the 3 layers together.  Making sure to outline the leaf in stitches.
Step 7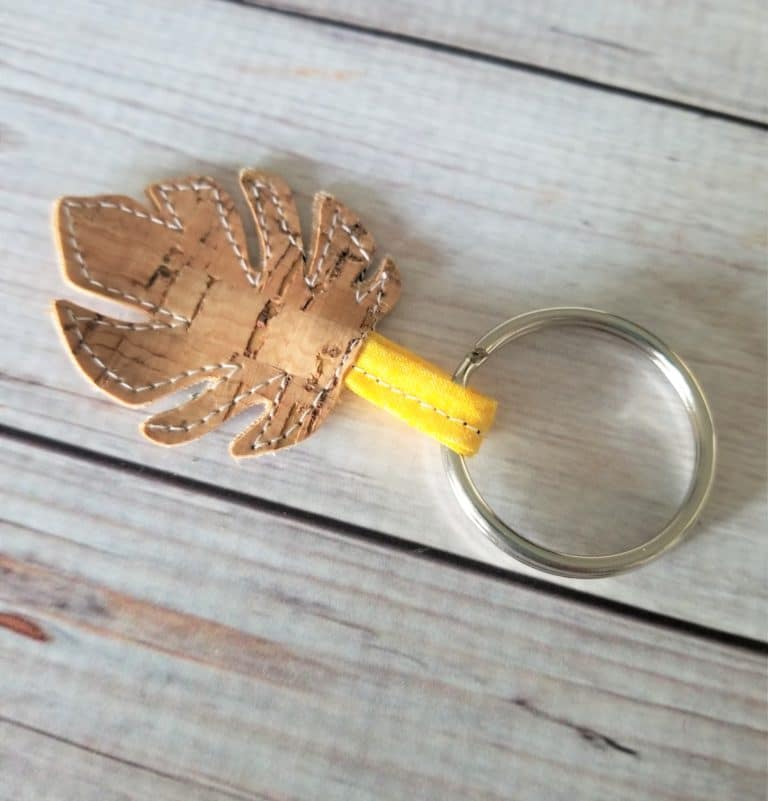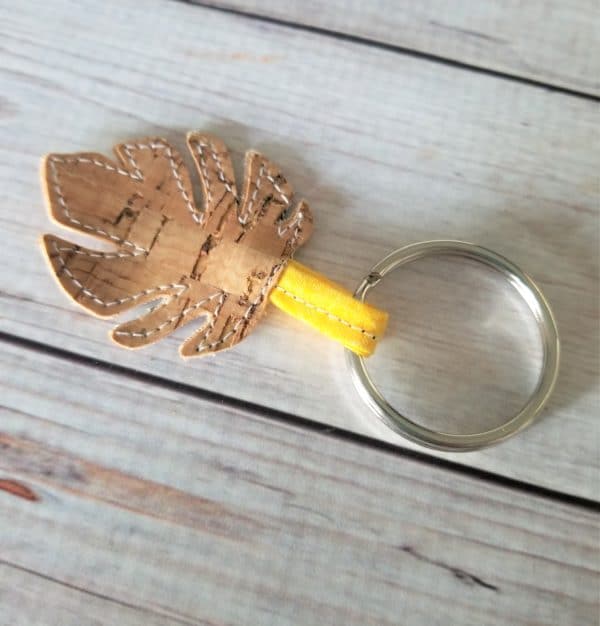 Add key ring to the loop and your keys!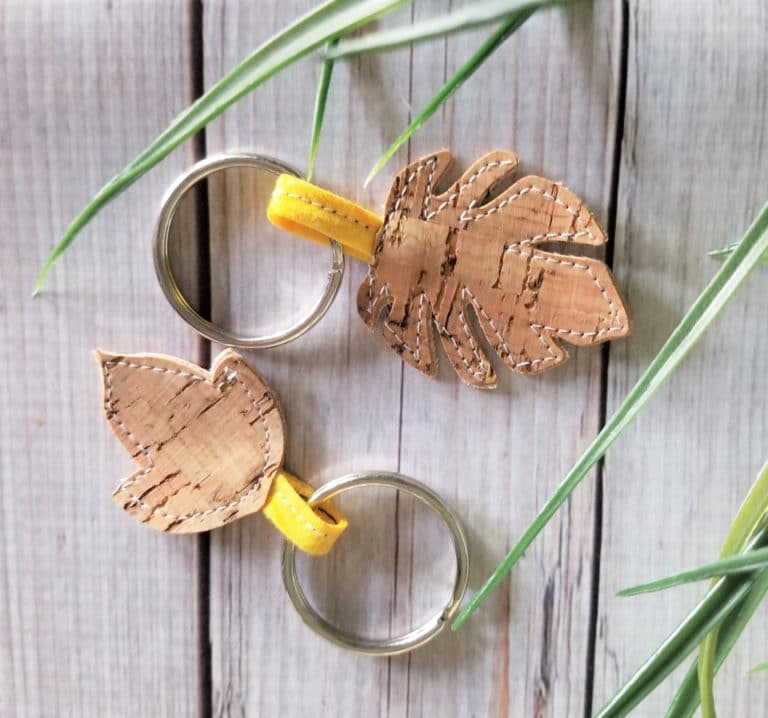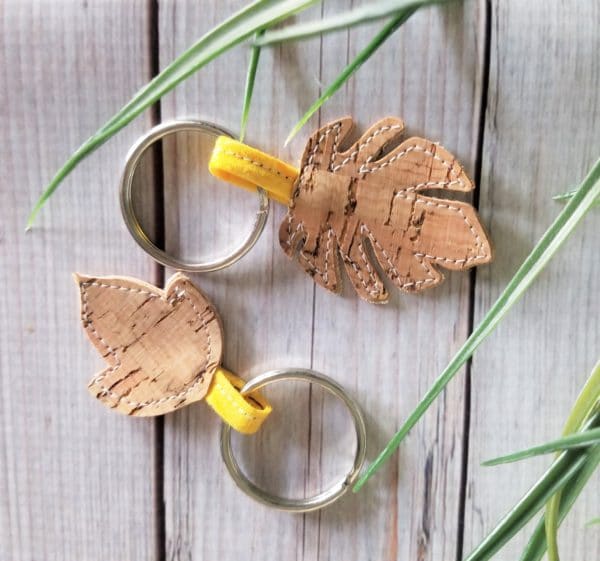 Aren't these cute!!  These DIY keychains are really easy and require minimal sewing.
These make really great gifts for the holidays or teacher gifts as well.
Once you've gifted enough of them, you'll have everyone around you carrying fall leaves.  Perhaps that means you'll have your own control of the seasons.
Other Projects You May Enjoy: