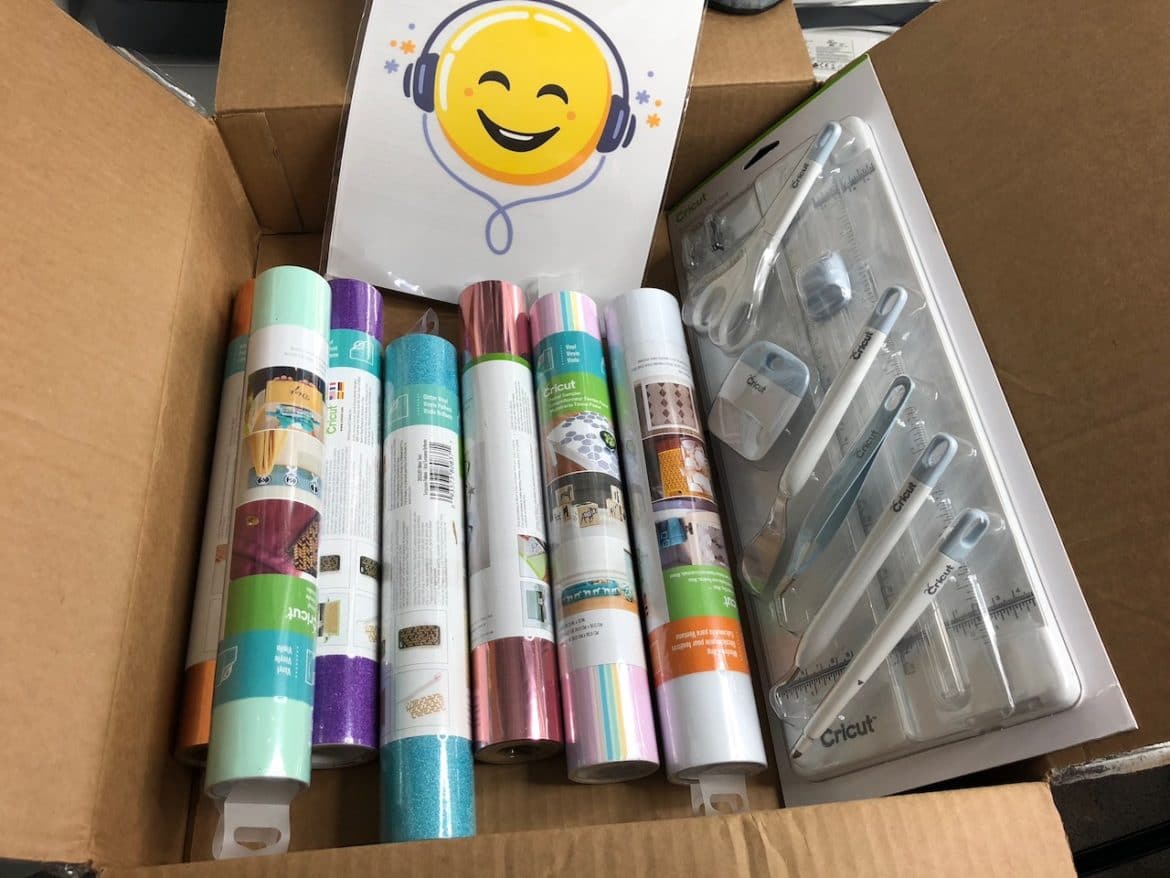 The April 2018 Mystery box is available now! It's $39.99 – valued at $117.91! When I look at this box, I think of all things fairy tale and majestic!
One exciting thing about this box is that Cricut has included a sample of one of their soon-to-be-released Iron-on Designs. These are VERY exciting, and I will be doing a post on April 25th all about the fun things you can do with these. They've included one sample in each box – and it will be different for everyone! I'm really excited to share these with you.
Get access to our FREE Cricut Support Group, exclusive deals, tips, project ideas, and more!
If you want this box, make sure you grab it now. Most of you know that these boxes sell out FAST.
Don't forget to use the code CLARKS10 for 10% off and free standard shipping.

Without further adieu, here is what's in this month's box (all of which can be seen above):
Adhesive Foil – Bejewled Sampler 12×12 (5)
Cricut Vinyl Mint 12×48
Cricut Glitter Vinyl Teal 12×48
Cricut Glitter Vinyl Purple 12×48
Adhesive Foil Metalic Fairy Tale Sampler 12×12 (5)
Cricut Window Cling 12×48 Frosted
Party Foil Light Pink 12×48 (2)
Cricut Blue Tools and Basic Trimmer Set
Iron-on Design – random selection of ONE
COMMENT POLICY:
All we ask is that you be kind. We welcome differing opinions, but any comments containing personal attacks, sarcasm, etc. will be removed immediately. Keyboard warriors aren't welcome 🙂 All comments are moderated and may take time to be approved. Anything not pertaining specifically to the content of a post will be removed (including comments about ads).