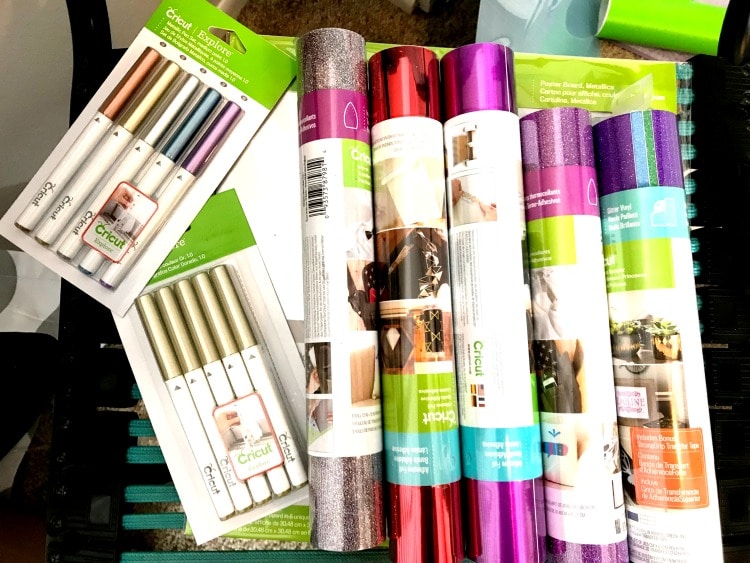 It's the first Cricut Mystery Box of 2018, and let me tell ya, it does not disappoint!
If you are looking for glittery, shimmery, and Valentines-y type materials, you will definitely want to scoop this one ASAP.
Get access to our FREE Cricut Support Group, exclusive deals, tips, project ideas, and more!
I have three designs that I have started to do with the materials (but because life has been so crazy, I haven't been able to finish them), but I'm so excited for the final products.
ANYWAYS. The January Cricut Mystery Box is $34.99 with FREE shipping (and yes, our friends in Canada can get it, too). And don't forgot to use the code CLARKS10 at checkout for an additional 10% off (it is case sensitive).
Now, without further adieu, here are the contents!
Metallic Pen Set (Med. Point)
Gold Pen (10 pack)
Glitter Vinyl, Princess Sampler (not for sale on cricut.com)
Adhesive Foil, Metallic Red
Adhesive Foil, Stainless Purple
Poster Board Metallic
Glitter Iron-on, Multi Pink
Glitter Iron-on, Lavender
Does that catch your attention? If so, make sure you grab your box NOW, because I have a feeling this one is going to be gone before we know it.