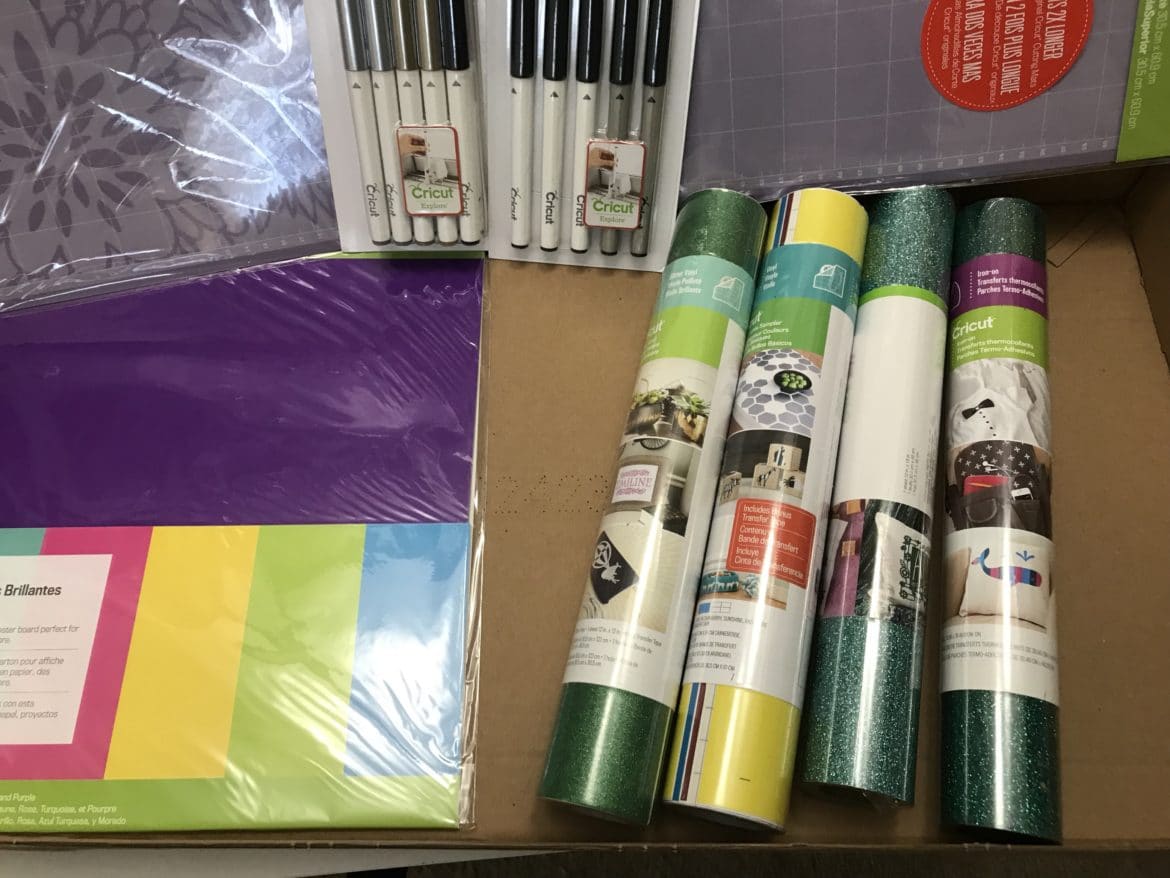 Today I was surprised with a package from Cricut containing lots of fun materials – and an email afterward letting me know February's mystery box would be going live tonight!
I know we have a lot of interest in this from all of you, so please
Get access to our FREE Cricut Support Group, exclusive deals, tips, project ideas, and more!
Don't forget to use the code CLARKS10 for an additional 10% off and free shipping. These boxes are available for shipping to Canada, but you will have to pay shipping.
February's box is $34.99 and is valued at over $100. If you buy this box, you will get:
Vinyl Sampler – Basic Brights – 12×24 – 4 pieces
Cricut Glitter Vinyl – Green – 12×48
Cricut Iron On – Green – 12×48
Poster Board Bright – 12×12 – 6 sheets
Glitter Iron On – Jade
Cricut Cutting Mat – Purple/StrongGrip – 12×24
Cricut Color Multi Pen Set – Black
Everyday Collection Pen Set – 10 pack
Don't Forget to Check Out Our Latest Cricut Posts!