2017 October Cricut Mystery Box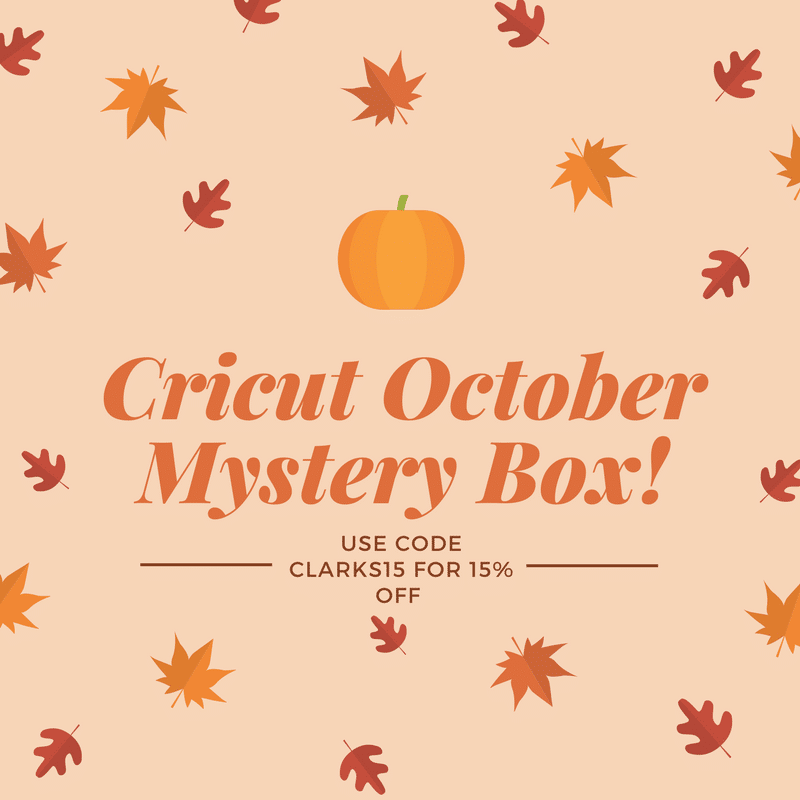 It's time for the October Mystery Box!
As a twist this month, this box is ONLY available for the discounted price for Cricut Access Subscribers.
Get access to our FREE Cricut Support Group, exclusive deals, tips, project ideas, and more!
You must be logged into Cricut.com with an account that is linked to your Access account in order to get the discount.
If you don't currently have a Cricut Access subscription – you can check out this post on Cricut Access to find out which plan is right for you. They range from $4.99-$9.99, so it might be worth it just to get this box. You can also sign up here.
Without further adieu, here is the box! It is $34.99, though it's valued at over $90.
You can get an additional 15% off and FREE shipping with the code Clarks15. 
October Mystery Box Contents
Adhesive Foil Stainless Sampler
Foil Iron-On Lilac
Foil Iron-On Lemon Grass
Foil Iron-On Espresso
Foil Acetate Bejeweled Sampler
Foil Acetate Metallic Sampler
Adhesive Foil Metallic Fairytale Sampler
Sound like something you'd like? Make sure you grab your box before it sells out:
BUY OCTOBER MYSTERY BOX NOW – USE Clarks15 to get an additional 15% off
COMMENT POLICY:
All we ask is that you be kind. We welcome differing opinions, but any comments containing personal attacks, sarcasm, etc. will be removed immediately. Keyboard warriors aren't welcome 🙂 All comments are moderated and may take time to be approved. Anything not pertaining specifically to the content of a post will be removed (including comments about ads).